Hey Guys, im not as new to techpb as it says, lost my account awhile back with many other people. Ive sold over 16 paintball guns on ebay and was attempting to try one of the paintball sites im on. If not sold to ebay it goes...
Looking to sell ASAP and ship ASAP. Any questions please ask. Need more pictures please ask.
I am attempting to get HPA from my new tank but no one in the area who normal sells it is open due to the snow... I made a video showing the internals so you can hear it works. Last time i fired it it worked perfect. This is a as is item. The last one i saw sold went for 185.00 just the gun. please make real offers. Worst i can say is no.
i am willing to part items out after a few days if the whole thing doesnt sell.
MARKER SOLD SOLD SOLD SOLD
And basic feed neck and smart parts barrel SOLD SOLD SOLD
Marker: Tippmann model 98 Custom
Condition: 8/10
Color: black
Upgrades: E-bolt
Known Problems: None
Asking Price: 225.00 OBO
Shipping Options: You pick.. USPS... UPS.... Fed Ex
Trades of interest: Nothing paintball
Location of item: Derry NH 03038
What is Included:
Tippmann model 98
-E-bolt ( comes with e trigger bolt all parts needed to go full auto )
- Flateline Barrel barrel
- Basic 12" Barrel
- 16" Mirror finish barrel
- Pro Feed neck ( Faster and has a stopper )
- Old HPA Tank. No idea the date. ( If you dont want it let me know )
- Basic Feed neck
- 2 x o ring rebuild kits
- Basic Hopper
- old basic mask if wanted..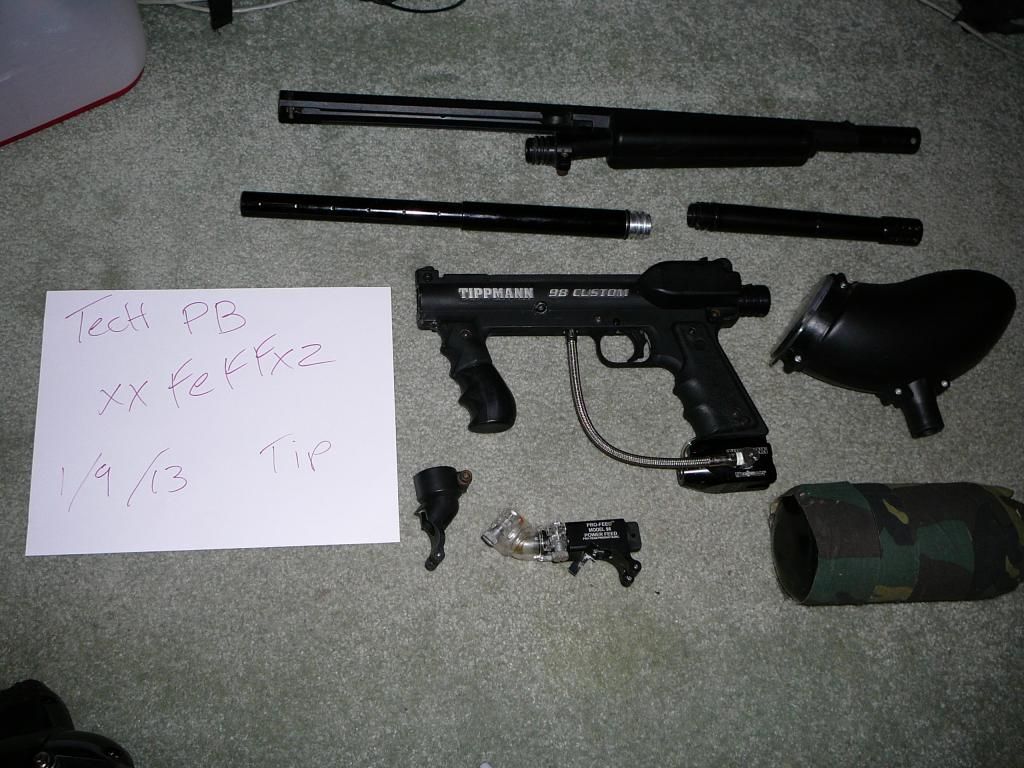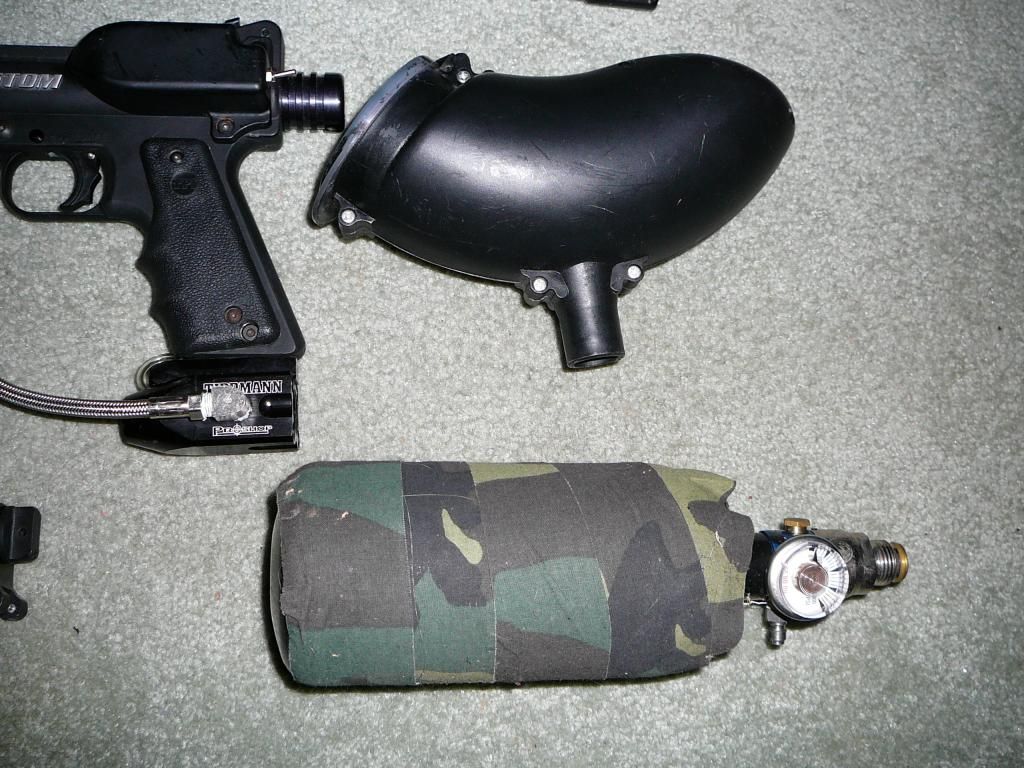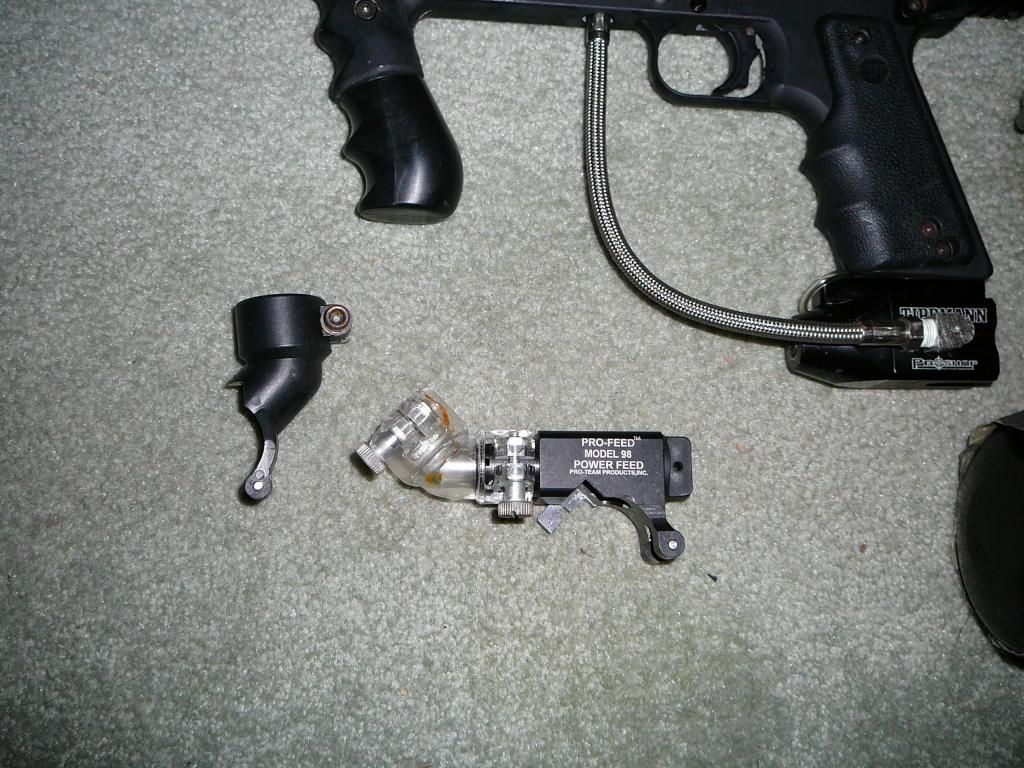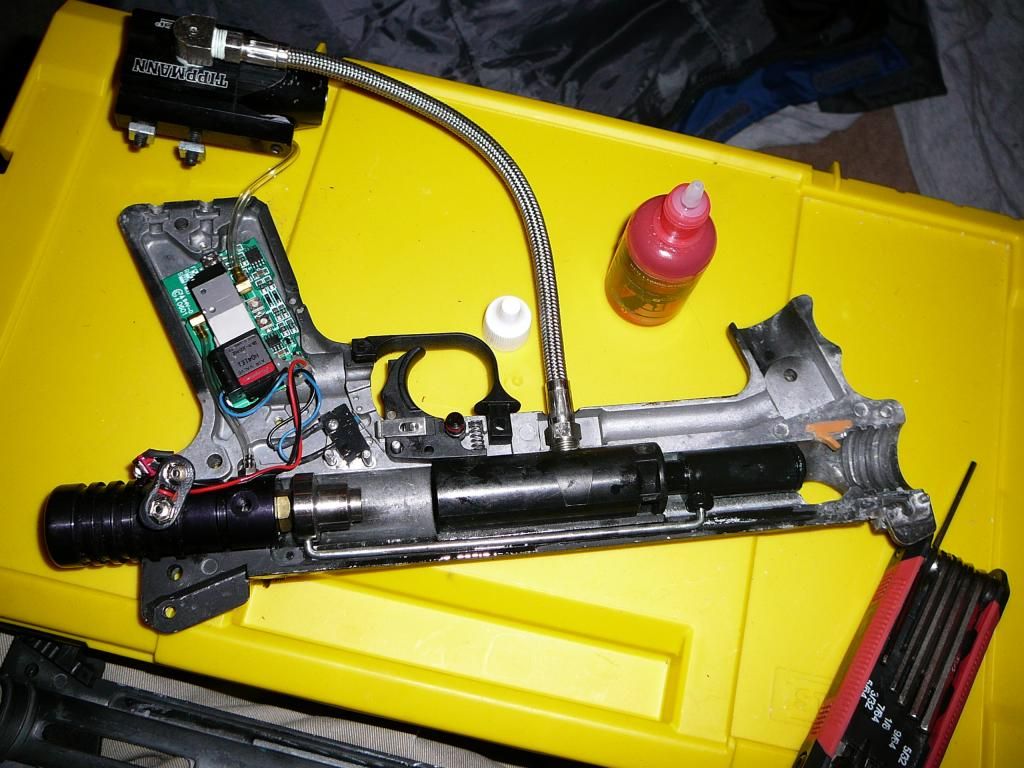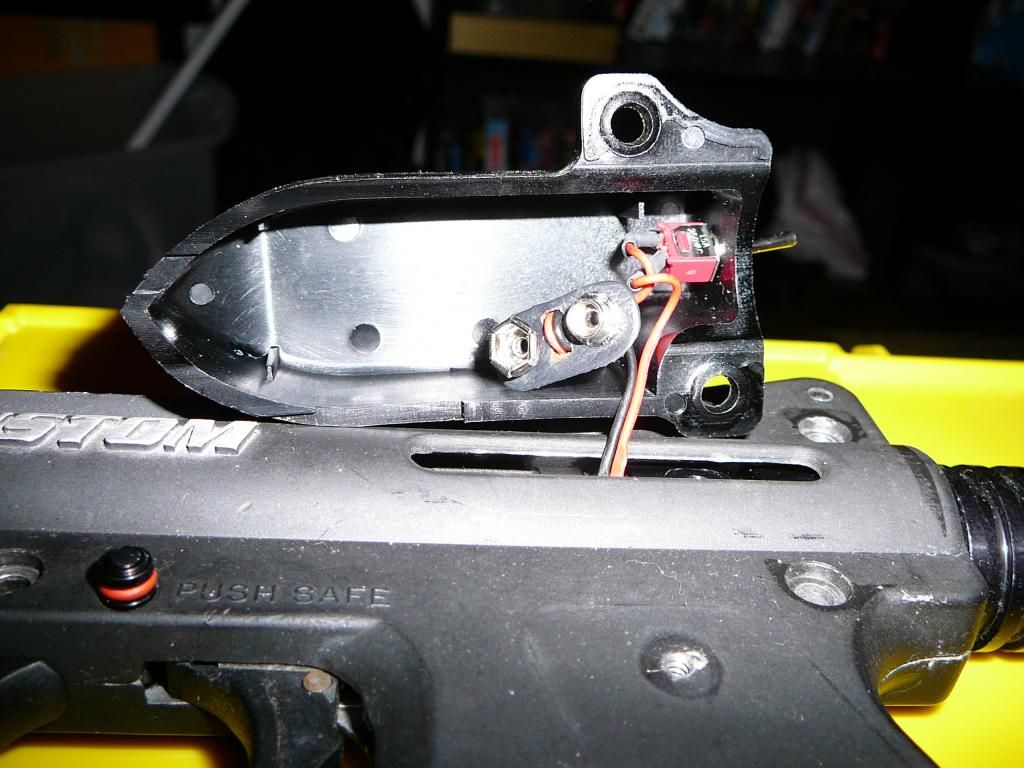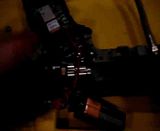 This post has been edited by xxfeffxx: 11 January 2013 - 07:31 PM