Page 1 of 1
You cannot start a new topic

You cannot reply to this topic
Which is the better gun

What do you like better
Posted 03 October 2008 - 09:32 PM
I personally like the PMR what about you

my sig had too many lines of text and was killed by brycelarson - this is my SECOND time having my sig removed - I must be special!
---
Posted 03 October 2008 - 10:26 PM
Pmr because the mini is a hit and miss, if you get a good mini, then it is better than the Pmr IMO

PrometheanFlame, on 11 April 2011 - 09:37 PM, said:
Think she would give me a handy for some oregano?
-
Feedback
-
"Stranger: wanna stick your nunchuck in my mater can?" - Omegle ftw
---
Posted 03 October 2008 - 10:38 PM
Shot the mini, it's solid and performs great stock. Seen the Epiphany in action. Not the most impressive. Shot the PMR as well. Felt cheap to me. Didn't like the way it felt in my hands. Mini, PMR, Epiphany in order. Sorry I don't have more detailed comments, don't have time
.
-Ty
Bob Long is my man
I roll with the
Area 51 Army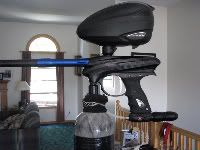 ---
Posted 05 October 2008 - 08:19 PM
im all about the invert mini

---
Posted 05 October 2008 - 09:18 PM
mini if its v2 parts.

but like this imo


mini=pmr>>>>>EPI


---
Share this topic:
Page 1 of 1
You cannot start a new topic

You cannot reply to this topic
---
1 User(s) are reading this topic

0 members, 1 guests, 0 anonymous users