Marker: Dangerous power g4
Color:Black/blue
Upgrades: fittings and macro line
Known Problems: tiny scratches on the eye covers, small scratch on the reg, fittings are pretty scratched up. nothing effects performance.
Asking Price: $225 obo
Trades of interest: Preferably cash or anything in my favor
Location of item: 46818
What is Included: techt gun sav, stock barrel, manual, allen keys, original box.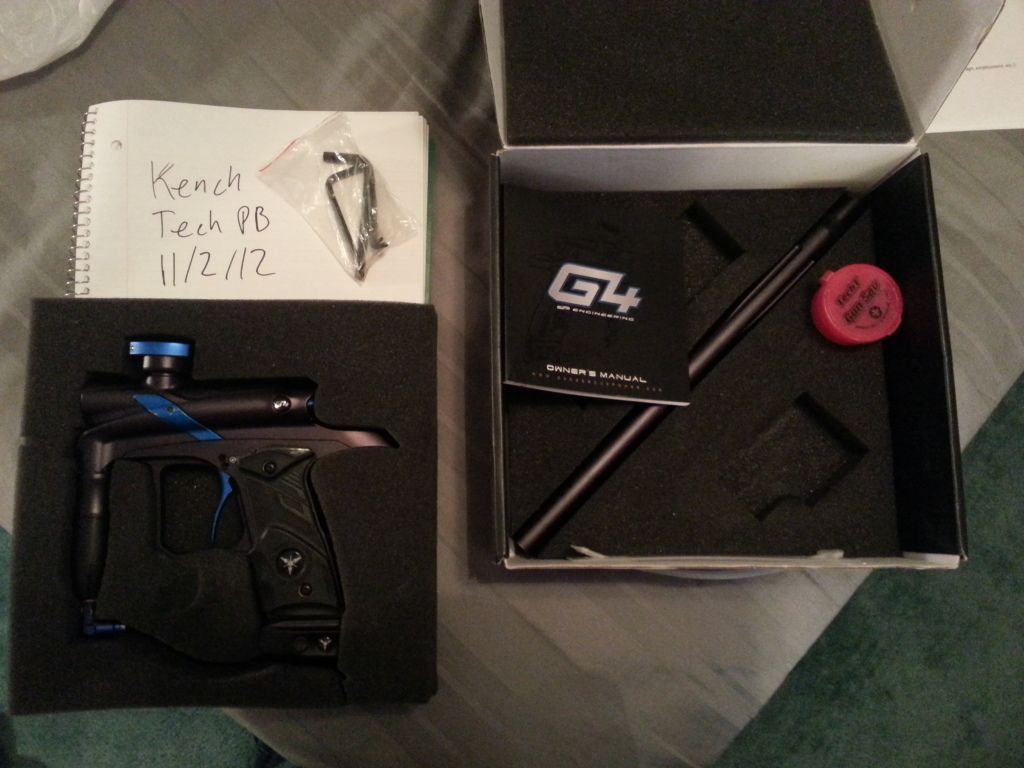 This post has been edited by Kench: 03 November 2012 - 07:50 AM