Favorite/Dream Gun?
Posted 06 February 2013 - 08:14 PM
Geo 3
CCM T2
MacDev Drone/Clone
Ego13
Milsig M17
---
Posted 06 February 2013 - 11:00 PM
This right here is my Favorite paintball gun. Always loved mags had some monster builds in the past with tuned ULTs and such. But this fits me perfect. Comfy, PERFECTLY balanced and simple/reliable. Its not flashy or anything fancy but its EXACTLY the marker i wanted.
ADG ULE center feed body
Empire No rise feed neck
AGD X-Valve with stock lvl 10 and rt on/off
AGD AM/MM rail
AGD Inteli grip frame blade trigger
AGD vert ASA and BikeGrip gas thru
DP RAPS on/off ASA
Lapco .690 Big Shot Assault 14" barrel (also have a APEX2 for this barrel)
Empire Z2 Prophecy loader
Ninja Dura 77ci/4500psi tank with SHP regulator
AGD 68 Automag, AGD RT ULE, DP E1, Empire Trracer, Tiberius T8.1, Sheridan PGP 2k, Tippmann A5, Tippmann Pro/Carbine, Tippmann SL-68II
---
Posted 06 February 2013 - 11:21 PM
I'm a bit of a steampunk aficionado.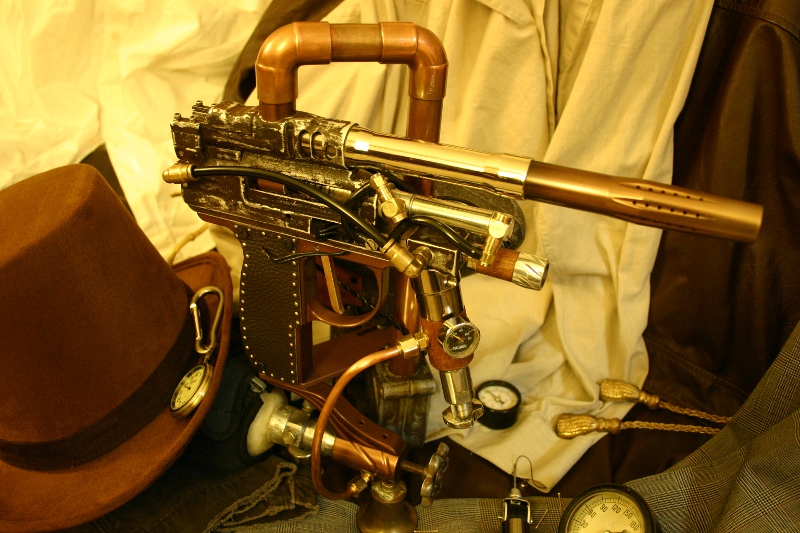 ---
Posted 07 February 2013 - 10:47 PM
Watchmen Ego
I <3 Watchmen
---
Share this topic:
---
1 User(s) are reading this topic

0 members, 1 guests, 0 anonymous users