Iron sights!

!
Posted 29 March 2009 - 09:40 PM
lol, well said grenademaster.

---
Posted 24 January 2013 - 01:26 PM
My primary gun is a C3, not just my pump guns, outta my semis and electros too, and I gotta tell ya, I`m very proficient at the instictive guesstimating technique without sights, but with my dialed in C3 (which has sights stock like almost all Tippmanns) I can snipe through the holes in most bunkers and such with 1st round hits like crazy. Thats with most paint I have run through it reguardless of size and brand. I`m not saying it longballs at 100m, but then again, I`m an up close and personal kind of player anyway. If I miss, then I #@$&ed up big time cuz I`m usually close enough to throw the gun and hit you square on. The way I see it, with semi play, instinctive tradjectory shooting and snapshots are the norm, and you can use these techniques with pump play as well, but the sights attached and sighted in before the days play with whatever paint you loaded in can sure help the eliminations come easier....and that`s my two cents, back to Ken with the Weather after the brake!

"Don't hate me because I'm beautiful"
---
Posted 24 January 2013 - 02:35 PM
Hyper necro.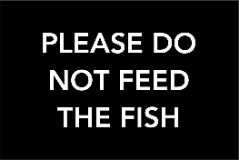 Join me, put this in your sig and don't feed the fish.
Feedback
---
Share this topic:
---
1 User(s) are reading this topic

0 members, 1 guests, 0 anonymous users