As Borg (Danijel Jagodic) has recently passed, I have decided to dedicate my recent rifle build to honor the spirit of Borg.
Borg has provided many videos in paintball modding, and I have found them to be invaluable resources for many of my builds. I have used borgs stock video and shroud video for my painball bren build, and have used his ris mount and riser rail videos in my last two bolt action build (you can see the riser and rails on the top of the rifle:
Bolt Action Rifle
). He has inspired me to help others with their builds as he has done for me. I have made how to's, tech videos and respond to hundreds of pm's a year on modding and tech'ing. I have Danijel to thank for that.
I have started a build today that is dedicated to Borg. As a modding project this is the type of project Borg would undertake. He always has some unique markers and ideas, so its fitting this build should be dedicated to him.
This is a mech sp-1 in an SKS 45 stock. It will be semi auto 10 round feed with fs capability. On the bottom magazine cover I will be putting borgs symbol and name.
Here are some pics of what I got done today: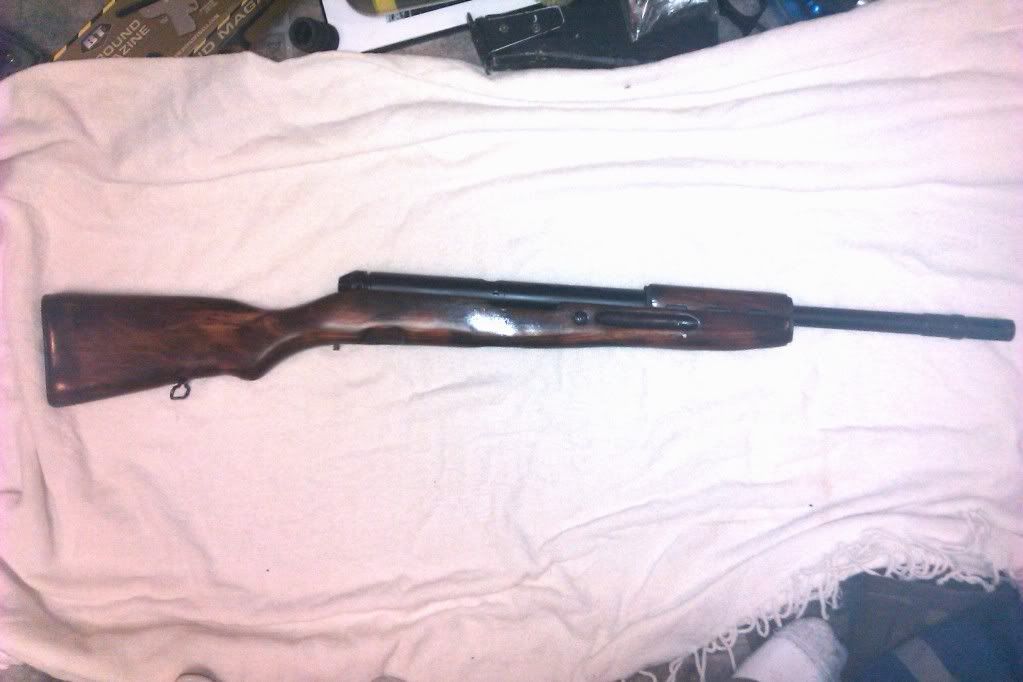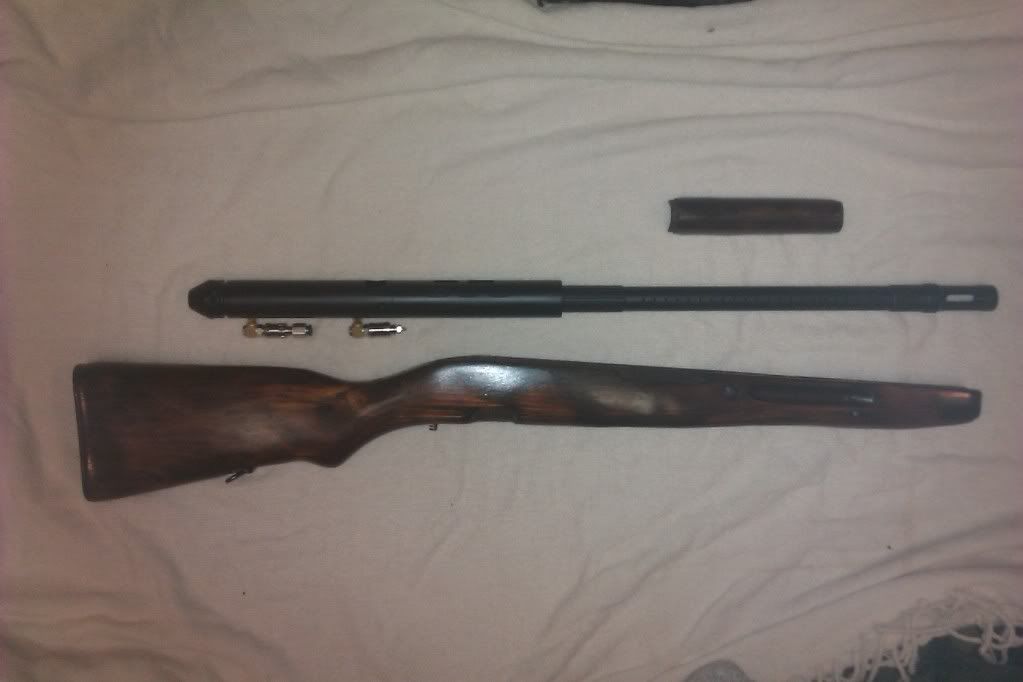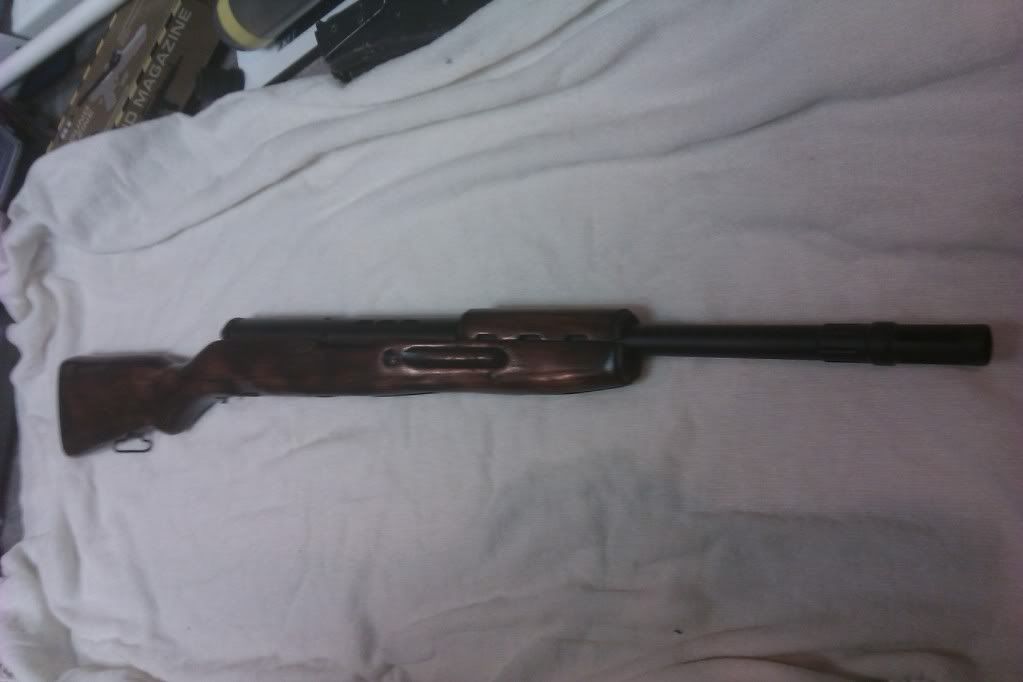 Sorry for the lack of pic quality. It was taken from my phone. Ill put some better ones up later as the build progresses. Ive got to slap in the reg, pneumatics and trigger. As well as put a barrel band in there. Then mount a rail on top for the feed before I can start refinishing it and putting the details on (borg name and quake symbol).
Im open to other suggestions so let me know.
Danny D