Page 1 of 1
You cannot start a new topic

You cannot reply to this topic
Jerseys
Posted 10 March 2013 - 10:31 PM
How much could i get for a cheap custom Jersey (just with the last name on the back)

---
Posted 10 March 2013 - 11:09 PM
This belongs in appraisals section of the BST.

---
Posted 10 March 2013 - 11:15 PM
I think he's asking for a place to buy one for cheap.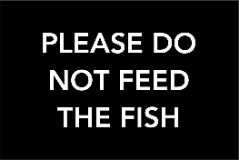 Join me, put this in your sig and don't feed the fish.
Feedback
---
Posted 11 March 2013 - 12:32 AM
.....anywhere? The names are vinyl for the most part, so you could do it yourself. HKarmy includes options for that, and Raza paintball includes such options for like 10 bucks more.

---
Posted 11 March 2013 - 07:14 AM
I've been using a valken 08 Jersey and was just looking for a cheap custom Jersey. Sorry if I posted this in the wrong form

---
Share this topic:
Page 1 of 1
You cannot start a new topic

You cannot reply to this topic
---
1 User(s) are reading this topic

0 members, 1 guests, 0 anonymous users