PENDING
I am soon to be a players club member (payed, waiting for my title change)
so i will not ship first
.

Hello all! today i have a 2k5 undrilled prostock!!!!!!!! thing is a great shooter and is virtually scratch-less. I've already shot through it and have a video to show that it shoots
As usaul my rotor jammed with the reballs.. Sorry
But really this gun is great!!! i love it so far.
Also, ill be able to meet up at any local fields here near chi town if need be (cpx, badlandz, fox paintball, grindhouse, chicagoland pb, est. est..)
Known Problems:none, thing shoots great. litterly the smoothest thing i've ever shot Besides my friends DM6 (My link)


Asking Price: $225 shipped obo
Shipping Options: will be discussed
Upgrades: Different barrel, New twist feedneck, Slider frame, ccm pump kit, cp detent, shocktech asa with drop

Trades of interest: Nothing to great. check my sig for two for ones(axe) for a high end..
Location of item: Chicago, IL
What is Included: Gun, barrel... can add more stuff if agreed upon
Now for teh sex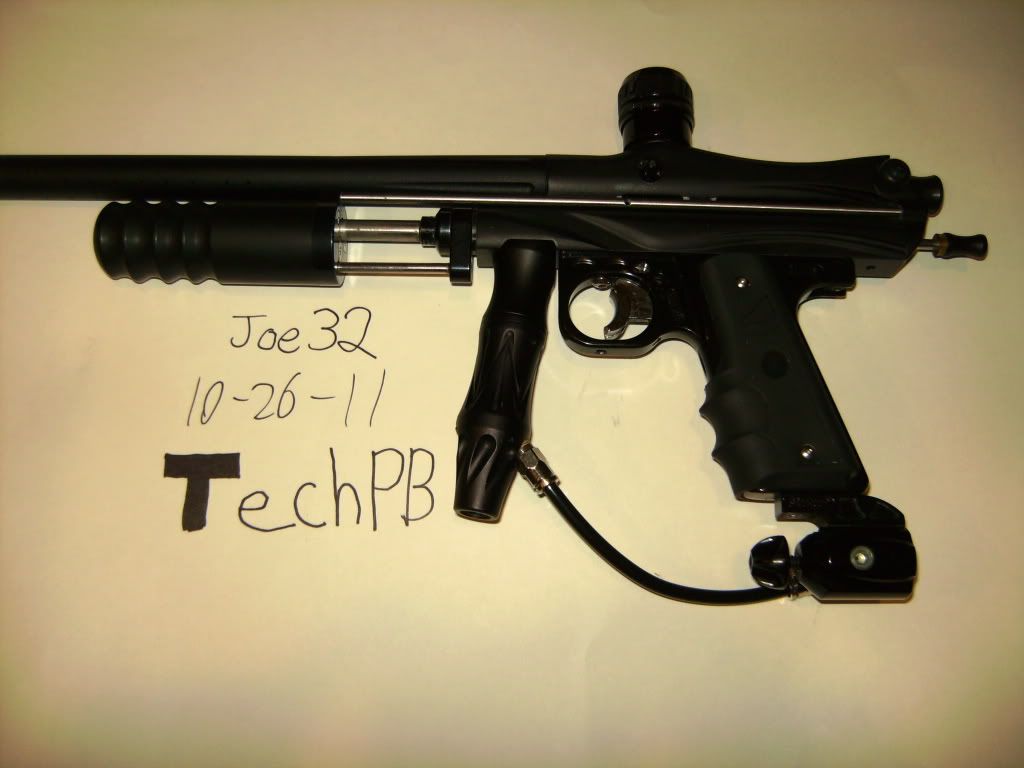 This post has been edited by joe32: 20 November 2011 - 08:22 PM