Hi all, now I really really don't want to put this up on bst but can use the cash for the recovery from Hurricane Sandy.
This is a true custom marker, it is NOT just anno. Instead of standard axe detents it uses dye eyepipe, so the body is smooth all along the sides with nice milling.
This is also a true 1 of 10 in red splash, there is also 9 in green splash so 19 overall. In last two year there has only been two up on bst anywhere and this is one of the two.
Marker: Axe, Boss Edition
Condition: 9.5/10
Color: red splash (1 of 10)
Upgrades: redline - this marker came stock from bosspaintball with boss bolt, full matching macdev shift barrel kit, virtue OLED board, blue laser eyes, and nano feedneck
Known Problems: none
Asking Price: $1050 obo
Shipping Options: USPS Priority or UPS ground unless otherwise negotiated
Trades of interest: cash and anything with cash
Location of item: NY
What is Included: Marker, barrel kit, gatwrap, and redline
questions ask away.... can provide more pics and vid
shooting vid was shot with redline but the virtue works too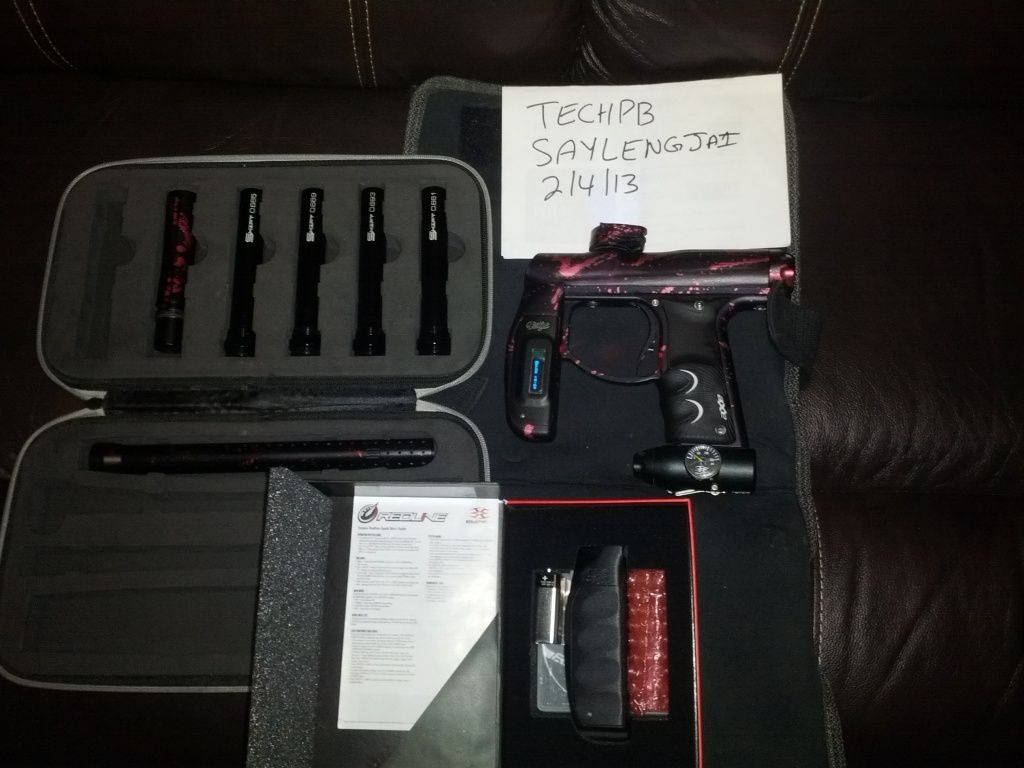 http://i878.photobuc...zps501bc5d5.jpg
http://i878.photobuc...zps722bf305.jpg
http://i878.photobuc...0811_232634.jpg
http://i878.photobuc...0524_004407.jpg
http://i878.photobuc...0524_004429.jpg
http://i878.photobuc...0811_232759.jpg
shooting vid was taken in September and marker have been in storage since then till today for the new pic
http://www.youtube.c...h?v=Vq90oBuzkt4
Edit: Lowered asking price so everyone offer up....
This post has been edited by SayLengJai: 04 April 2013 - 06:46 PM