Page 1 of 1
You cannot start a new topic

You cannot reply to this topic
grillz vs eflex
Posted 02 February 2013 - 03:49 PM
looking for new mask cant decide

---
Posted 02 February 2013 - 03:54 PM
---
Posted 02 February 2013 - 04:18 PM
The Grillz are very lightweight and comfortable. The eflex is much more breathable and provides better forehead protection, and the Grillz has better face protection.

As far as comfort and weight goes, they are about equal to me. Try them on to decide what you prefer.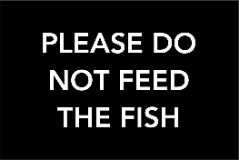 Join me, put this in your sig and don't feed the fish.
Feedback
---
Posted 02 February 2013 - 04:18 PM
They're both about equally comfortable, but I'd say go with the grillz for two reasons:

1. The Grillz has a smaller profile
2. The foam in the grillz is easily replaceable, so if you get it dirty, wear it out, or just sweat a lot; you can change it in a matter of minutes.

Other than that, I'd say they're equally nice masks.


Antonious, on 23 December 2011 - 04:37 PM, said:
Using a gun that's been hardly maintained and tossed from person to person more than a village whore is hardly a fair way to compare the marker.
My Gearbag Sale!
---
Posted 02 February 2013 - 11:14 PM
E-flex with proflex bottoms.

Carolina Riot Scenario Team
---
Posted 02 February 2013 - 11:33 PM
prooooflexxxxxx

---
Posted 02 February 2013 - 11:38 PM
Try the grillz on first if you decide to buy them. I bought a pair and they don't adjust small enough for my head.

---
Posted 03 February 2013 - 11:17 PM
I like my grillz. I have them double strapped and honestly I think they are one of the bests mask you can get. That being said, what you are paying for with eflexes is really the thermal lenses, the grills doesn't come with them. Now I didn't have any problems with mine fogging, even in winter. They both protect well, get whichever you think looks better

---
Posted 05 February 2013 - 09:10 AM
I have both, it's mainly personal preference. However if they made grill top and flex bottoms mask i be all over that
This post has been edited by get.lit.up!: 05 February 2013 - 09:10 AM
---
Posted 05 February 2013 - 10:22 PM
I love my Grillz... I love that you can take almost everything apart which makes it real easy to clean or maintain. They fit real comfortably on my face and I love the tempo pads which work great for big ears.
I can't really say much about the Eflex except that the foam is definitely softer than the Grillz.
This post has been edited by crPaliza: 05 February 2013 - 10:24 PM
---
Posted 06 February 2013 - 09:29 PM
I never liked my grillz, I loved my profilers tho

I now have eflexs and profilers... kind of a toss up between the two really

---
Posted 06 February 2013 - 09:47 PM
Grillz all the way! Like someone said before me, if you need to replace the foam, all you have to do is pop out the frame and switch in a new pair. Beats having to glue it yourself.


Plus, if you order a thermal lense with the grillz, it's just about the same price as the e-flex. You also don't see the weird gasket surrounding the whole lense like in the eflexes.

---
Posted 06 February 2013 - 10:56 PM
Try them both on. Go with what fits

---
Posted 07 February 2013 - 12:41 AM
I'm buying a Dye i4 myself, although eflex if I had to choose.

---
Share this topic:
Page 1 of 1
You cannot start a new topic

You cannot reply to this topic
---
1 User(s) are reading this topic

0 members, 1 guests, 0 anonymous users