Page 1 of 1
You cannot start a new topic

You cannot reply to this topic
Exalt Throwbacks
Posted 30 December 2012 - 11:35 PM
are Exalt Throwback good pants

---
Posted 30 December 2012 - 11:37 PM
Luxe 2.0 • Dye 68/45 • Rotor • i4 • Feedback

4

/

0

/

0
Gearbag Sale
---
Posted 30 December 2012 - 11:41 PM
They are great if they are what you are in to. They have no padding, and lack lots of the features that modern pants have, hence the name "Throwback". If you like that kind of stuff, yes, they are awesome.

If you want padding and all the modern stuff, skip them.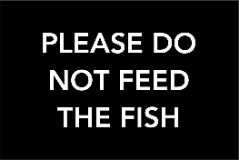 Join me, put this in your sig and don't feed the fish.
Feedback
---
Posted 31 December 2012 - 05:51 PM
You might as well wear some work pants or BDU pants for the price. If you want a really good pair of light breatheable pants look ibto the Empire Contact Zeros, pricey, but theyre amazing.

---
Share this topic:
Page 1 of 1
You cannot start a new topic

You cannot reply to this topic
---
1 User(s) are reading this topic

0 members, 1 guests, 0 anonymous users