I can get more pictures of whatever you'd like to see. They'll be taken with an android phone so bare with me.
I will ship outside of the continental US but you will be paying for all of shipping + insurance, it's nothing personal, just business.
I leave feedback for everyone I complete a deal with, I expect the same, it takes 45 seconds of your time to tell me how I did. Thanks
Tank size: 68/4500
Tank / Reg manufacturer: DXS tank/ DXS reg
Reg HP or LP: HP
Condition: 8/10
Born date: 1-07
Re-test date: 1-12
Area Stamps: DOT
Known Problems: NEEDS RE-HYDRO
Asking Price: 55 SHIPPED
SOLD
Shipping Options: USPS priority
Trades of interest: cash is king
Location of item: Grand Forks, ND
What is Included: DXS 68/4500 with red NXE tank cover.
Item: JT team pants
Condition: 10/10 tried them on and didn't like the way they fit...they're in perfect condition.
Size: 34-38
Known Problems: zero
Asking Price: 40 shipped
Shipping Options: USPS
Trades of interest: cash is king, offer up, no pumps/cockers/mags
Location of item: grand Forks, ND
What is Included: pants
Item: Empire Pack
Condition: 9/10
Size: Small/Medium
Known Problems: zero
Asking Price: 35 shipped
Shipping Options: USPS
Trades of interest: cash is king, offer up, no pumps/cockers/mags
Location of item: grand Forks, ND
What is Included: pack
Item: Planet Eclipse Pants
Condition: 8/10 just worn quite a bit
Size: L/XL
Known Problems: zero
Asking Price: 40 shipped
Shipping Options: USPS
Trades of interest: cash is king, offer up, no pumps/cockers/mags
Location of item: grand Forks, ND
What is Included: pants
Item: San Diego Dynasty jersey
Condition: 9/10
Size: 2XL
Known Problems: zero
Asking Price: 45 shipped
Shipping Options: USPS
Trades of interest: cash is king, offer up, no pumps/cockers/mags
Location of item: grand Forks, ND
What is Included: pants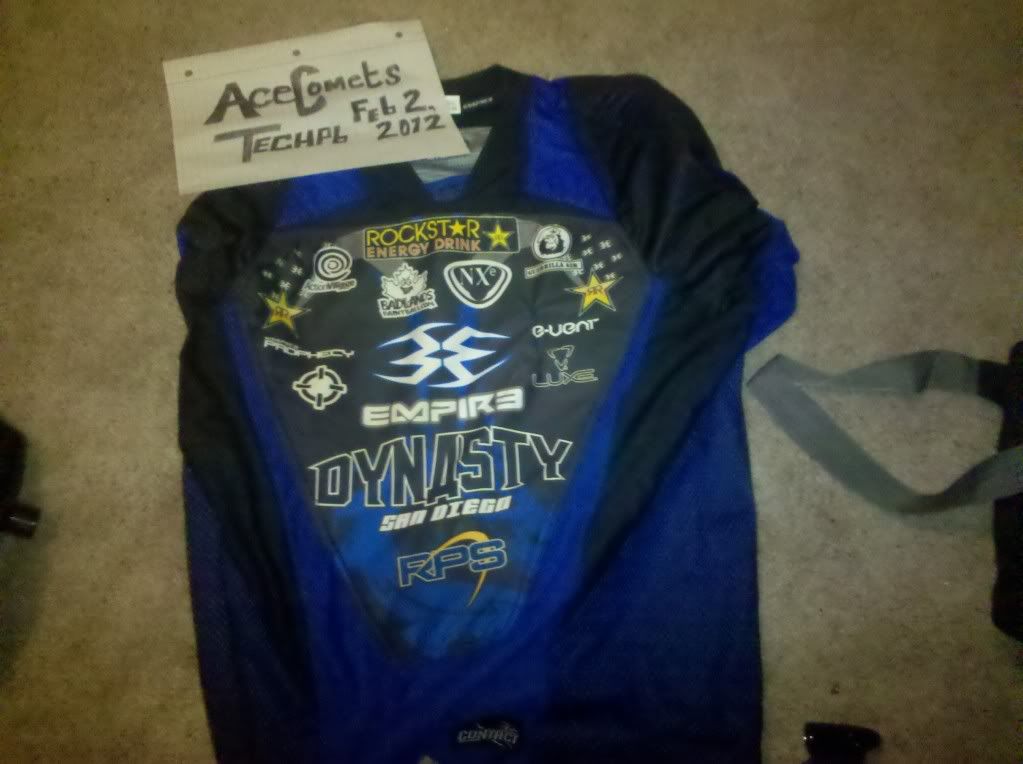 Item: Empire Prophecy (v1)
Condition: 9/10 it's used
Known Problems: zero
Asking Price: 65 shipped obo
Shipping Options: usps
Trades of interest: cash is king, offer up, no pumps/cockers/mags
Location of item: grand forks, ND
What is Included: original box, prophecy
This post has been edited by AceComets: 09 July 2012 - 04:49 PM