Would like to make a trade for a nice mech, no tippmann or spyder or azodin.!!! Offer Up!
Hey TechPB been a while since i got on, i got these kneepads for christmas and they dont fit. Originally 60$, i wanna sell them for 50. I havent worn them, they still have the mesh type bag they came in, and no rips or stains or anything. the padding is really thick, perfect for a hard slide or dive. Take a look, post an offer here, no PMing.
I also have a Pod pack, I think its considered a soft good...? Anyways, it has a great back cushion thing, and a belt extender, 3 pod pack with 6 extra pod loops. Great packs, I have one already, and havent worn this one at all. There are no stains rips or tears on it at all, great condition. Got it for 30$, I would like to make at least 20.
Photos
[img]http://http://i1132.photobucket.com/albums/m578/tygersrule/2012/IMG_20120104_170246.jpg[/img]
Item: Empire Grind 09 knee pads
Condition: 10/10
Known problems: none, not even used.
Asking price: 30
Shipping options: Usps unless you pay for it.
Trades of interest: offer
location of Item: VA
What is included: Knee pads, bag thingy they came in.

Item: UTG Pod pack
Condition: 10/10
Known Problems: None, Not even used.
Asking Price: 20
Shipping options: same as above
Trades of interest: Same as above
Location of Item: VA
What is included: Pod pack, extender, back cushion, three pods if you pay shipping.
Mods: If anything is wrong with this post, please let me know, I will try my best to fix it ASAP.
Up for sale is my Autococker Pump with an ultra-ghetto hitman mod (Bent screw with electrical tape). This gun shoots great, i just want to try something else out. It has multiple upgrades, and virtually no scratches. If you want, we can bundle with some other stuff i have for sale. Also, if you buy it full price, you get a sportshot with a feedneck mod, a Dye Xcel barrel, pull through squegee, and a black barrel cover.
http://i1132.photobu...%2011/photo.jpg
<<< has the picture with my name in there, i will be taking another one with a more recent date!!
pump
Pump#2
Before I ship it to you, I can have my shop look it over and make sure that there is absolutely no problems with it for an extra 10$. It will take until that next Monday to ship, however, so keep that in consideration. (ex: you buy it Tuesday, I get my shop to look at it Saturday, it gets shipped out Monday)
Marker: Auto Cocker Center feed Pump (2002?)
Condition: 8/10
Color:Black, silver, blue bolt
Upgrades: Venturi Bolt, CP Mini ON/OFF asa, CP Dovetail Mount, Dangerous Power Reg, Ghetto Hitman Mod
Known Problems: A little bit of scratches here and there, nothing big or performance affecting.
Asking Price: $200 Shipped and Paypal'd
Shipping Options: USPS Flatrate, or what you wanna pay for.
Trades of interest: offer
Location of item: Toms Brook, VA
What is Included: Auto Cocker, whatever else you pay for
Resized to 98% (was 720 x 960) - Click image to enlarge
Resized to 98% (was 720 x 960) - Click image to enlarge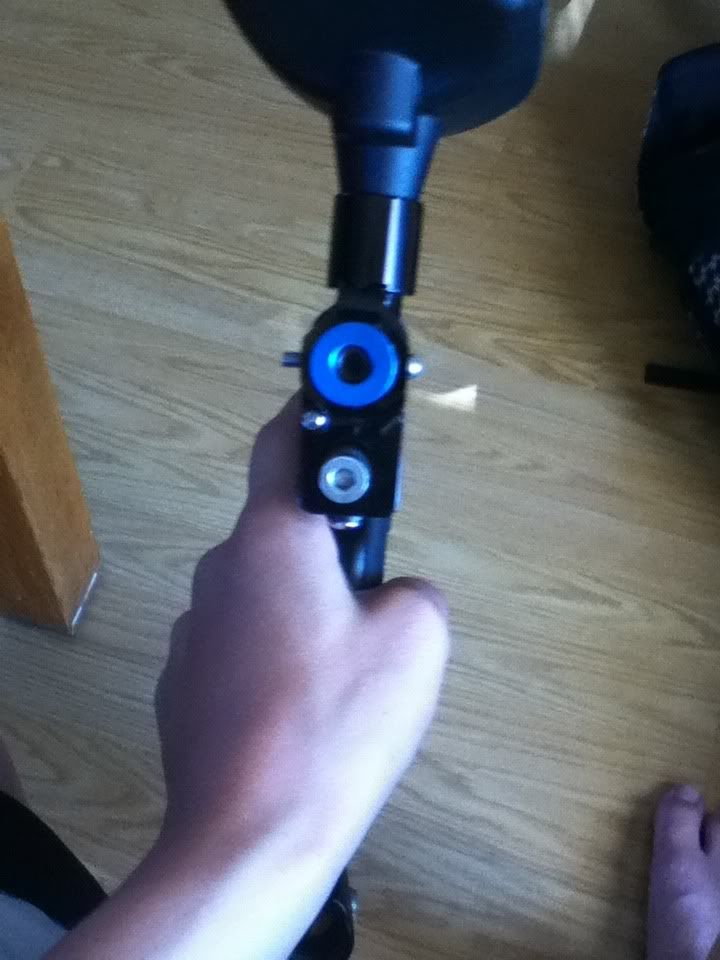 Resized to 98% (was 720 x 960) - Click image to enlarge
Resized to 98% (was 720 x 960) - Click image to enlarge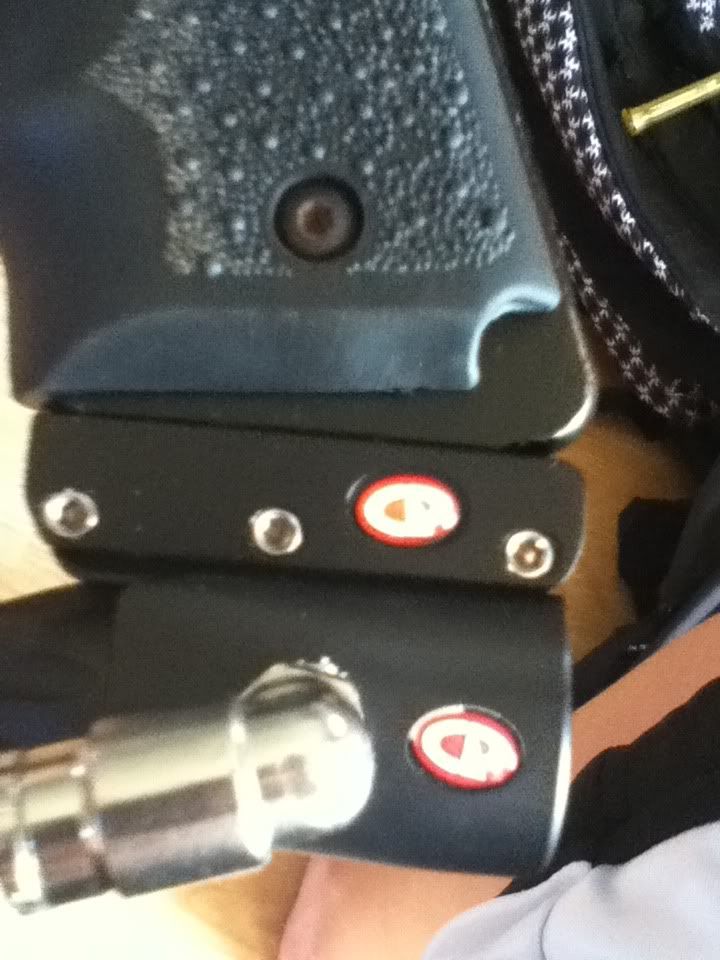 Resized to 98% (was 720 x 960) - Click image to enlarge
Resized to 98% (was 720 x 960) - Click image to enlarge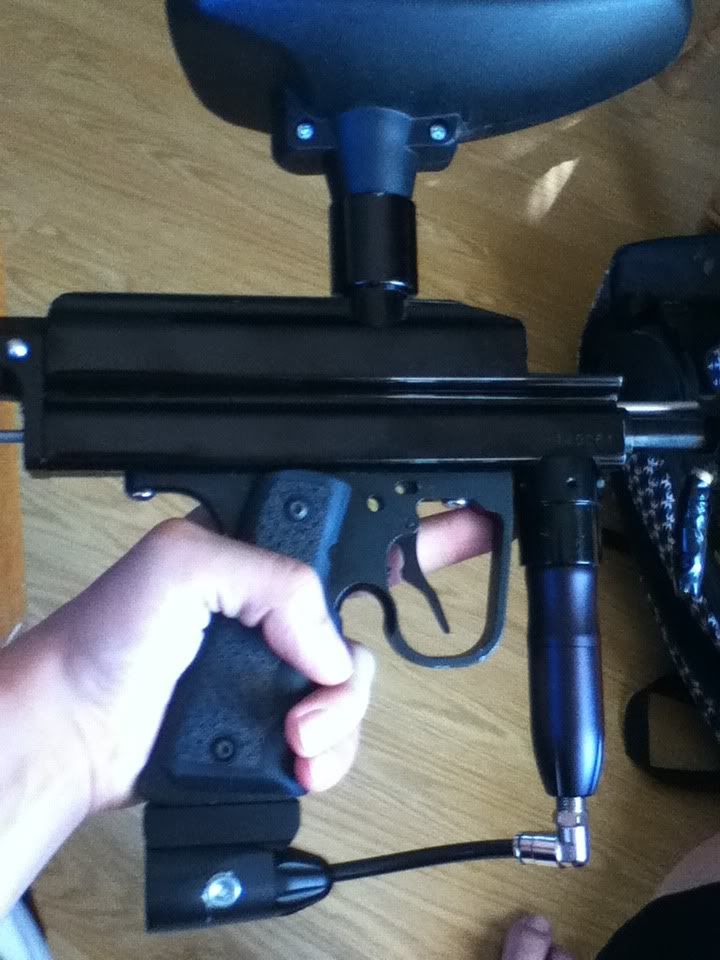 Resized to 98% (was 720 x 960) - Click image to enlarge
Resized to 98% (was 720 x 960) - Click image to enlarge
Resized to 98% (was 720 x 960) - Click image to enlarge
Resized to 98% (was 720 x 960) - Click image to enlarge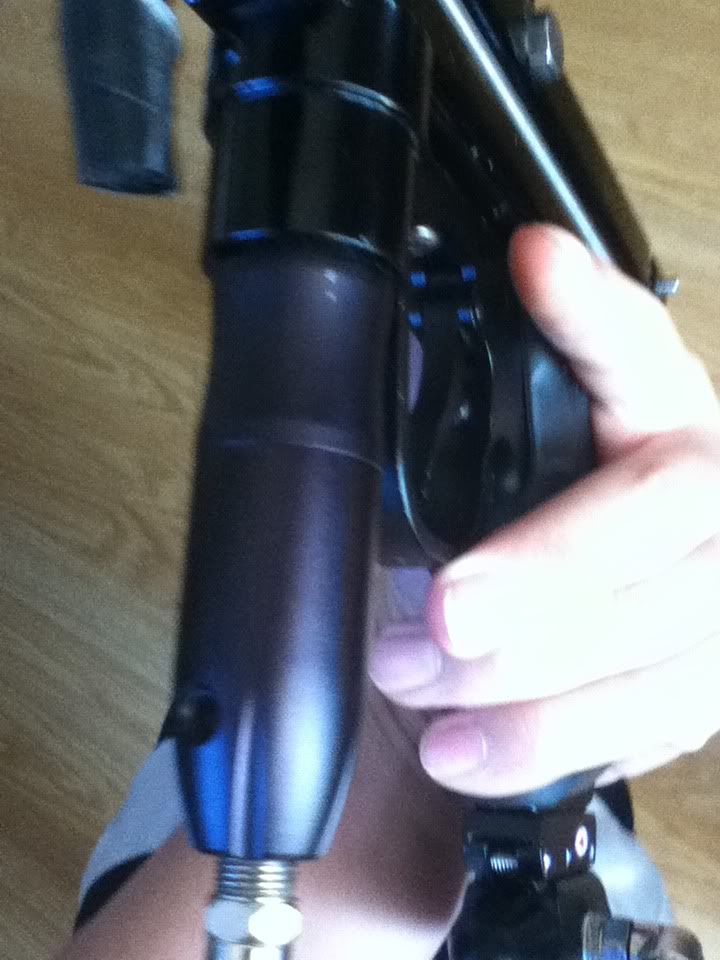 Resized to 98% (was 720 x 960) - Click image to enlarge
Resized to 98% (was 720 x 960) - Click image to enlarge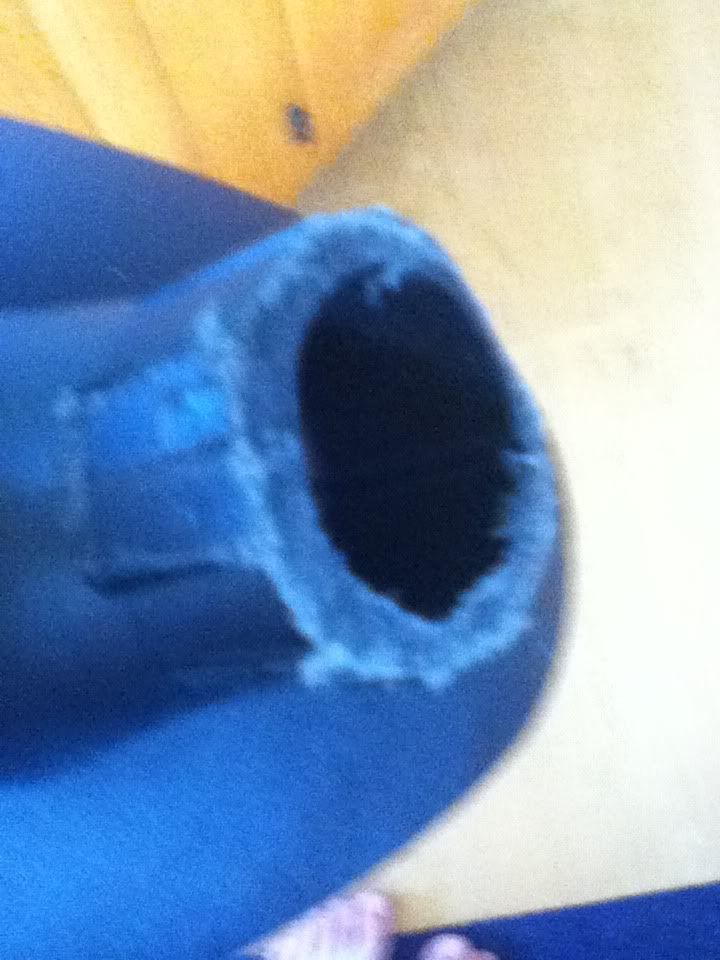 cut the feedneck short, so it would sit lower on the gun
This post has been edited by Tygersrule: 28 February 2012 - 09:20 PM