Page 1 of 1
You cannot start a new topic

You cannot reply to this topic
Winter paintball
Posted 03 February 2013 - 01:19 PM
Anyone play in the snow?....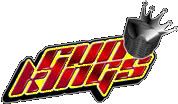 ---
Posted 03 February 2013 - 04:18 PM
We do all the time in ohio. Sure it's a bit different with the amount of snow. We played last weekend 9 degrees out sun on the ground. It's fun. Just have to keep paint in side. Refill paint only when out.

---
Share this topic:
Page 1 of 1
You cannot start a new topic

You cannot reply to this topic
---
1 User(s) are reading this topic

0 members, 1 guests, 0 anonymous users