Page 1 of 1
You cannot start a new topic

You cannot reply to this topic
Hammer280's Feedback
Posted 04 November 2012 - 09:54 PM
Let me know (and others currently dealing with me) how I did in our previous encounters
---
Posted 04 November 2012 - 10:07 PM
Sold him a creed.good A+++++++++++

---
Posted 17 December 2012 - 08:51 PM
Very honest seller! Great communication!

Corey Benson

Corey Benson, aka Lazarous
Rec baller
Two Planet Eclipse Etha's
Two Tippmann A5's
And a soon-to-be-smaller pile of cheap mechanical markers.
---
Posted 20 December 2012 - 11:02 AM
Bought a Creed off of him. Good communication, honest seller, would buy from again.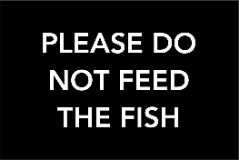 Join me, put this in your sig and don't feed the fish.
Feedback
---
Posted 31 January 2013 - 09:37 PM
Bought a Velocity hopper off him... Whew. Uhm... He forgot to ship it and then he was sick for a week... recieved it a week later than expected. although, I would of given him a -1.... he added a pair of vents and that made it worth while... so a some what shabby +1

---
Share this topic:
Page 1 of 1
You cannot start a new topic

You cannot reply to this topic
---
1 User(s) are reading this topic

0 members, 1 guests, 0 anonymous users