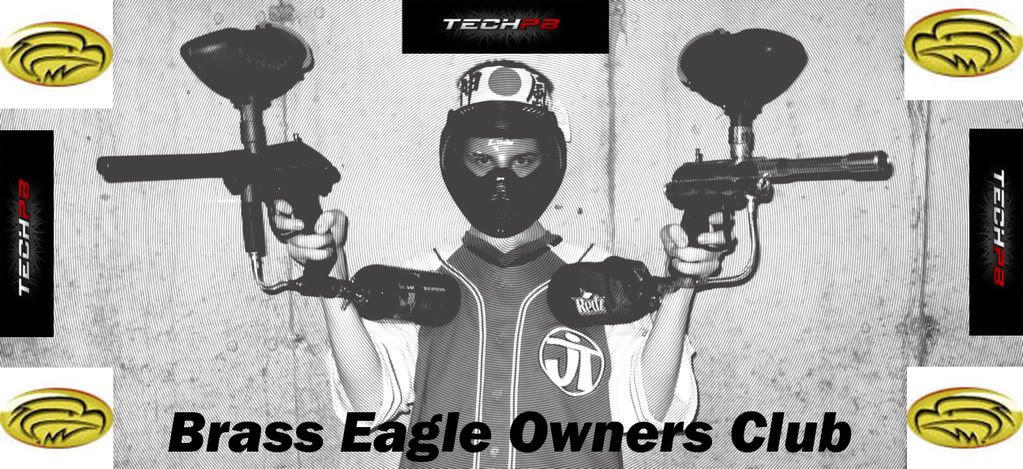 Hell yeah, time for us morons to show off our plastic guns that rock the world! I'll start off!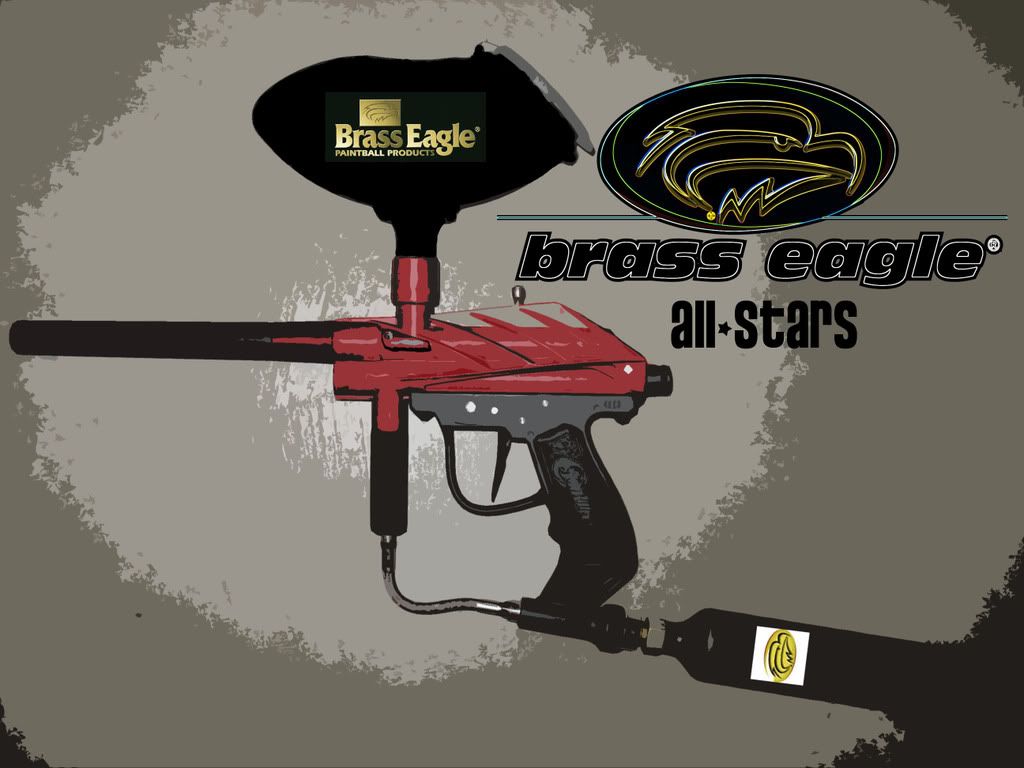 picture of my Brass Eagle Striker edited in photoshop for no reason.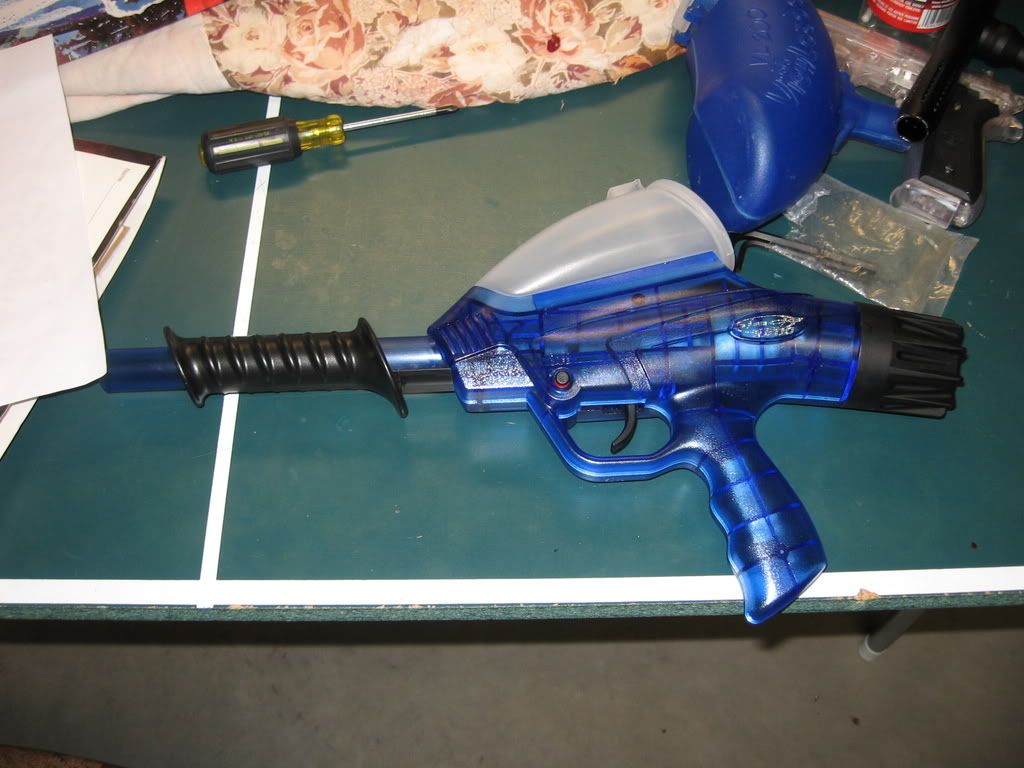 My Brass Eagle Blade turbo on my ping pong table. that thing has an auto trigger and i can hit 5bps with it. and i have videos of it doing it too.
My Stingray with awesome 10 rd tube loader. with the elbow on, it holds 15 balls and that thing rips lol. ultimate sniping machine right there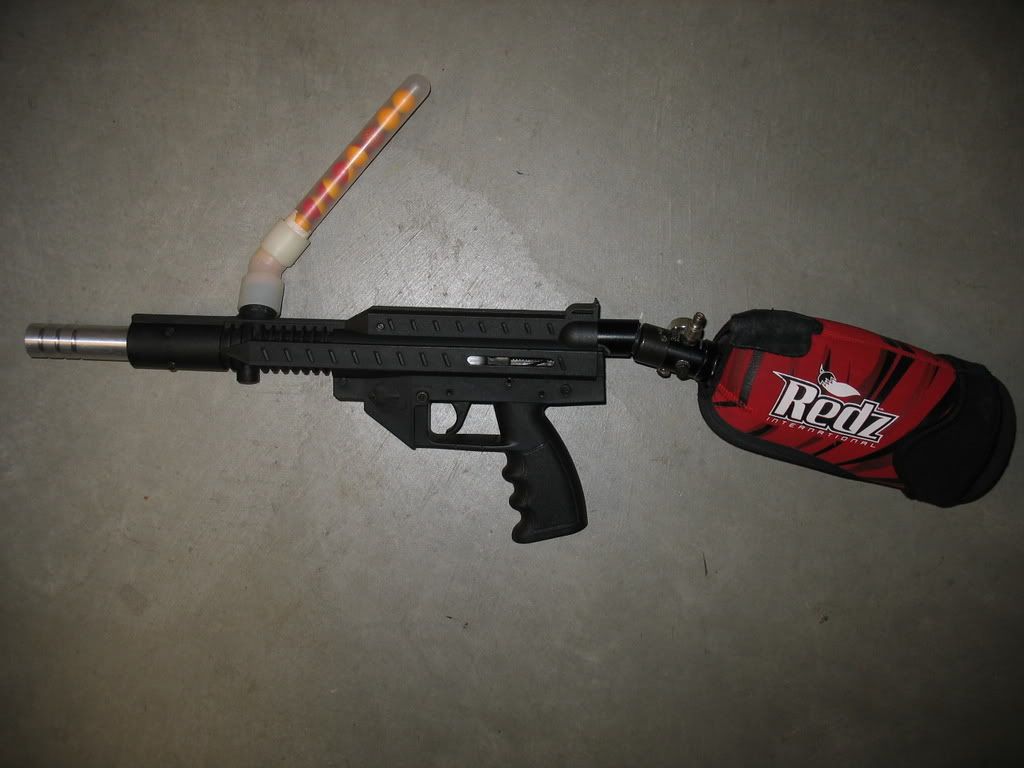 So, what do ya got Tech pb? Do you have what it takes to be a Brass Eagle All-Star???
Tech PB Brass Eagle All-Stars members:
1. Kevin (Striker, Blade Turbo, Stingray) and Viewloader Triton and Triton II(same thing as BE Avenger II)
2. Hunter_D (Talon, Striker)
3. VICE_ROY (Tiger Shark)
4. iBunker (Talon Ghost)
5. SOUP (Tiger Shark)
6. Littleston101 (2 Talons)
7. ratedpb13 (Avenger, Talon)
8. antifat (Blade 02, Eradicator)
9. MurphyNH (Raptor)
10. Videodrone (Rainmaker)
11. minikmak (Talon Ghost)
12. DarkJester875 (Avenger)
13. Weigel21 (ARBATS Tiger Shark, another Tiger Shark, and 2 Stingrays)
14. project_guy_789 (Avenger, Eradicator)
15. tater tot (Actor in Brass Eagle: The Movie, 1,2,and 3)
16. BostonLeprachaun (Eradicator)
17. msdtyu (Raptor 09' Pump)
18. ALPHA-DOG-01 (Raider)
19. Schven79 (Raptor)
20. U83R 1337 (Blade)
21. trumperwarrior (Blade Turbo)
22. HunterZ24 (Striker)
23. JTjunkie89 (Talon, Stingray 2, Avenger, VL Orion)
24. tracerfire (Saber Twin Turbo)
25. zop1o (loyal BE 12g user)
26. FatelBigBird (T-Storm)
27. Steadian (Custom Talon)
28. uetyler (Raider)
29. erg993 (Xplorer)
30. AustinM (Triton II)
31. Sasquatch (Nightmare Long Barrel)
32. Mewtwo (Blade 02 with back bottle conversion)
33. iReviewPaintball (Stingray and Striker)
This post has been edited by Kevin: 30 October 2010 - 01:43 PM