Mainly looking for trades but I can't pass up a good offer. Mainly looking for empire e-flex, redline board, barrel kit, pumps just offer up.
Empire axe
Axe does include the empire case along with Allen keys and shortly a boss bolt
Item: Empire z2
Condition: 8/10
Known Problems: n/a
Asking Price: $140
Shipping Options: usps
Trades of interest: same as above
Location of item: 73501
What is Included: hopper, empire speed feed, 9volt conversion, clear lid, and box.
Barrel: empire revolver kit
Bore size(s): .684", .688", .690", .692", and .696"
Condition: 8/10 tip wear
Color and finish: gloss black
Barrel/tip length: 14"
Threads: a/c
One or Two Piece: 2
Known Problems: n/a
Asking Price: $75
Shipping Options: usps
Trades of interest: same as above
Location of item: 73501
What is Included: barrel, all inserts, and carrying case
Item: vforce Grillz
Condition: 8/10 lens 6/10
Known Problems: looks too sexy
Asking Price: $75
Shipping Options: usps
Trades of interest: same as above
Location of item: 73501
What is Included: mask and mask bag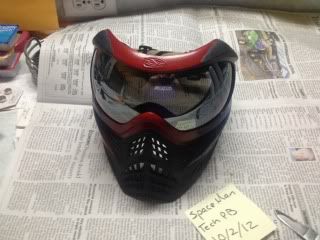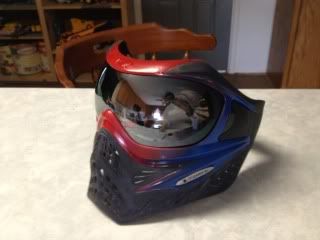 This post has been edited by SpaceMan: 02 October 2012 - 10:19 PM