Come show your support for TechPB's newest Factory Team in the Midwest! Mizzou paintball, featuring the sexy likes of myself and many others, we were NPPL Race to 4 Champs in 2012!
Item: Mizzou paintball club shirts
Condition: new
Size: M through XXL
Known Problems: none
Asking Price: 10 for Green, 15 for white
Shipping Options: USPS
Trades of interest: none
Location of item: Columbia, MO
What is Included: Shirts!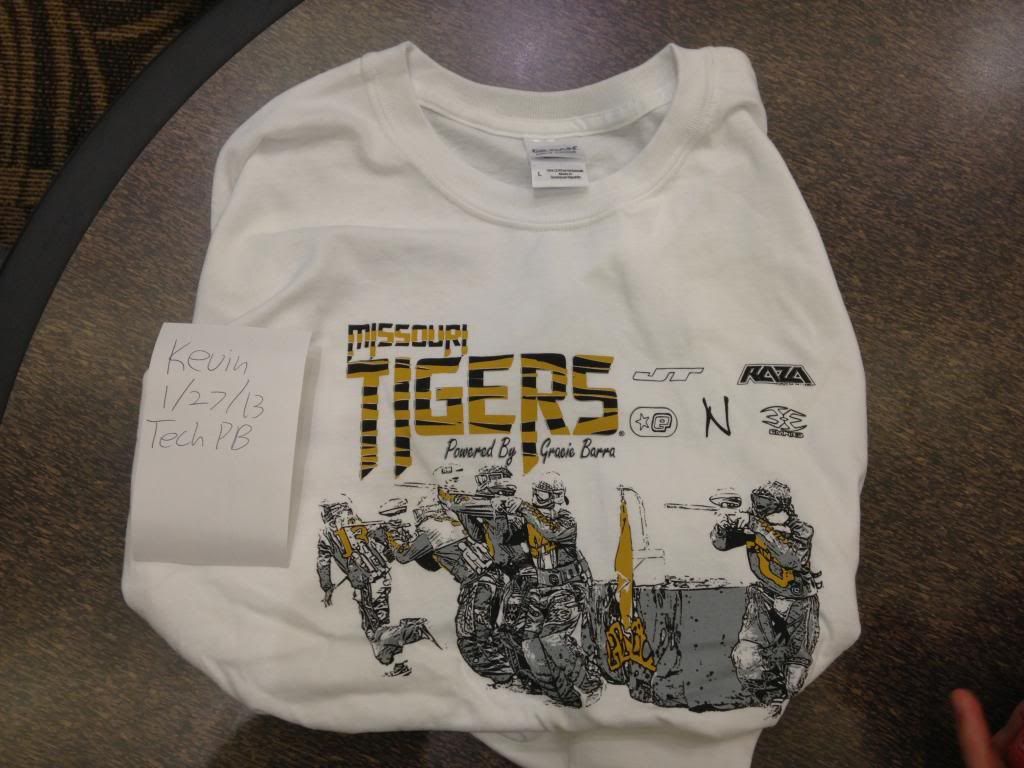 Front