Today i have a Infinity Legend (vegas heat version) for sale.
Marker: Infinity Legend
Condition: 8.5/10 (few nicks from wear) but performance wise perfect.
Color: Black
Upgrades: Rhino Spring, Lever clamp feedneck, New grips, brand new CP "v2" inline reg, CP 2 piece 14" .689 barrel, CP dovetail on/off asa, stock trigger and blade trigger.
Known Problems: zero perfecto
Asking Price: 250 obo
Shipping Options: Any
Trades of interest: Offer
Location of item: Southern California, (Ventura County)
What is included: Marker, Barrel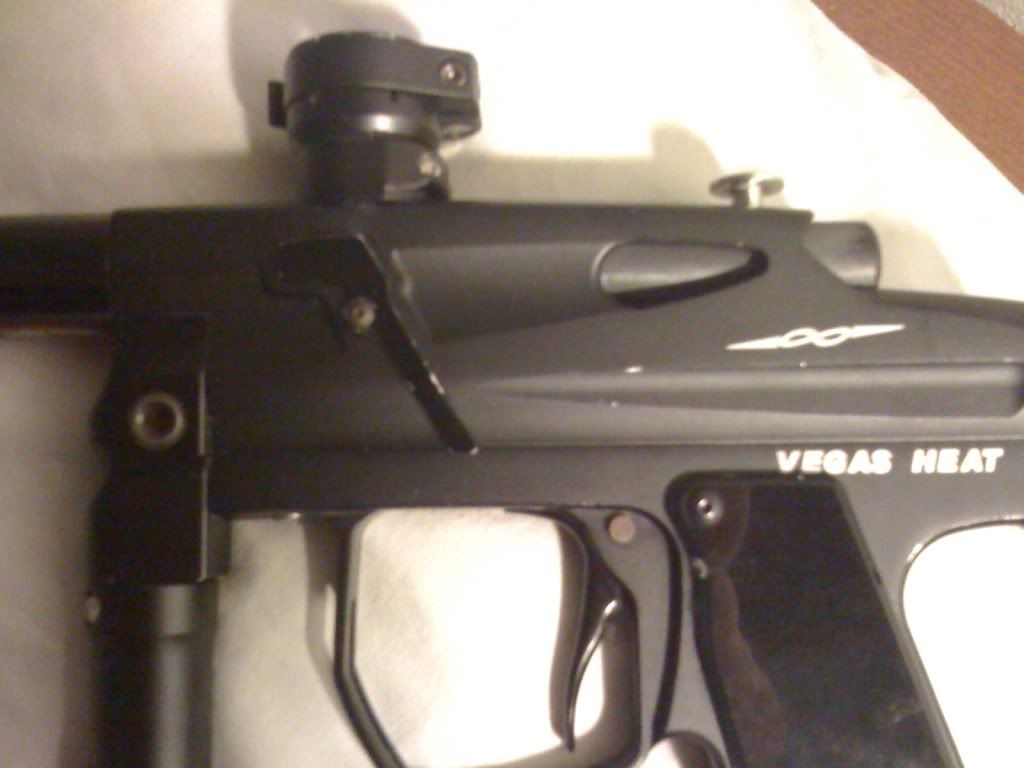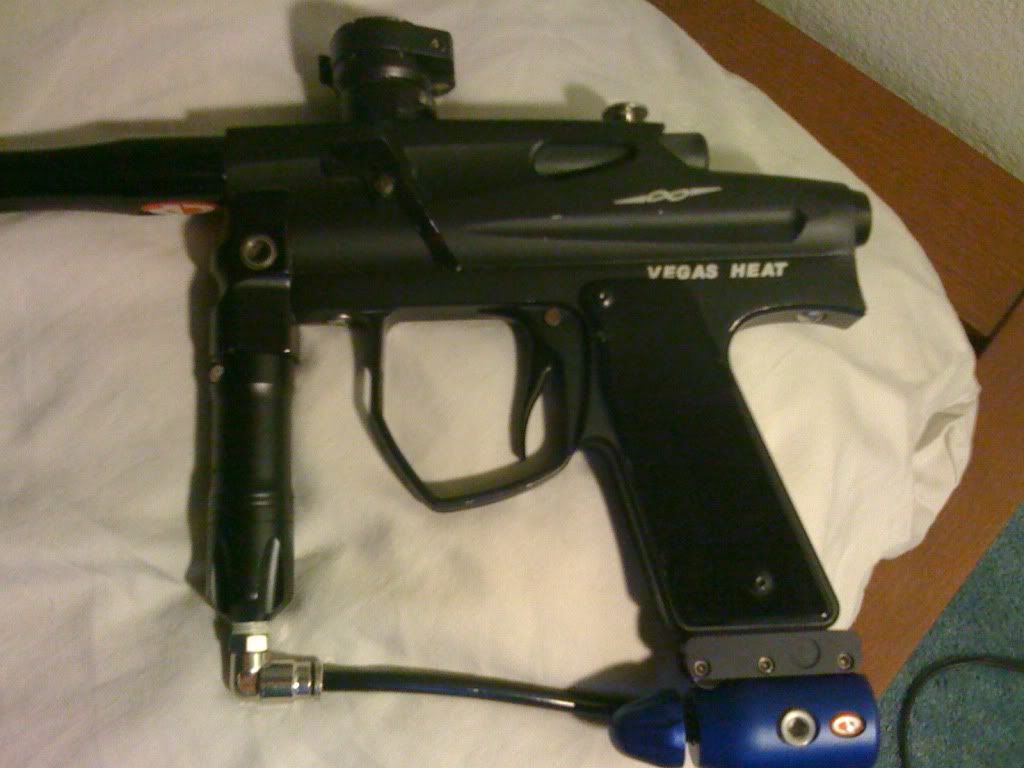 This post has been edited by yeahbuddy: 27 November 2011 - 10:29 AM