SOLD SOLD SOLD SOLD SOLD SOLD SOLD SOLD SOLD SOLD
Got any questions? feel free to ask.
I love hearing anything about my markers so feel free to post as you browse.
All I ask is that if you are inquiring please be professional and serious.


Marker: 09 impulse serial number 008 (very low
)
Condition: 8.5/10 some blemishes barrel tip wear but nothing noticeable. The back of the feedneck has one scratch and some wear. Found a ding in the body, the anno is not warn but there is a ding
Color: 1 of 25 Black and Gold
Upgrades: none but has a spare valve core and valve (not pictured)
Known Problems: Doesn't have eyes ATM and feedneck bottomworks need replacing, marker is chronoing but not shooting a stream. update: needs detents, haven't aired up so still don't know about stream issues.
Asking Price: 500 400 300 275 Extremely firm
Shipping: Canada Post, Fedex, UPS
Location: Toronto

Trades: Nothing.

What is included: gun, box, charger, battery, spare valve and valve core, .693 insert.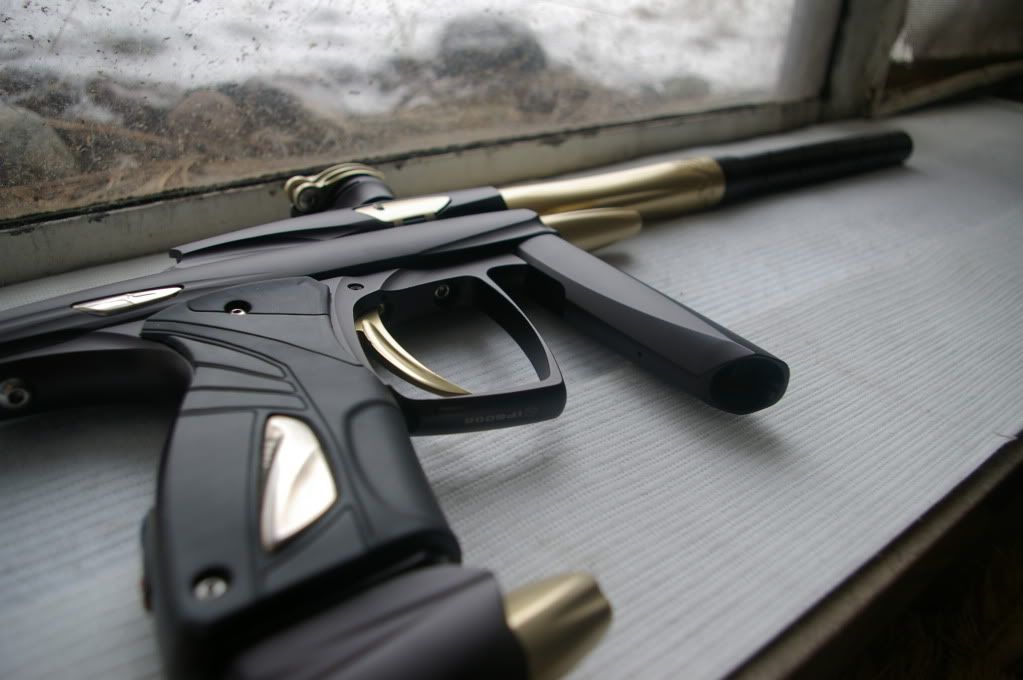 This post has been edited by Lunatic_on_high: 21 March 2012 - 06:11 PM