Marker:Smart Parts Ion
Condition: Visually 7.5/10, Functionally 10/10
Color: Black
Upgrades: Virtue OLED, Planet Eclipse QEV, Evil Detonator regulator, Punishers PB 15 degree frame, WGP Cage On/Off ASA, TechT L7 bolt, and Smart Parts Q-Lock clamping feedneck.
Known Problems: Scratches from use, otherwise the trigger has been fixed with resin from the screw to the side (Pic below).
Asking Price: $200USD and shipping.
Shipping Options: Whatever is cheapesst (most likely USPS).
Trades of interest: Ego 5/6/7 or Etek 1/2/3, otherwise offer up poppets. But I do not have the money to add, so don't ask, and if you do your offer will 100% ignored. I will also not ship first unless you're a players club member.
Location of item: Rice Lake, WI. 54868
What is Included: Marker, modified Planet Eclipse Ego 9 case, Virtue OLED box, single finger trigger, and an extra set of screen wires.
I'm selling my totally upgraded Smart Parts Ion. It has the aforementioned upgrades, brand new eye and screen wires, and a brand new battery harness. The trigger was cracked during a bad superman slide and I fixed it with industrial resin, so unless you're abusing it, you'll be fine. I modified an Ego 9 case so that it will fit in there and it fits just well, I've also modified the allen key area (for the Eclipse allen set) to have 4 slots, one for each allen key needed to fully disassemble the marker, the regulator, and to take the actual ASA out of the cage. I am
NOT
including tools, loctite, or Dow 33 so you'll need to get your own.
IMPORTANT
: I am ONLY doing money orders at the moment, I will try to open up my bank account for PayPal tomorrow but I can't guarantee anything. Because of that, if you wish to buy the marker but don't feel safe with sending a money order through the mail I am willing to give you full contact information, so both my home phone, cell phone, and email if it would help us both accomplish a deal.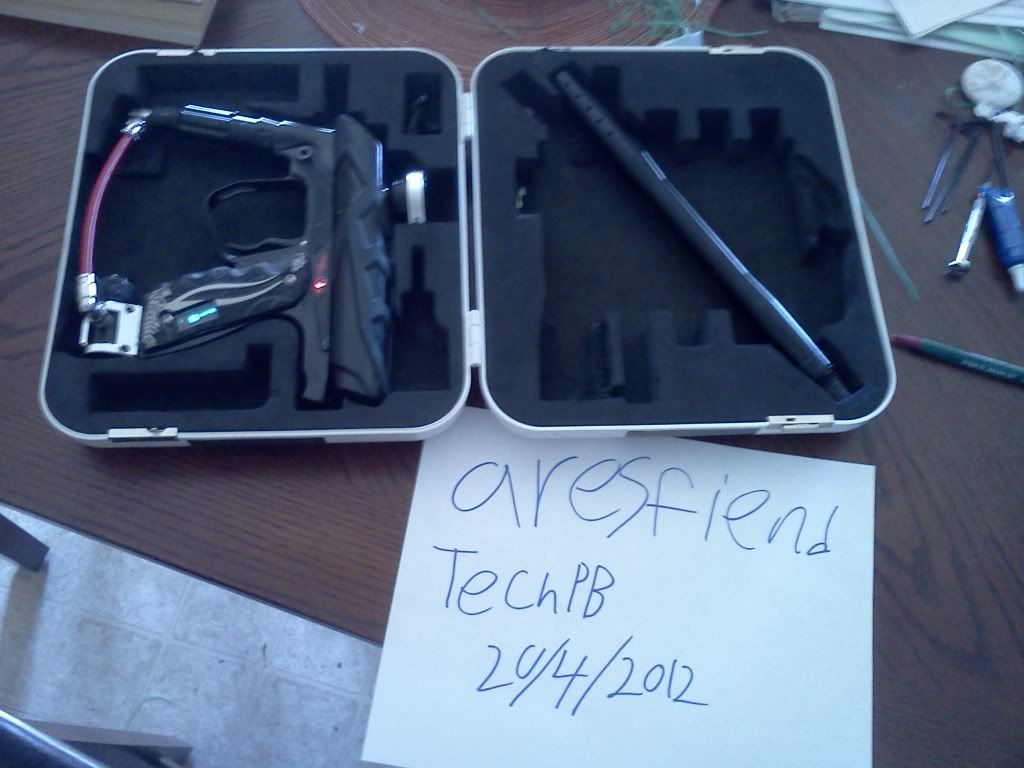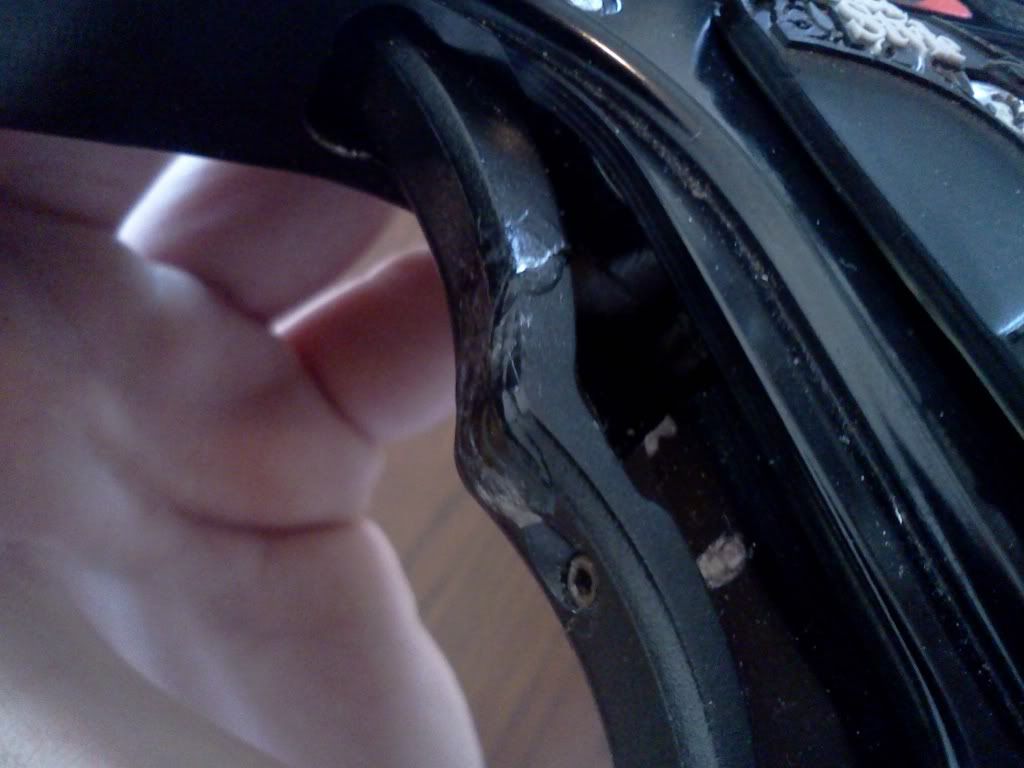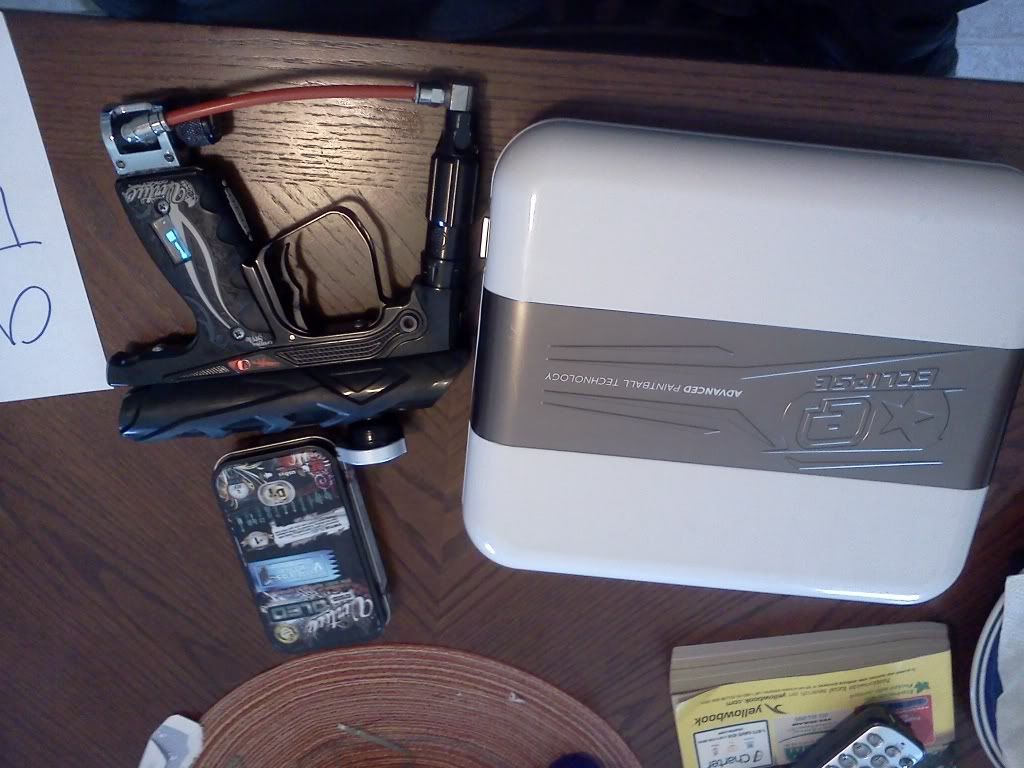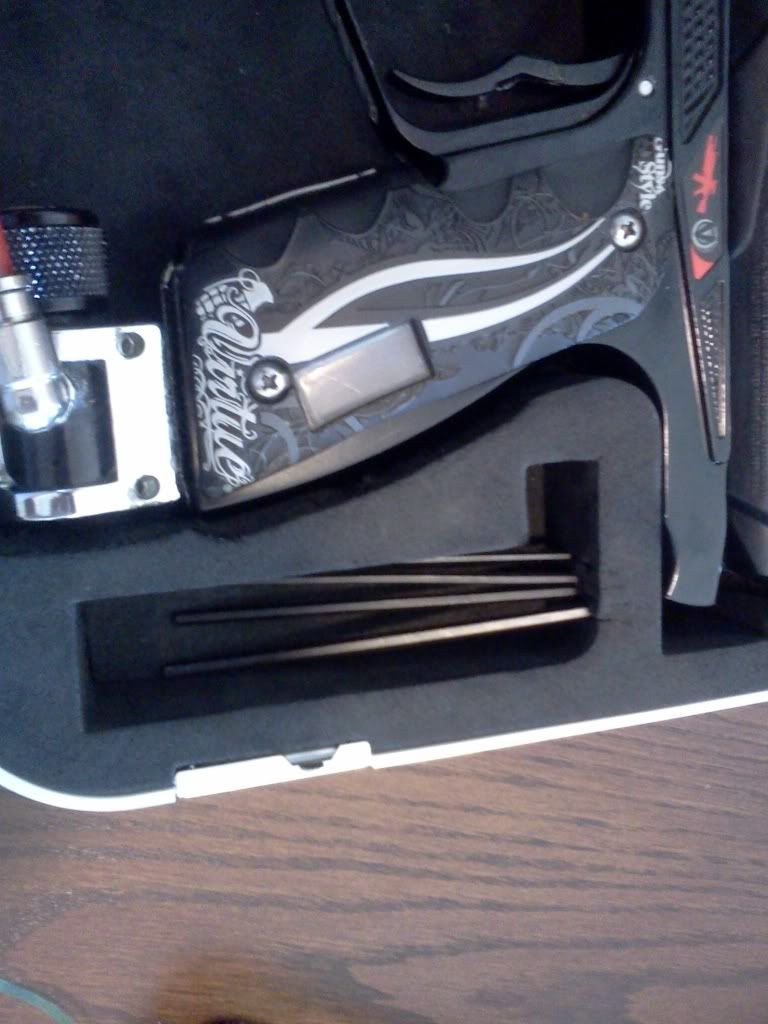 This post has been edited by aresfiend: 21 April 2012 - 05:42 PM