Marker: PM8
Condition: 9.5/10
Color:Airforce
Upgrades:DOesn't need any
Known Problems:Nope
Asking Price:$400
Shipping Options:USPS
Trades of interest:Anything, I can do PM8+Pump n sig+rotor for something nice
Location of item:Illinois
What is Included: Og box, couple extra orings, manual, two piece matching barrel
RULES! MUST READ...
I Never Ship first. I have good enough feedback
You must be 18 years old. If you are younger I need Parental Consent.
If you are offering on my gun post in red. otherwise I will ignore you.
Act Mature.
I have a Pm8 I just picked up from my buddy. Im just seeing what i can get for it. It has little wear, One knick that I can see.

Includes - origional case, 14in proto barrel (matching, Dye sleek lube, a couple extra oring. NO allen keys(sorry).

Price - $400

Trades
PUMPS
S6
Droid
Vice+cash
anything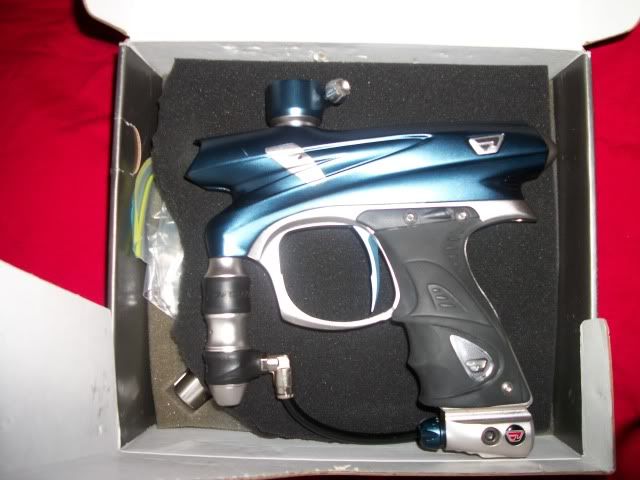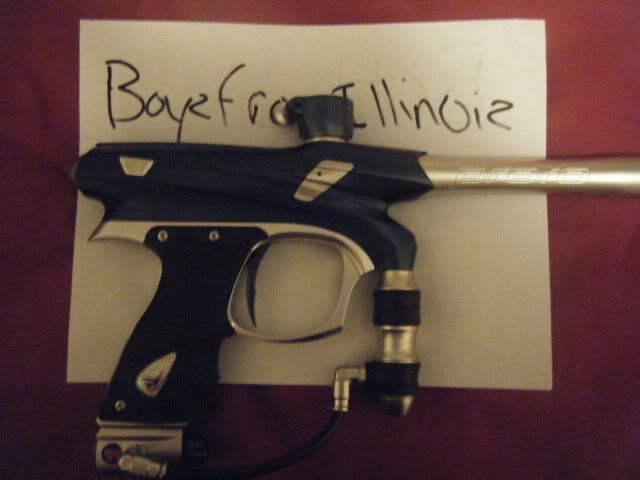 How to contact me
Mod note: Just check your posts
THANKS FOR LOOKING!
This post has been edited by RealtorTommy: 25 January 2010 - 11:03 AM