Group:

BST Moderator

Active Posts:

9,974 (5.89 per day)

Most Active In:

Member Club Section (4200 posts)

Joined:

29-September 08

Profile Views:

15,376

Last Active:

Yesterday, 10:02 PM

Currently:

Offline
My Information
Member Title:

King of low-end

Age:

20 years old

Birthday:

September 12, 1992

Gender:

Male

Location:

St. Louis

Interests:

Paintball, video games, cars, and photography.
Contact Information
E-mail:

Website URL:

http://www.youtube.com/user/qmto
Other Information
My Youtube:
About Me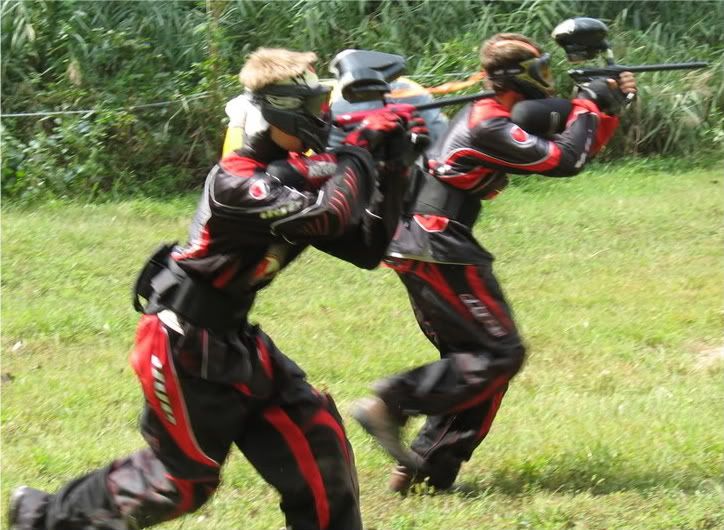 I'm the guy on the left.
My name is Kevin. I play for Madness paintball of St. Louis Missouri. We play mostly local stuff and you can see many of our games on youtube. my teams website is
www.madness-paintball.piczo.com
. I have many markers, too many to list here, i have a soft spot for ICD markers, and love my B2K2. I also love/hate Brass Eagle at the same time, and enjoy making movies that feature their wacky products that they claim have something to do with paintball. I am also on Youtube as qmto, where i make serious and not so serious videos. if you have any questions, or just want to say hey, just pm me.
I am qmto on youtube, i make funny videos because i love you all.
My Feedback
34
/0/
0

Quote
'TechPB-Mike' date='13 October 2010 - 08:37 PM'
I don't give a shit about the forums.
KEVIN'S NEW LIVING LEGENDS SALE! 20+ Guns
Friends
Showing 50 random friends of 143 (View all)