Ok this was a few weeks ago, I just got around to uploading some pictures from Greg's Tour of Duty 2010. He came to Patton, PA and set up a gaming booth, and a paintball exhibition at Rock Run for Fisher's ATV reunion. I want to start out by saying Greg, his brother Glenn, and Big Lou are all very down to earth, great people, about as nice as they come. Also, I need to add, the graphics for the game are AMAZING as good or on par with Modern Warfare, they must have been in a very early stage of development when they released that trailer, they really should update it, in the trailer it looks like PS1 graphics.
I got there early on so I got to just hang out with those guys, and the guys at The Urban Warzone who helped set everything up, for a few hours before anyone else showed up. Most of the people up there were there for the ATV stuff going on, so they would come over to the paintball section and were allowed to play for free for a few games to try it out, even the paint was free for them. Which is an amazing idea, you wouldn't believe how many people it got into the sport. Greg is definitely an icon, he goes out of his way to help new players like no other. He let anyone who asked try out his CCM T2, the gun has an amazingly smooth pull. Out of all the games we played that day he must have shot me out at least 5 times. But, I got some lucky angles, and managed to get him out 3, ya sorry got to brag, even though he was using a pump, the way he can shoot it feels like your getting hit with a semi-auto. One game in the day it was 12 people against him and he won, I can't make this stuff up, he's a great player.
Ok now if you didn't already skip the intro onto some pics
Here was the gamming booth they had setup for him, it was early so no one was there yet.
The Rental booth for new player to try out paintball for there first time, completely free.
Greg shooting his CCM T2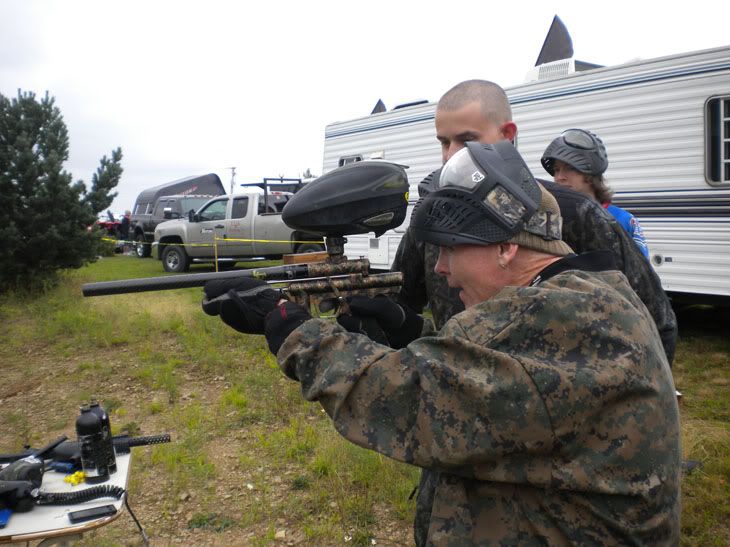 CCM T2 again
He was nice enough to let anyone shoot it, he told this kid to make a mean face first, anyway you get a shot of the field layout, that was setup out behind. The Urban Warzone built it, they had to use make shift stuff so it could be burned after the event.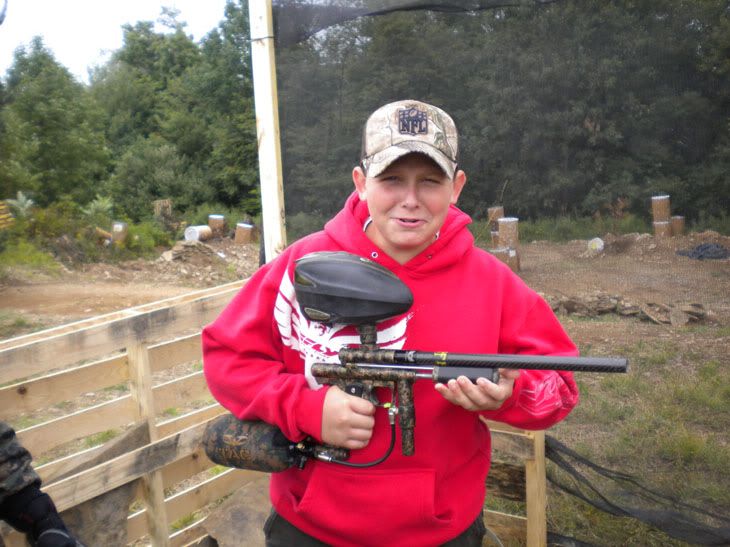 Greg helping out some new players, answering there questions, ect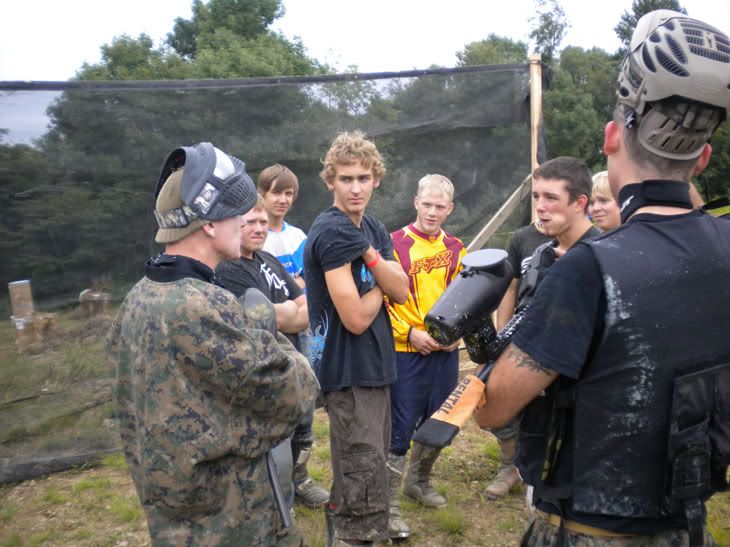 For awhile it was just him and me playing with newer players, he made a rule that I would only shoot him and he would only shoot me, and we would let the new people try to get each other out by coaching them, kid in the yellow jersey was on my team all day, think we got a future paintballer there for sure, his dad was mad cause he wouldn't go riding anymore just wanted to play paintball all day.
Red and the media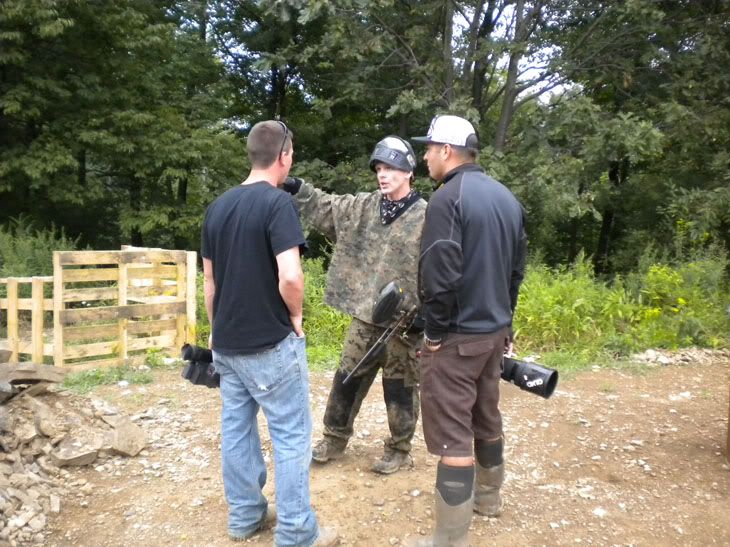 Me, Hastings, and some random Burley guy (that's what I will look like in a few years)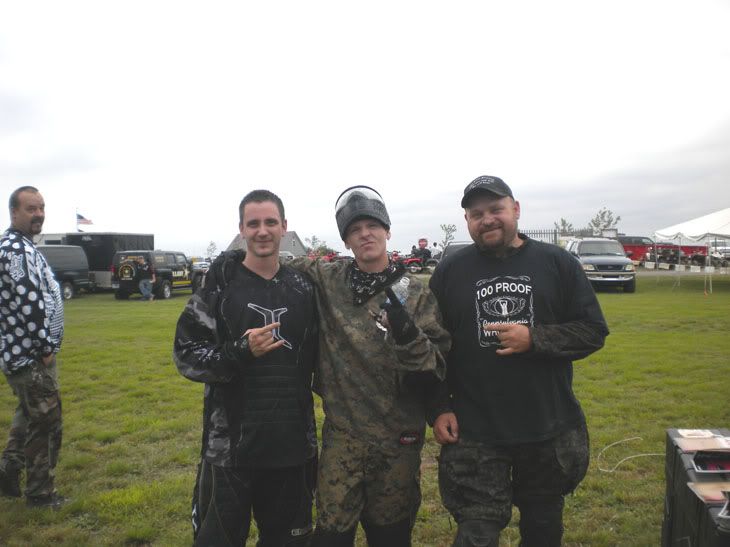 Video of Greg playing/helping new people (not mine)
SKIP TO :39 seconds

[url="http://www.youtube.com/watch?v=YArE0Mrhi28"]http://www.youtube.c...h?v=YArE0Mrhi28[/url]
* Anyway it was a great little event, that was on friday, I'm sure alot more was going on Saturday and Sunday. We should have more events like this to let new people try the sport out for themselves with people coaching or taking a few hits(put away your pride), for the sake that you'll have people to play against in later years. Companys should seriously consider setting up free expo's out of the normal paintball world and take it to new players. I seen some dads that day have a blast playing with there sons and daughters. And buy the game, the graphics are great, the trailer ones are terrible but it must have still been in early beta.
Edited by Killswitchengage, 28 August 2010 - 05:54 AM.