Hey guys was bored today and made this earlier. Sorry I didn't take very good step pictures, was focusing on getting it done and forgot to do some pictures.
This is not really a guide because I played it by ear and my methods aren't in great order or the fastest.
Also at the end of this I have a video of it.
Okay, here is my severely jacked up Eggy.
First thing you want to do is cut off the collar off 140 round pod
\
Then mark where you want the pod to go with a silver sharpie.
Next cut the hole with what you got, (sheet metals cutters were to cut off excess plastic)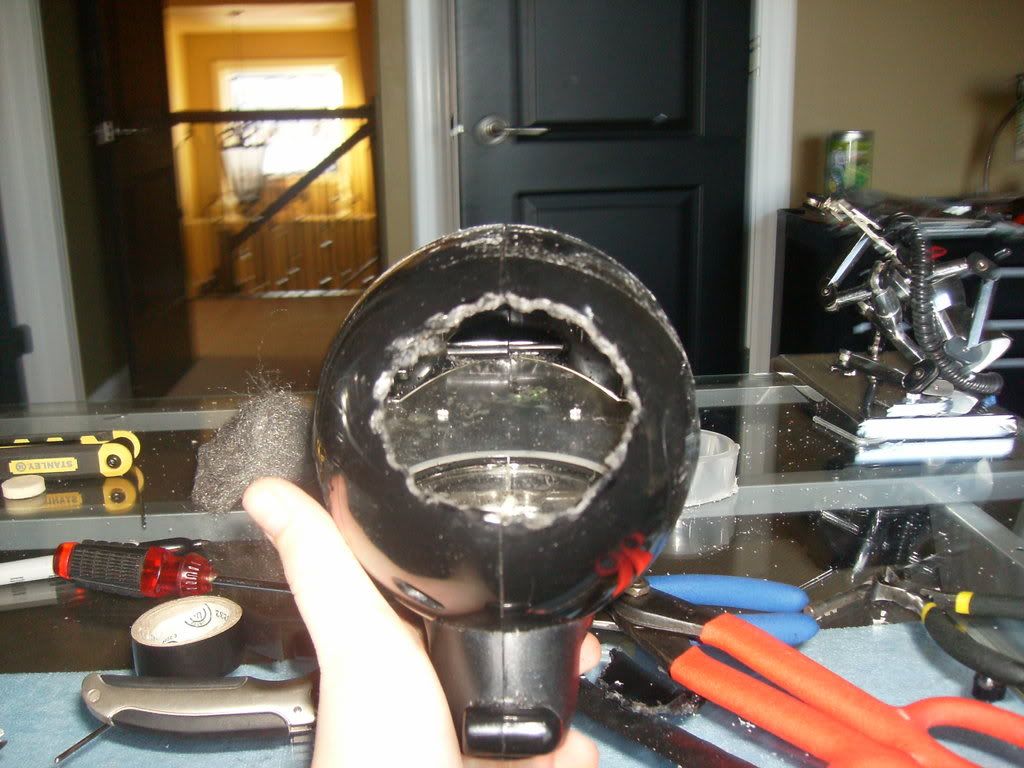 Then sand around edges to get smooth
Then cut the pod diagonal to fit your hopper at right angle.
Take the rough away with sand paper/steel wool
And then glue/tape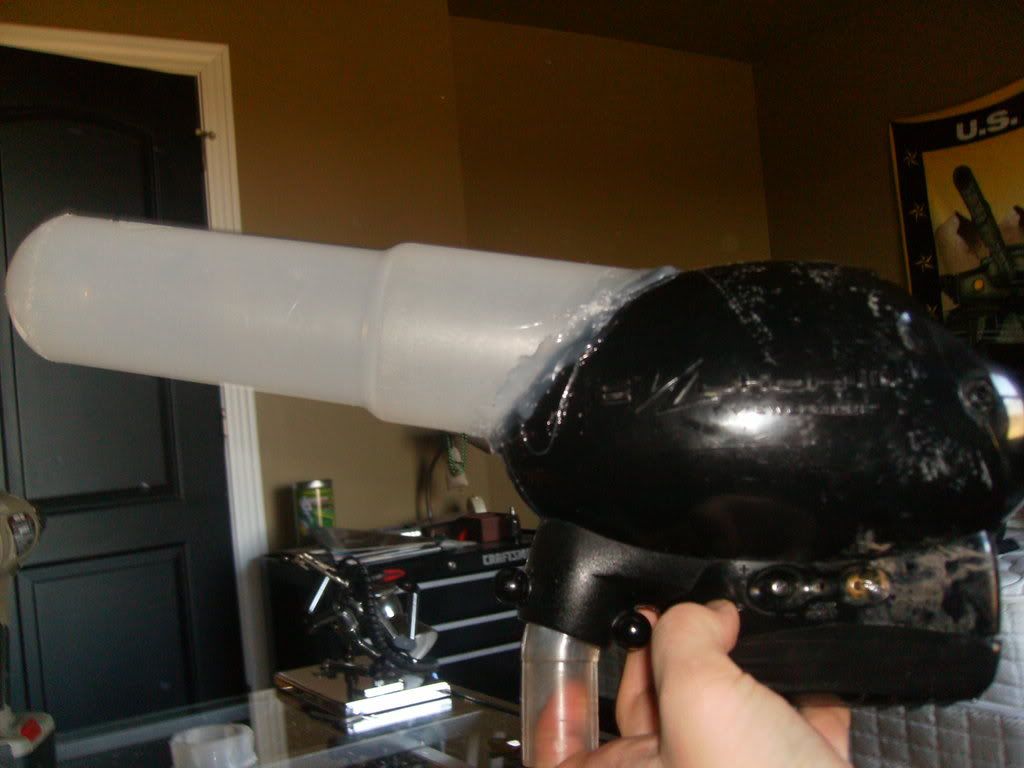 Video-
http://www.youtube.com/watch?v=1tCaQXckG3Q
Edited by -iPaint-, 28 December 2008 - 06:35 PM.