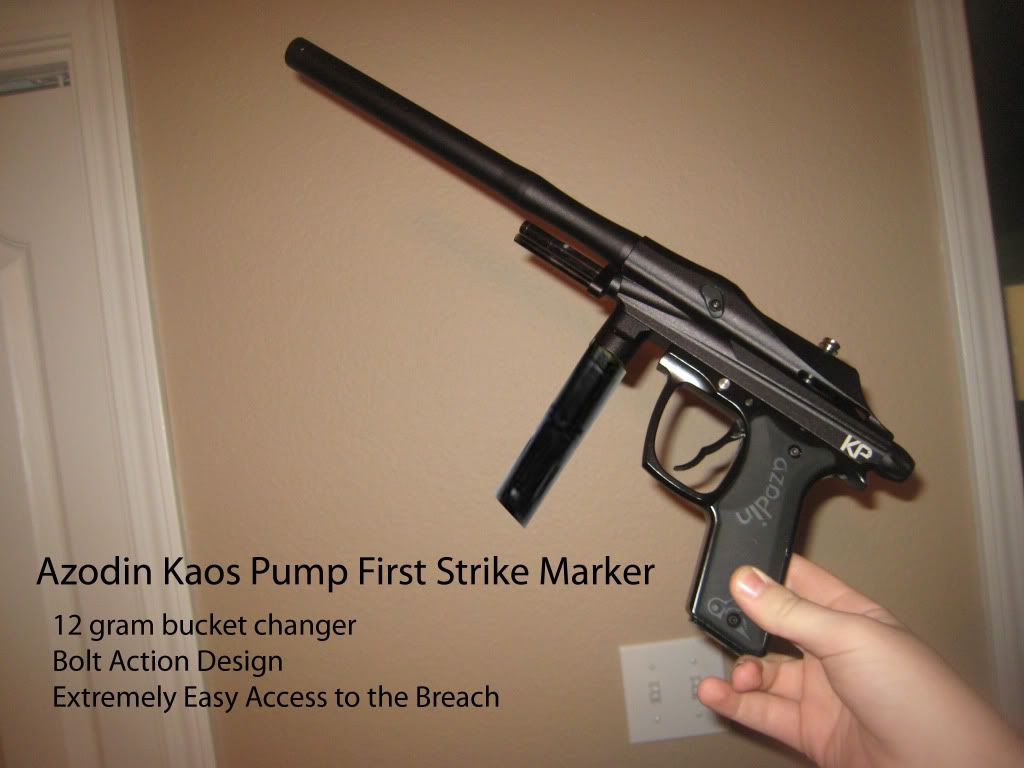 I was taking apart my Kaos Pump to clean some goop out of the pump handle when I got this idea. If you take off the ASA and put a 12 gram bucket changer on it, take off the feedneck and muzzle load the FS rounds and take off the pump kit to make it bolt action it could make a pretty bad ass FS gun.
If you wanted to make it cleaner just get a mechanical Kaos "front block" or the trinity spyder front block and put the kp cup seal in it, that would get rid of the guide rods in the front of the gun.
Lastly, you could mill out the FS round size into the feedneck hole.
It would be DIRT CHEAP. You could get this for like $100 if you look around, take cocker barrels, and you can run constant air if you want.
Just a thought,
Josh.
Edited by bigballa, 14 October 2010 - 12:58 PM.