Hey Guys,
I have decided to make a rotor loaders club because I haven't found one yet.
To get into this club you must post a picture of your rotor!
Only me, Vice president and High council are allowed to post new versions
A new version will be made after 10000 post
Only 2 Non-Rotor Members are allowed
It is always nice if you put the link to this club in your sig
READ THE RULES OR YOU WON'T BE ABLE TO JOIN THE CLUB. IF YOU DON'T READ THE RULES AND TRY TO JOIN THE CLUB I WILL KNOW!!!!!!
RULES
- No flaming
- No Ub3r l33t talk
- Have fun
- Keep it somewhat on topic though OT chatter is allowed, just don't abuse it
- If you read the rules put this emoticon next to your picture
President:
-Rawrr
Vice President:
-Gmon
High Council:
- Distortion_UK
- Shadow4437
- Nobben #44
Members:
Tippmannr
VICE_ROY
SIEFKA
NTENSE
BRUNSY
thedevils
Maniacle
NoLimitsOnLife
CHIpballer623
TMSballer
mars_14
Chadders
blueminishooter
Halohasmadhops
NorthForkPB
Talucci
The people that cool:
-Sgt Moose
-Brokeballr14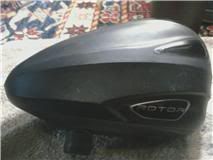 Edited by Rawrr, 25 December 2010 - 07:28 PM.