Sold
Marker: Threshold
Condition: 7/10
Color: Blue/Silver
Upgrades: Updated Reg seat
Known Problems: Finicky Reg
Asking Price: $275 OBO
Shipping Options: USPS Priority w/Delivery Conformation
Trades of interest: Looking for Autococker SR or T8.1 or T8 w/ FS. Possibles: a TPX package, T9.1, mech markers. Offer up! Must come with cash unless super sexy or in my favor. Unlikely ill add for anything. Offer up. No Smart parts, Protos, or spyders.
Location of item: Winona, MN
What is Included: Threshold, case, manual, blank warranty card, stock barrel, o-ring monkey rebuild kit.
If i like the offer enough, ill through in some Hater sauce, and maybe even send you the barrel sock when i get back home.
I have been the 2nd and forth owner of this marker. First owner used it as a backup for a CXPL season, put about a case through it. Then i bought it, put about 1.5 cases through it until a friend unscrewed the reg to far and shredded an o-ring. Took a month to replace, then sold it to another friend. He sat on it and updated the reg seat, put only a case or so through it, and he traded it back to me. I am in need of funds to finish building my super Phantom, so it has to be sold. I was hoping to keep and upgrade this sexy marker, but its not meant to be.
This is a limited edition gun, i think about 40 of this color was made. The reg was back and forth with the previous owner, but i think i fixed it, but will need to be re-chronoed as of right now. Only marks are two scratches on reg that are pictured from a poor decision to use a pliers to get the reg off. Shoots nice, and ill put up a shooting video as soon as i get my new Prophecy.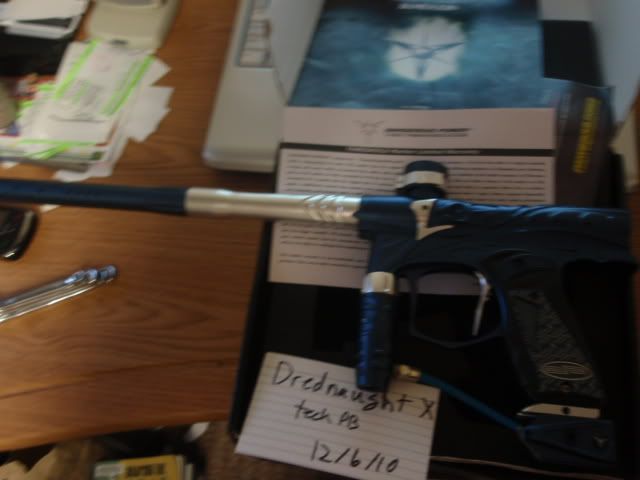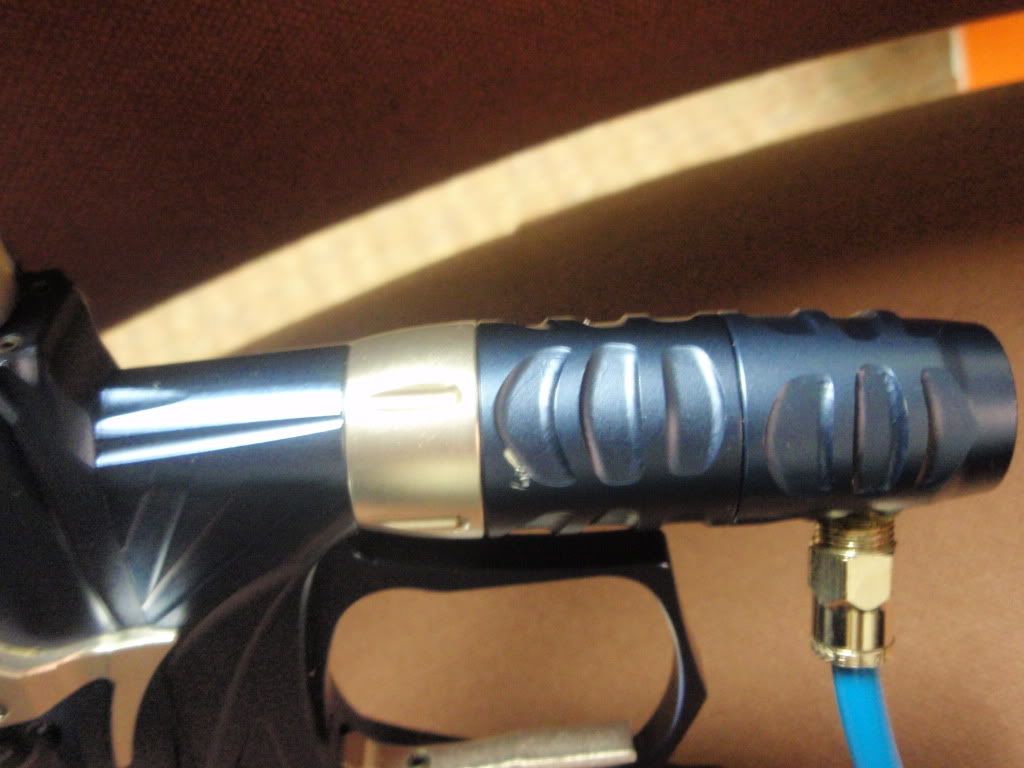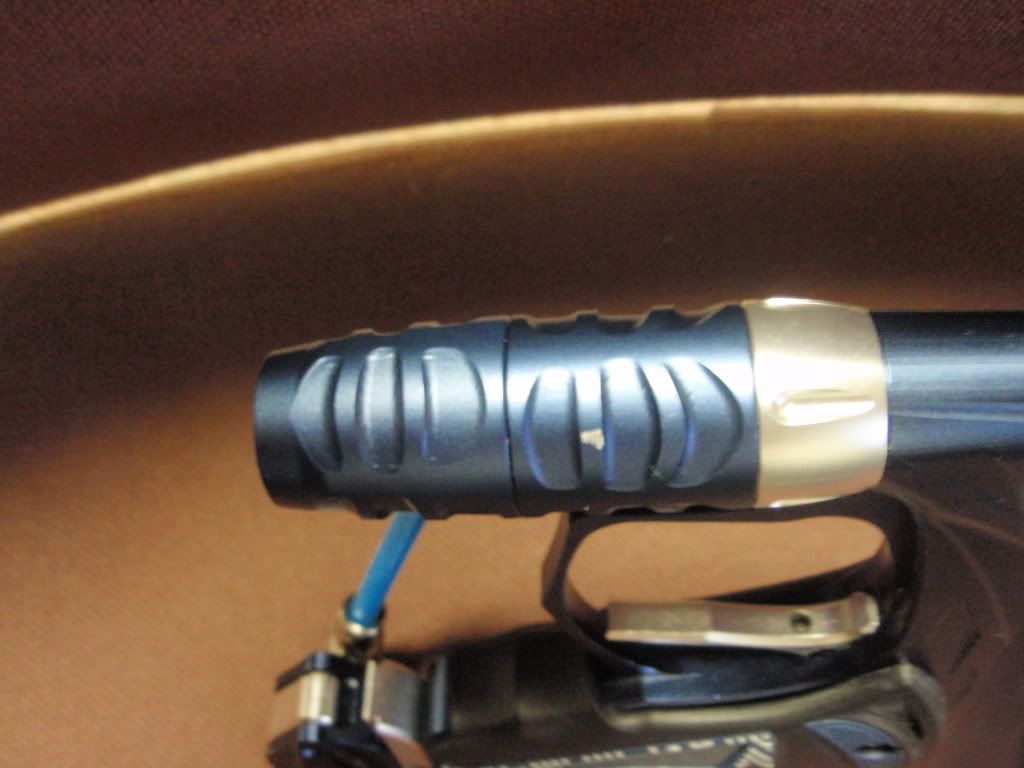 Shooting Vid!
http://www.youtube.com/watch?v=DKTOF2We3jM
Feel free to ask questions.
Edited by Drednaught X, 01 January 2011 - 12:00 AM.