I picked up this marker not to long ago with the intentions of shooting it this summer but do to my car accident on Sunday I now need some cash to fix my car asap.
NO TRADES UNLESS HIGHLY IN MY FAVOR.
Marker: Gen 3 Bob Long Dark Intimidator
Condition: 7/10
Color: Black/Red Fade
Upgrades: Virtue Board, Critical Dual Bearing Trigger, Clamping Feedneck, Function Adjustable Ramcap, Shocktech On/Off + Rail Combo, Wire and Hose Guard (Makes the trigger like butter)
Known Problems: Yellow Led on the Board Does Not Light Up But IS FULLY FUNCTIONAL Minus The Light(Virtue Will Fix It FOR FREE), The Feedneck Is JB Welded Into Place But IS NOT Bad Looking, I Have Not Aired Up The Marker But I Rebuilt It And It Should Be Good To Go After The Pressures Have Been Set Up.
Asking Price: 300 Shipped AND Paypal'd OBO (Anything less and shipping will be discussed)
Shipping Options: USPS Priotity
Trades of interest: Anything That Will Sell Quick That Is IN MY FAVOR
Location of item: Rhode Island
What is Included: 12" .689 Assasins Barrel.
Sold AS-IS (update 9:45 est 1/24/11 for reference)
PRICE DROP: 250 OBO Shipped and Paypal'd TAKES IT!
Please Help Me Out I Am In A Jam Here And The Quicker This Sells The Better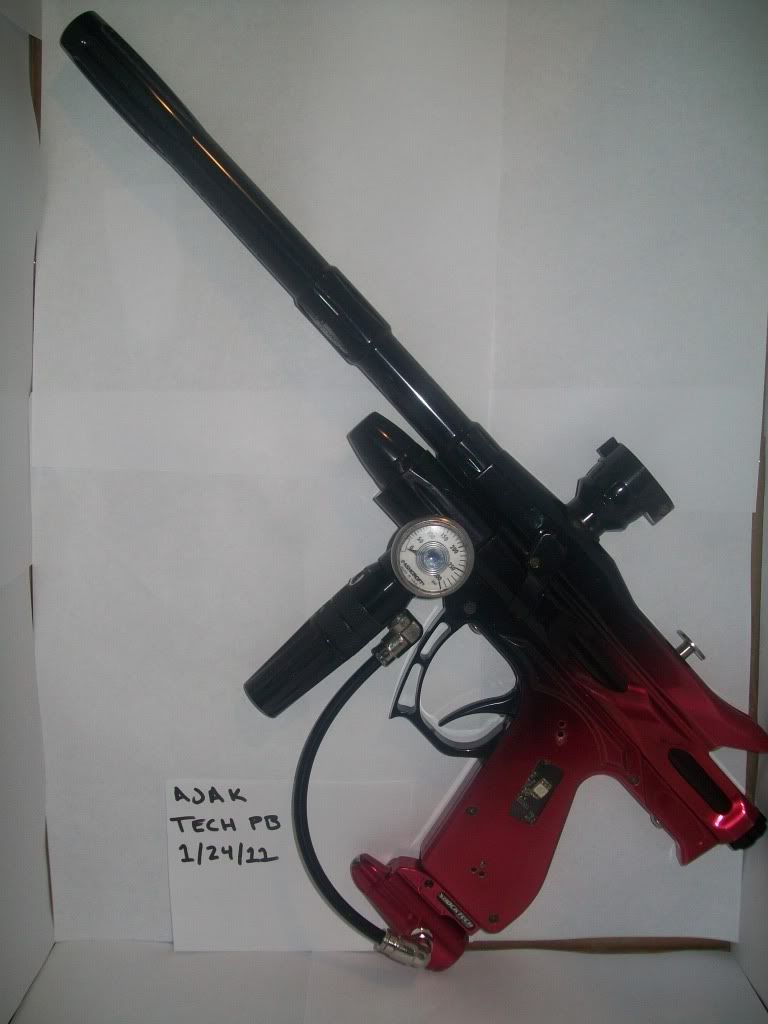 Edited by Ajak, 26 January 2011 - 05:07 PM.