i give you: kick testing!
http://www.youtube.com/watch?v=Ee5gEoAZ2lo
pictures of the setups will be up shortly as well.
We used a ninja 68/45, a prophecy with 1 pod of paint in it on the gun to simulate a standard setup. Each setup was weighed before testing. One of the tests below indicates that we used a 13/3k. That was to investigate weight's effect on the kick of the gun. We didn't use a hopper on that one - just hand loaded one ball at a time. All setups chronoed to 280-300 fps. The Accellerometer was taped to the gun directly above the frame on the side of the body. On the graphs positive indicates foback into the shooter, and negative is back towards the target.
long sotry short here is 5 shots from a stock ion:
same graph, just lines instead of points:
5 shots from a karni: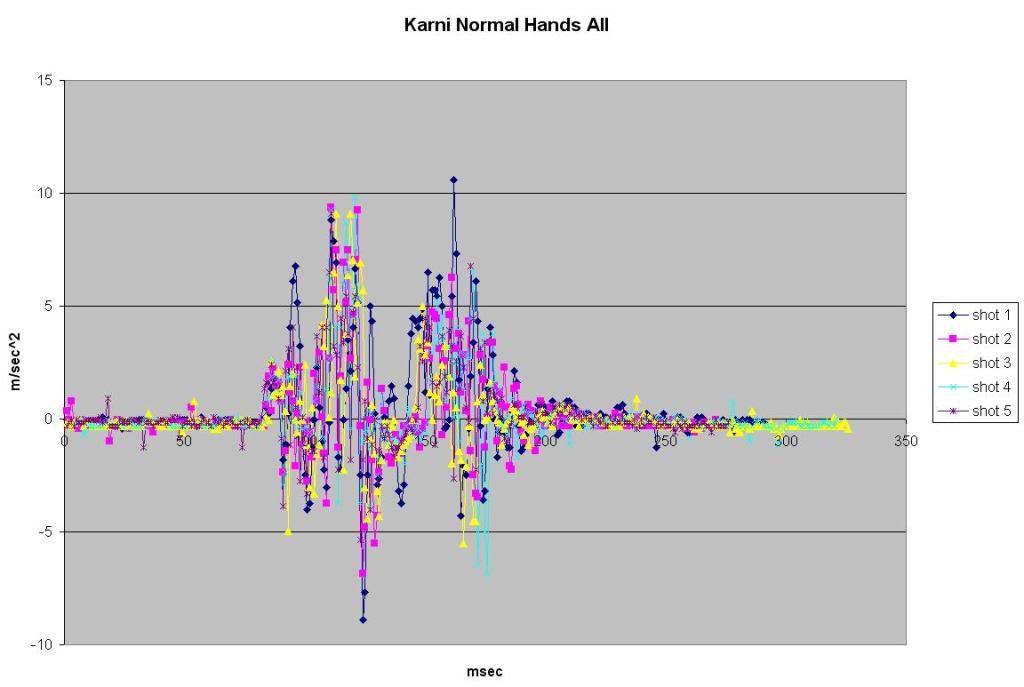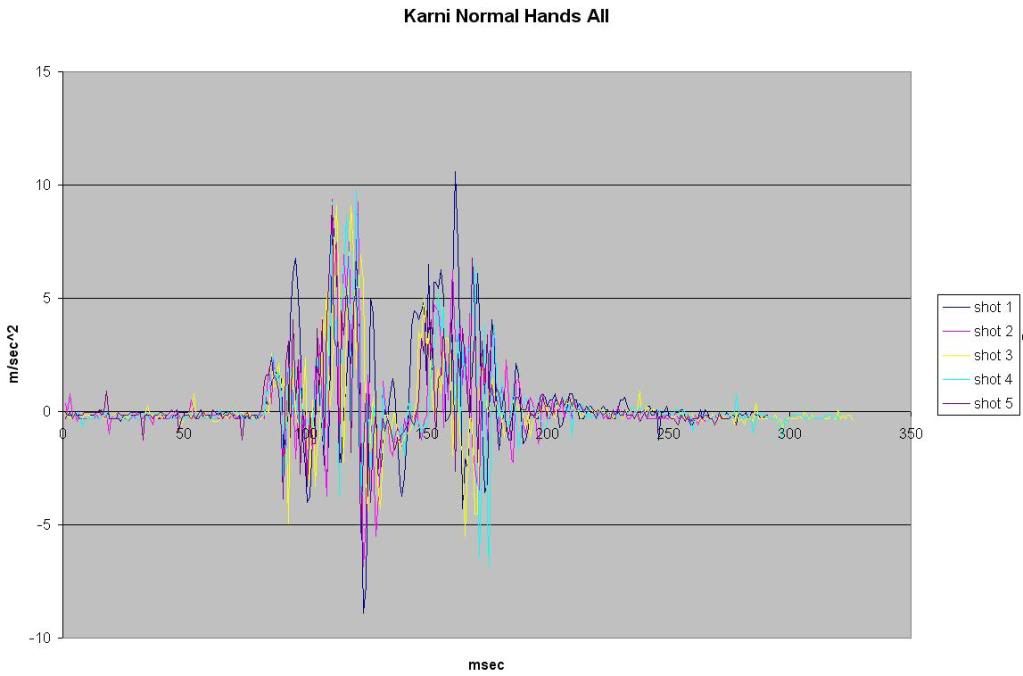 protege:
13/3 and no loader protege:
more data to come on grip's effect on kick. i have not have time to format that data yet.
MORE HIGH END GUNS: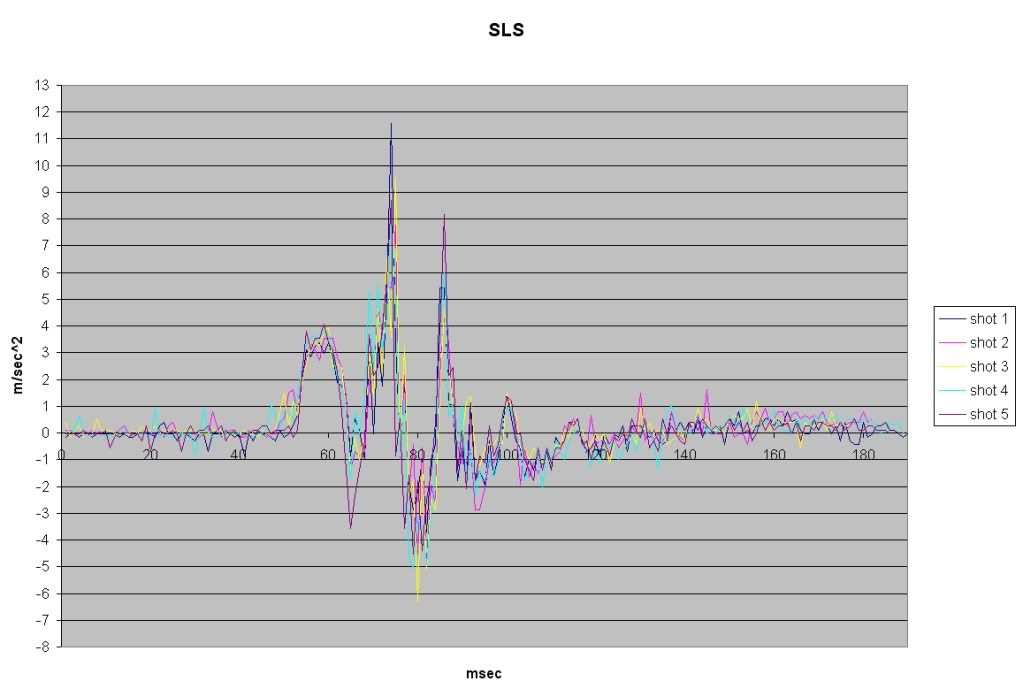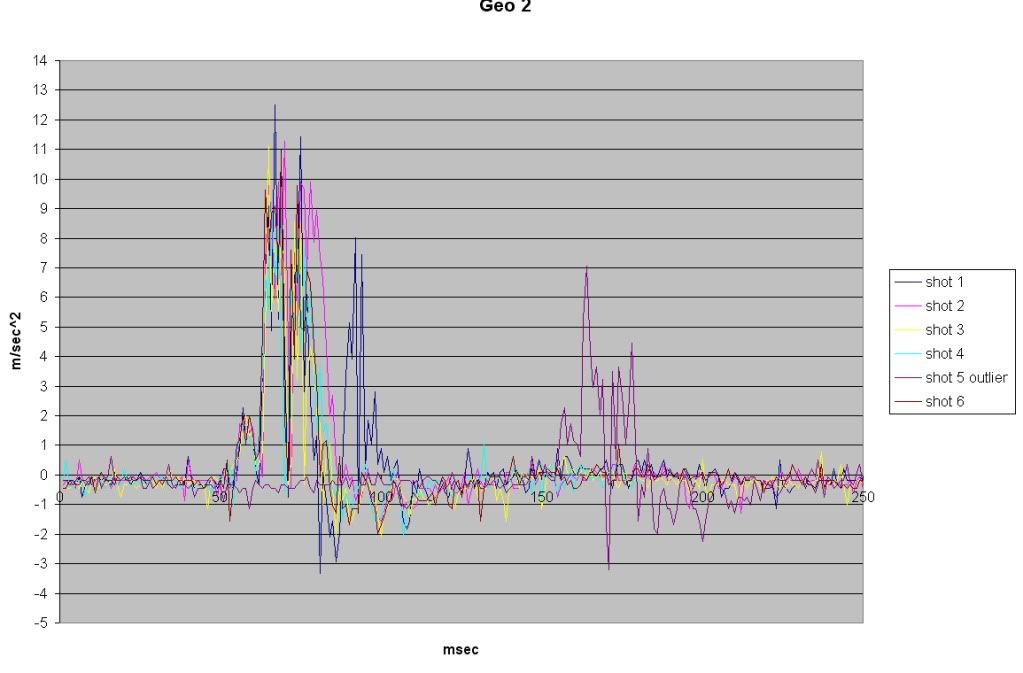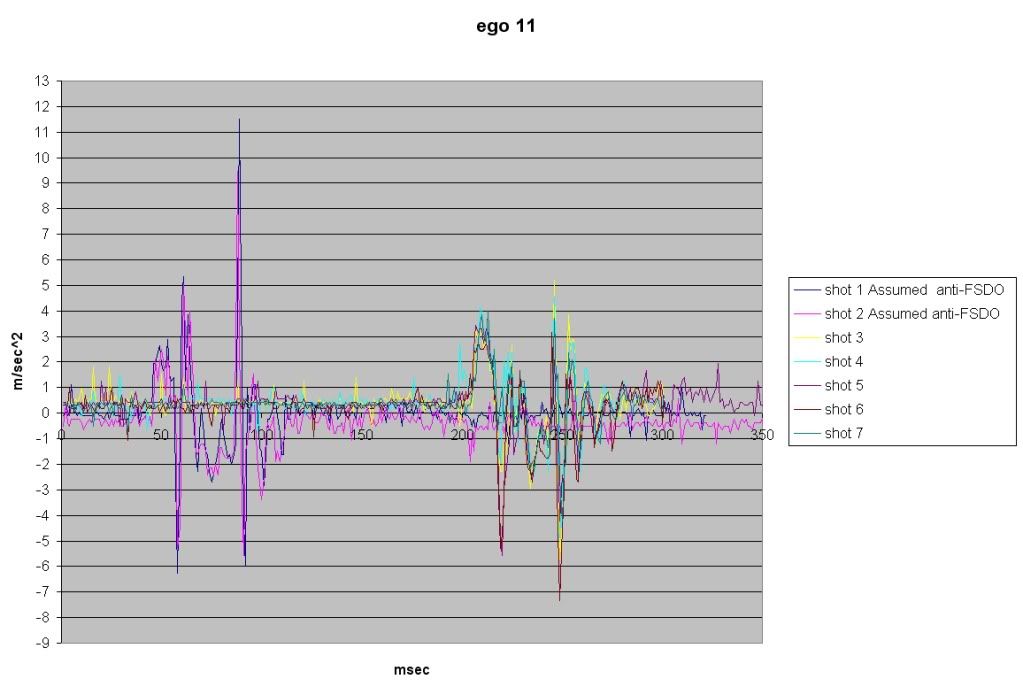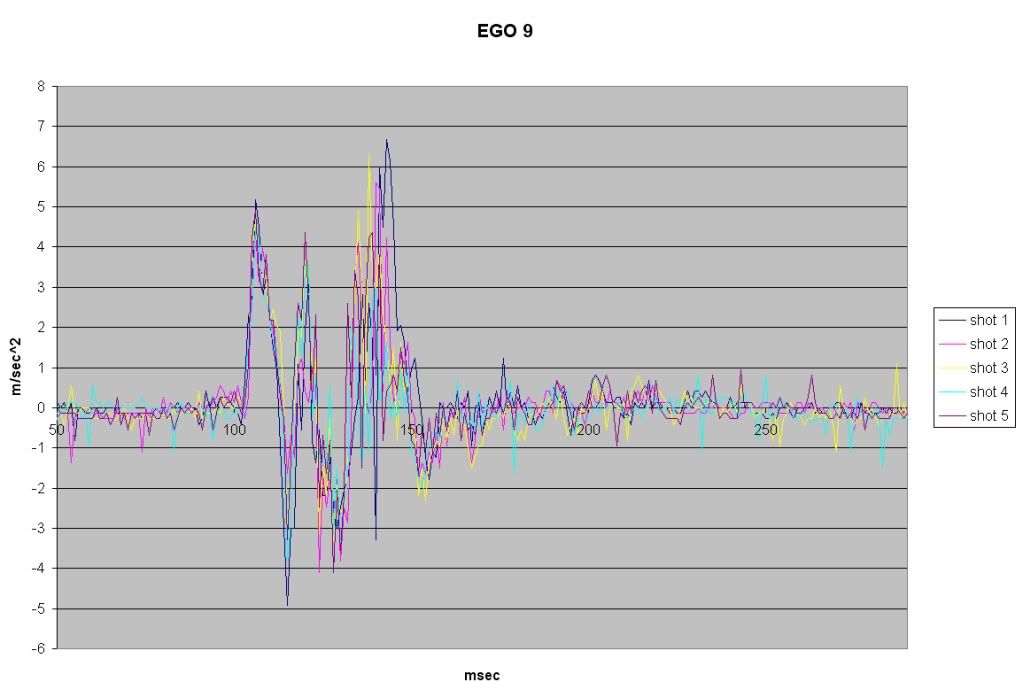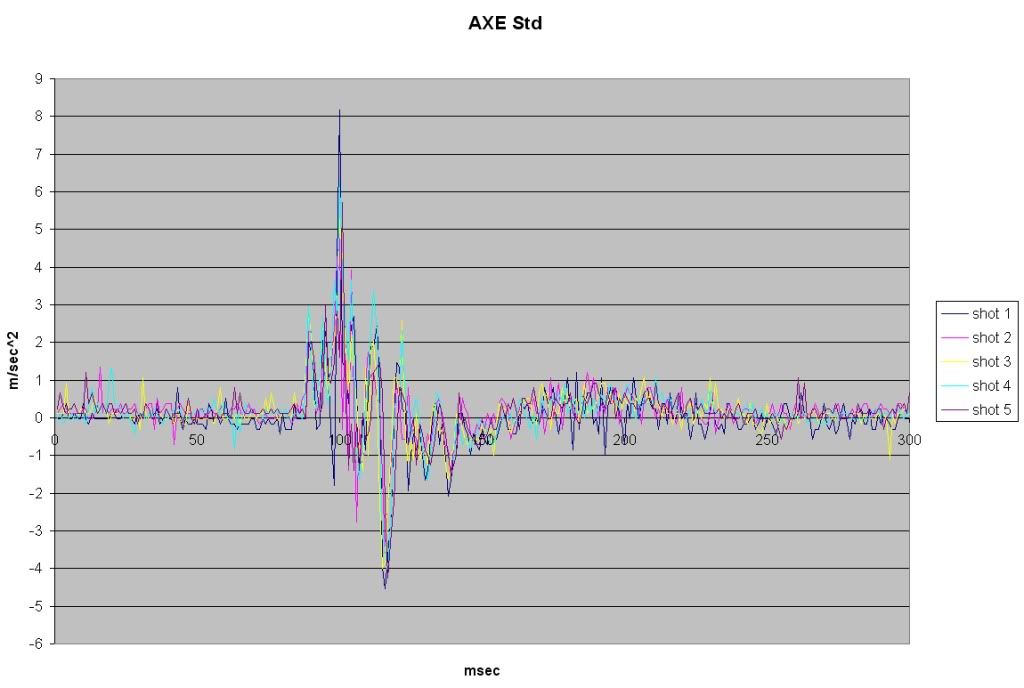 Edited by cockerpunk, 07 October 2011 - 01:50 PM.