Pair this with Shocker in sig and harness in gearbag and get all three for $165 shipped to the lower 48!
looking to get a smaller tank. This one is a full 12 inches including reg.
Im not 100% sure on the capacity because it doesn't say on it.
Never had Issues with performance, its just too long for me. (that's what she said)
Tank size
: 68/4500 I believe (to big to be 48 or 50, to small to be 88 or 90, but it is on the long side.)
Tank / Reg manufacturer:
System X with hyper flow reg
Reg HP or LP
: HP
Condition
: The tank is great condition, the top of the reg is slightly bent, (you'll see in pics) but it does not effect the performance. the o-ring still fits fine and it does not leak
Born date:
03/04
Re-test date:
was re-hrdoyed 3/11 so its good until 3/16
Area Stamps:
TC, DOT-E ALT
Known Problems:
very top on reg bent a bit. see pics
Asking Price:
$100 shipped OBO (lower 48, we can discuss cost of out of US shipping)
Shipping Options:
ups most likely
Trades of interest
: Cash is king, but feel free to offer
Location of item:
chelsea MI 48118
What is Included:
Tank and reg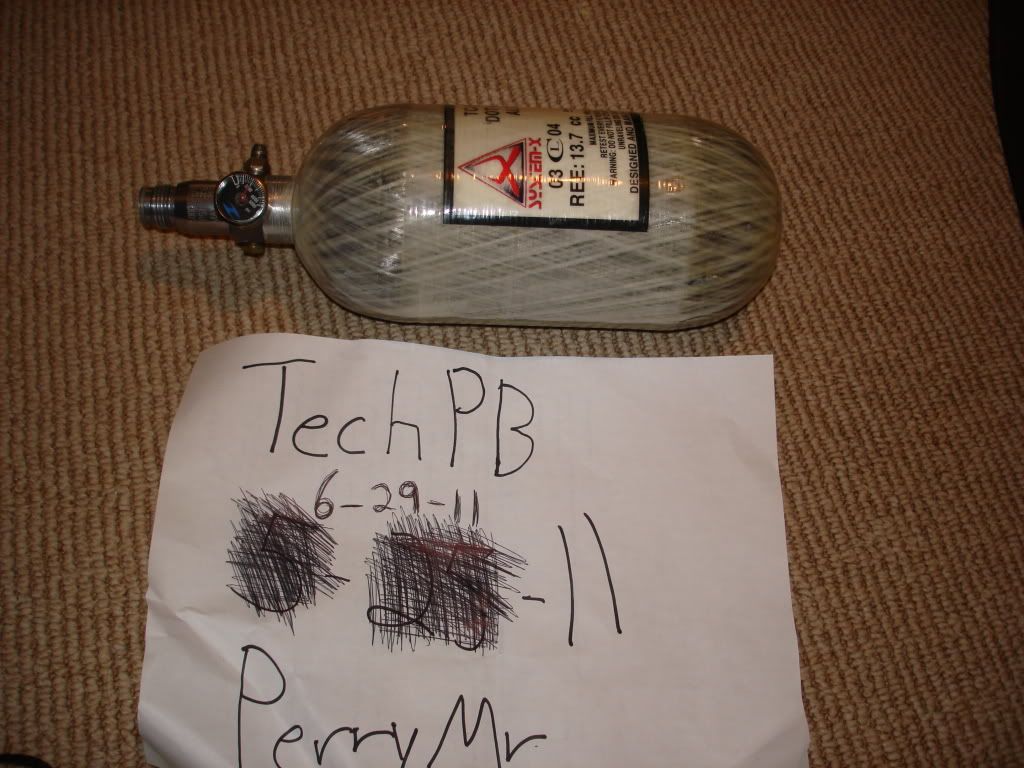 another pic of the bent spot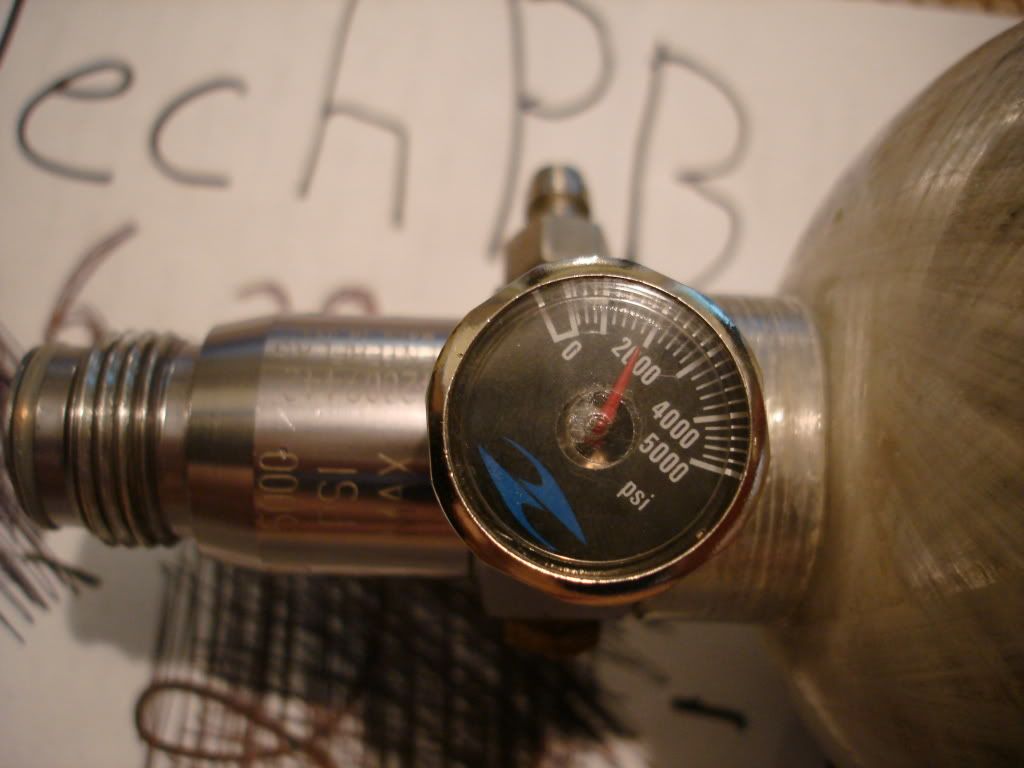 Edited by PerryMr, 05 July 2011 - 09:30 AM.