Marker: Macdev Clone VX
Condition: 8.5/10
Color: Titanium(grey)/dust black
Upgrades: none
Known Problems: none
Asking Price: 900$ gifted, or $930 including fees
Shipping Options: usps priority with tracking and insurance
Trades of interest: Texas Storm G6Rs with cash, offer up. NO low end guns!!
Location of item: Bay area, CA
What is Included: Gun, Barrel, Case, Spare parts bag (1 detent missing)
So im putting up my Clone VX that i just got in today. I shot about 1 pod in my backyard and it shoots amazing!. This is a TRUE Clone vx, not that vx'd bs. The gun looks great, only a few minor scratches. Im the type of person that doesn't like scratches on my guns, but the scratches on this gun doesn't bother me at all. This gun has a ton of cool features stock such as the gold bolt, laser eyes, and an oled board ( i believe its made by tadao). As of right now im just looking to sell, or maybe trade for something nice+plus some cash.
I believe this gun might be a 1 of 1, or custom/part swapped because I don't see this color combo on Macdev's website. Here you can look and see for your self
http://macdev.net/st....php?cPath=1_38
Here are some pics.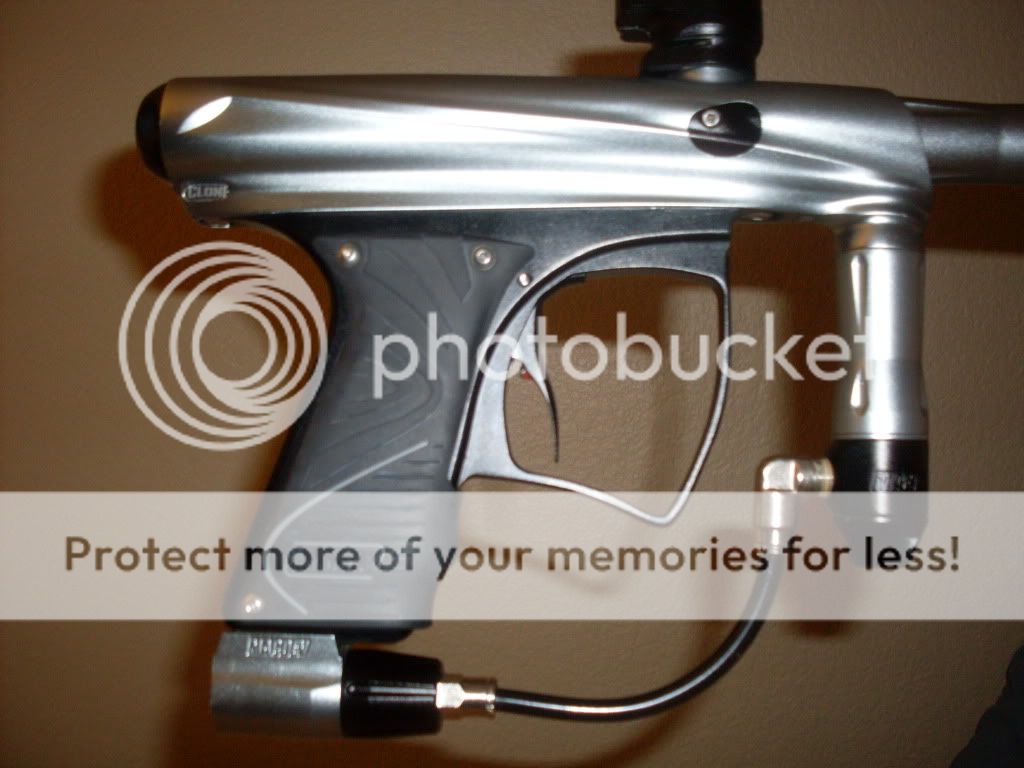 Here is the worst mark on the gun:
Edited by alex5947, 21 July 2011 - 02:52 AM.