whats up guys, today i'm putting my vibe up for sale. i love this little shooter but i wanna see what i can get for it. this is my primary/only marker so odds are straight cash deals will only be accepted if they're highly in my favor.
Marker: Smart Parts Vibe
Condition: 9/10
Color: black and red
Upgrades: cp on off asa, virtue contract killer grips, macroline kit, black heart board, 14in SP progressive barrel, eNVy body from GOG
Known Problems: asa is filed around one of the screw holes to make it fit the screws i had. this is a minor flaw because if you never looked for it you'd never find it. doesn't effect performance whatsoever, jewel missing on barrel
Asking Price: since i'm looking for trades, $300
Shipping Options: Flat Rate, if you want something different we'll talk post payment
Trades of interest:
T9.1

and phenoms

Location of item: lancaster, NY
What is Included: everything listed, lube, maybe printout instructions for the board
Additional Notes:
Things i do not want: Minis, "sig+cash", anything higher-end than this, spyders, tippmanns, hoppers, masks, laptops, SLGs
the body was purchased from GOG, that is why it does not look completely like an eNVy
I am giving you a working marker, this thing has been painstakingly cleanedm the reg and the body. the eyes work along with the rest of the gun. I will entertain all trades as long as it is not one of the things i mentioned above, those will be considered a free up or will be ignored.
I really want a T9.1 and i think this great marker with all the upgrades is a more than fair deal but i may be able to push and pull some.
And now; the pictures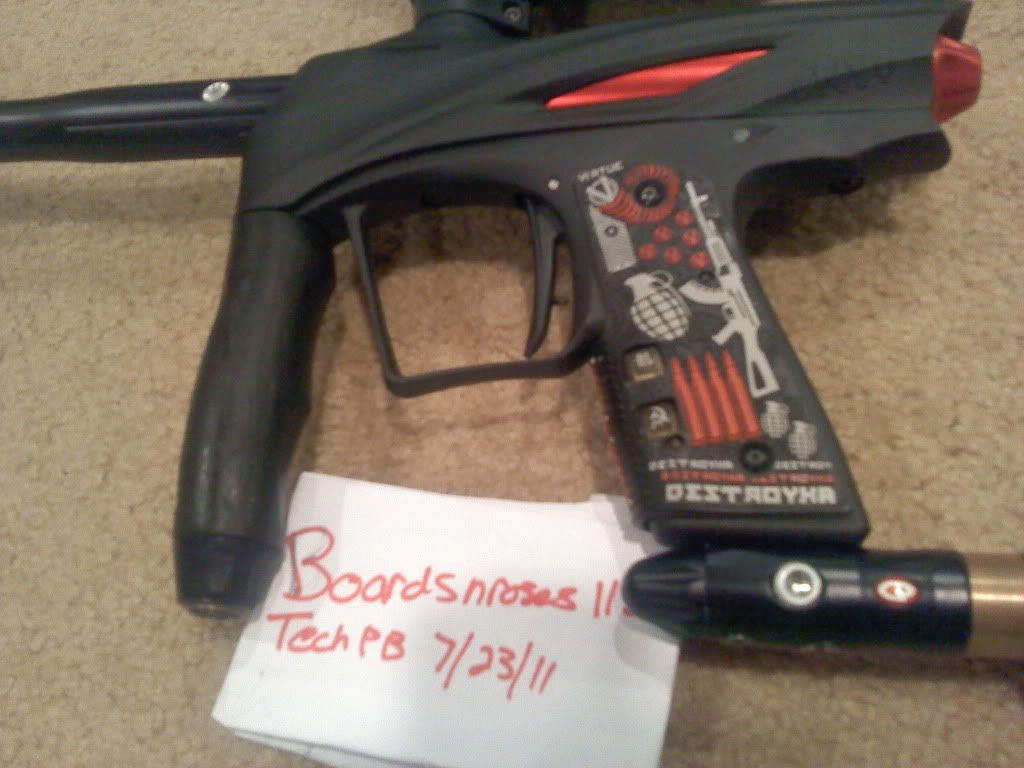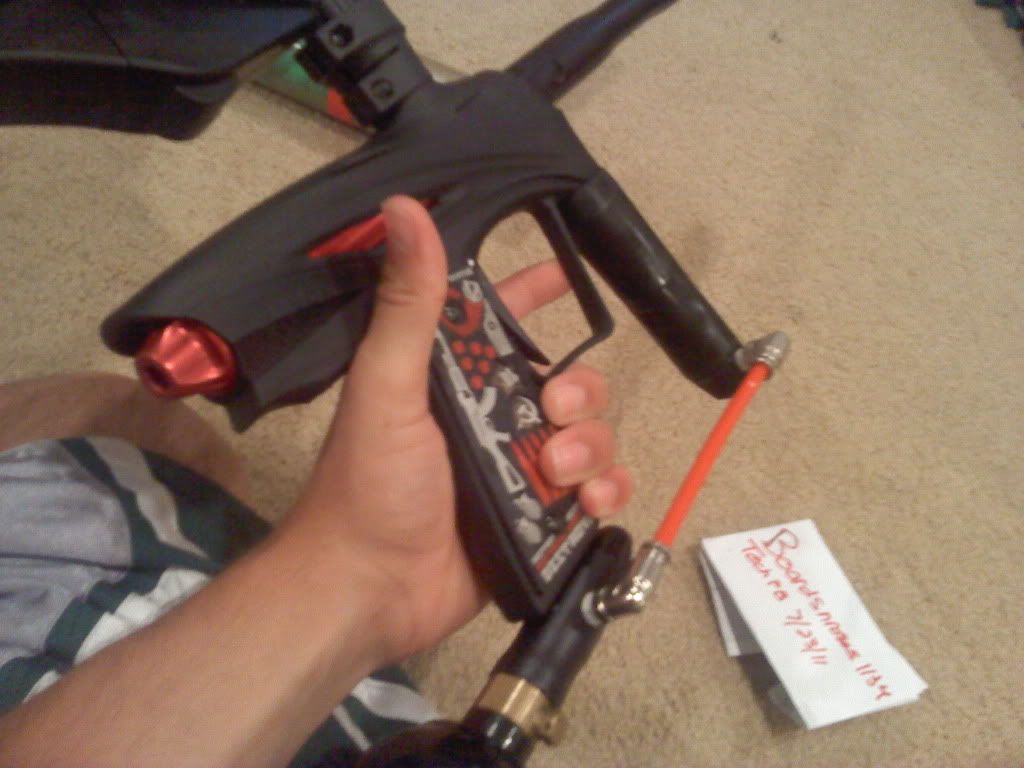 if the asa with the modification is not desired i can put an XSV rail mount on for no extra fee, i will post pictures as per request.
Edited by boardsnroses1134, 01 September 2011 - 09:53 PM.