-pro owned by former Dynasty Player Angel Fergoza - gun shoots great and isn't beat up
Marker: DLX luxe
Condition: 8/10 - normal wear and tear, with two small scratches on the right side
Color: Dust Blue/ Gloss black parts
Upgrades: VP trigger/pooty powercore.
PARTED THE POWERCORE WILL COME WITH STOCK BOLT buyer never paid...back in the package.
Known Problems: zero
Asking Price: 725 shipped/paypalled.
Shipping Options: USPS priority with insurance
Trades of interest: ego9 + $275 or a shocker + 500
Location of item: Grand Forks, ND
What is Included: Gun, two piece freak w/ AA front with a .689 insert, case, stock trigger, and VP trigger, car charger, extra battery, wall charger, red asa/rail, dlx luxe barrel sock.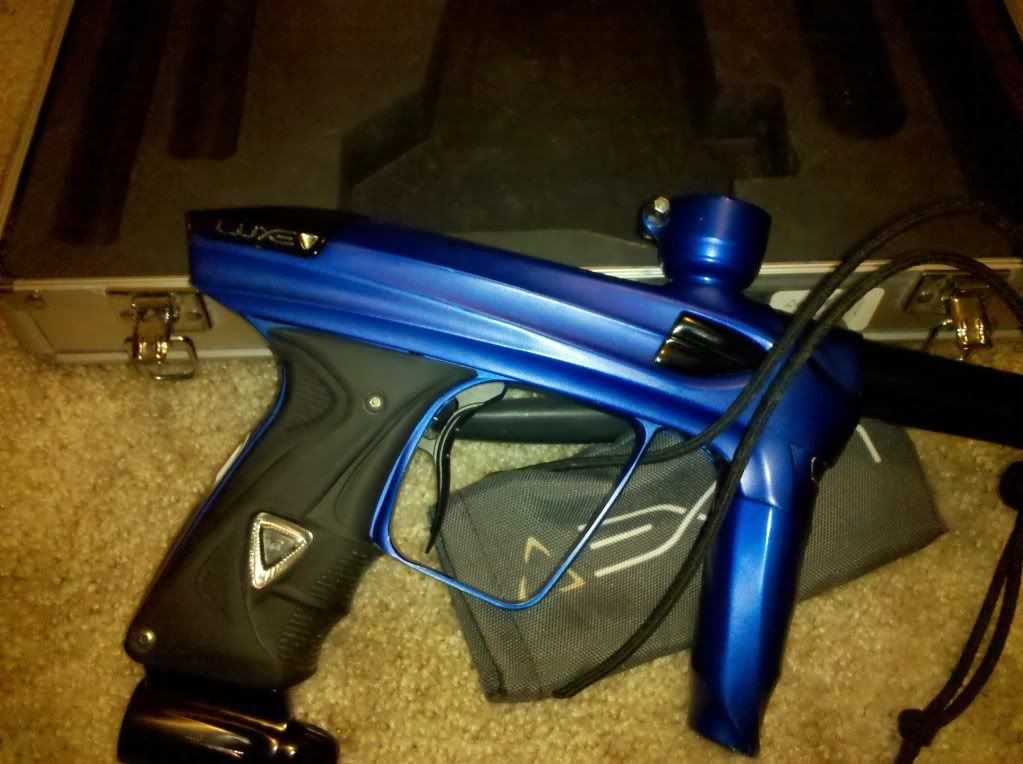 Edited by AceComets, 25 November 2011 - 12:00 AM.