Marker: Etek 3 LT
Condition: Marker: 8/10 Barrel: 6/10
Color: Midnight black
Upgrades: None.
Known Problems: Barrel is scratched up. Nothing that affects proformance. Marker has some breach wear(couldnt get a picture) And one tiny scratch right below bolt slot. Grip screw is a little messed up(grip can still come off easily)
Asking Price: $375. $350
Shipping Options: What ever you pay for, Or what ever I want.
Trades of interest: Very picky. Must be what I want. Feel free to offer though.
-Invert Mini,

Empire relay on/off asa, + a little cash/pay my shipping. Maybe you could add a proflex/I4's.
-Empire Axe. Straight, maybe I could add.
-Macdev Droid. I could add.

Location of item: South Jersey (08053)
What is Included: Marker, Barrel, Case(very scratched), x2 gun oil(one is almost out), barrel sock, manual, Aleen keys(missing two smallest ones), spare parts/oring bag).

This gun was bought from a friend, all beat up like this. I'm not sure how he did this, but I used it last weekend, and it was great. No breaks, No problems. Worked wonderful.
The only reason I'm getting rid of it, is I'm a fan of spoolies. So, the only trades I will consider are spoolies. I'm willing to downgrade, and I have about $50 to add if you have something worth more you'd like to trade for.
Pictures!
More pictures-
http://s1221.photobu...bile%20Uploads/
(13 more pictures here!)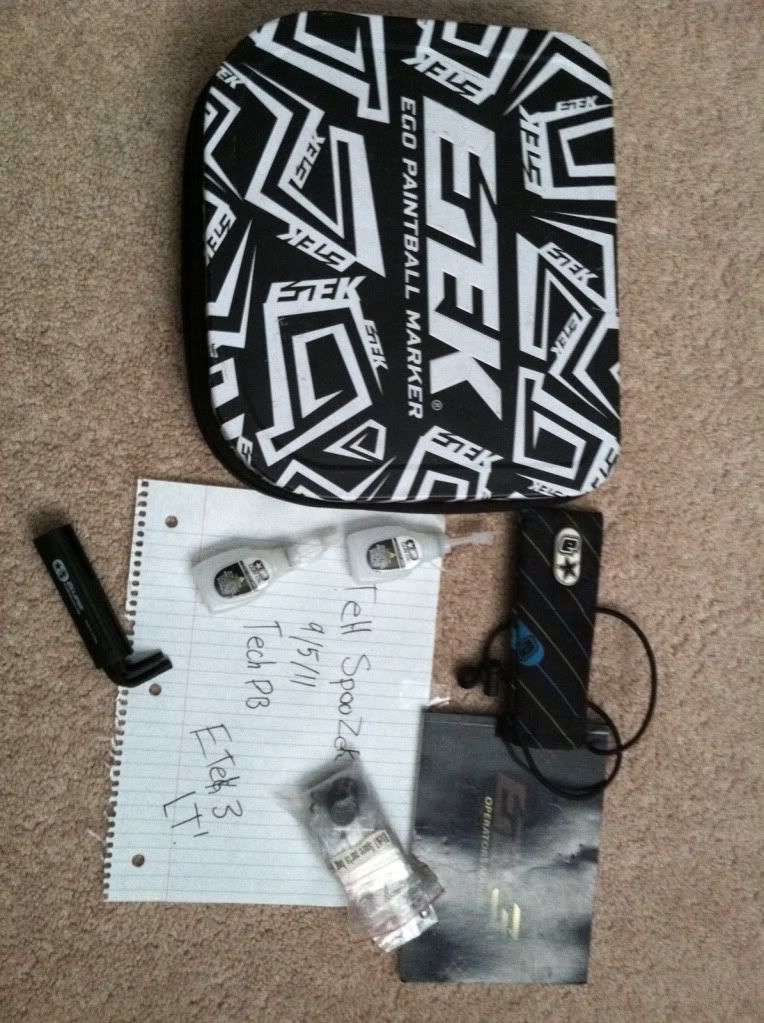 Edited by TeH SpooZeR, 12 October 2011 - 01:53 PM.