I recently decided that i should take a shot at an oppertunity i had to make shirts, and i started with these. So you (or a specific girl) may wonder why would it be great to date someone who plays paintball...
Item: 10 Reasons shirts
Size: ALL
Condition: Made to Order (new)
Problems: none... its clothes...
What is Included: The shirt
Payment Options: Paypal
Shipping: $5 to 48 us states, and $10 for Canada ($12 if ordering a hoodie cause they are bigger)
Item Location: Cleveland, Ohio
Price:
1.)
$15
= just the ten reasons on the front
2.)
$20
= with a name (or short phrase) and a number of your choice
3.)
$25
= everything above accept with the splatters down the side
4.)
$30
= hoodie with just the 10 reasons
5.)
$35
= Hoodie with a name (or short phrase) and a number of your choice
Shipping will be determined by where the person lives. (usually around $4-5)
Trades:
Some small paintball stuff

If you would like one of these shirts the please list:
Option:
Name/Number: (ex) smith, 41
Zip code/State: (or you can pm it to me)
Size: (Small-XXL, we can order bigger if you need no extra charge)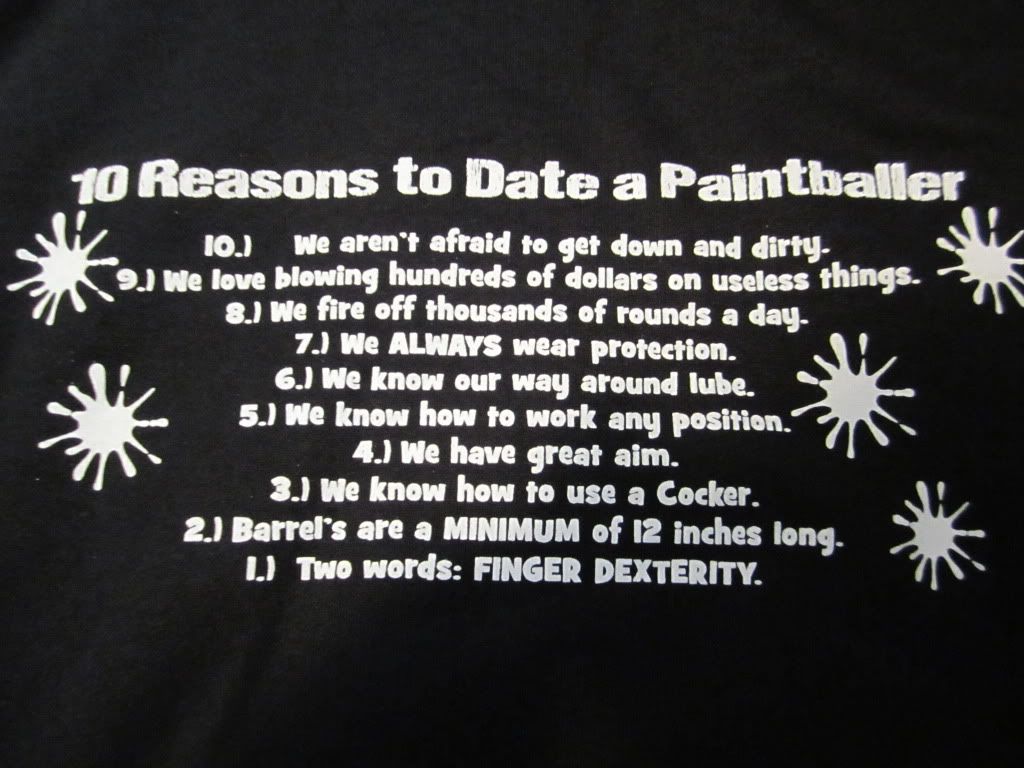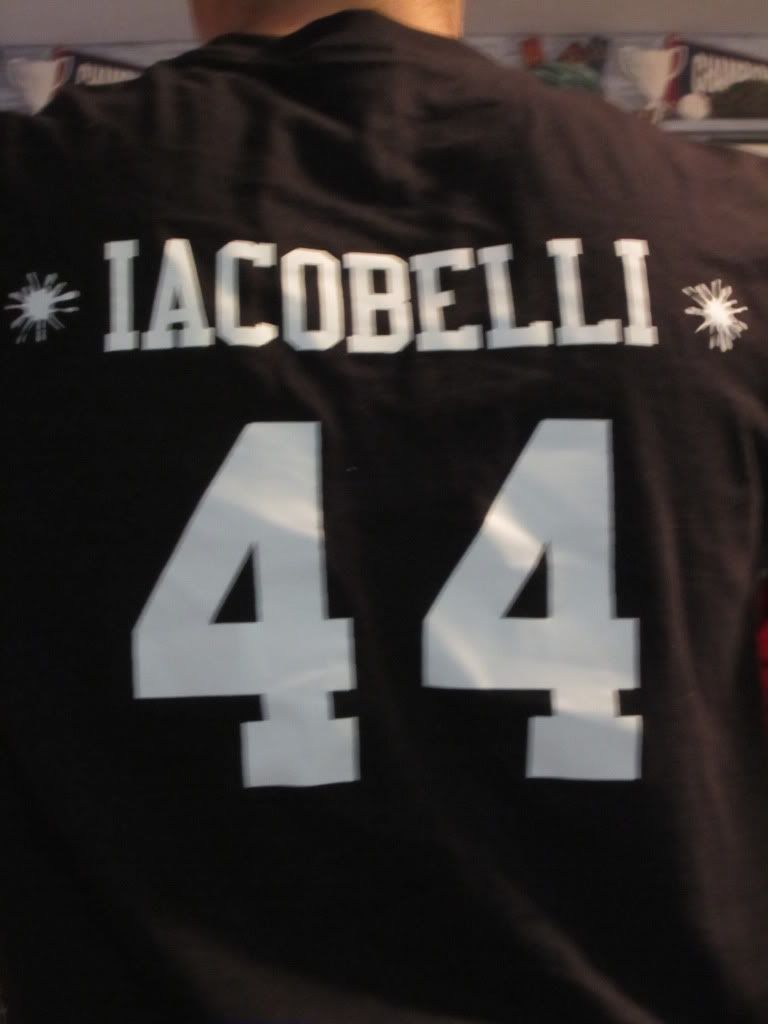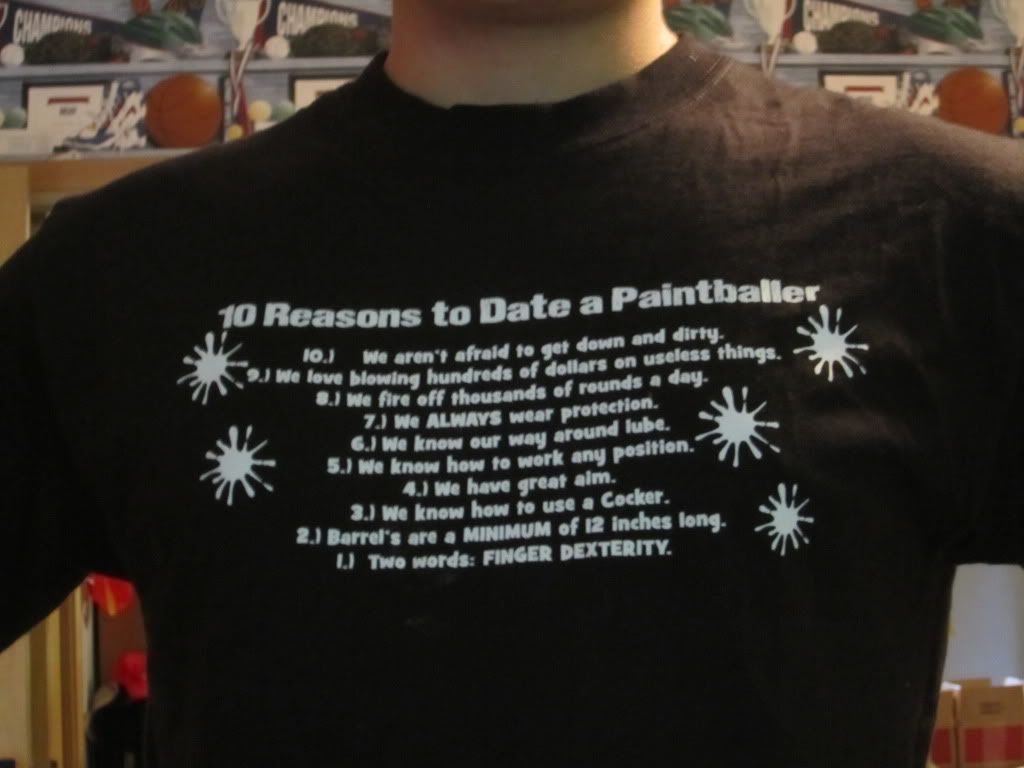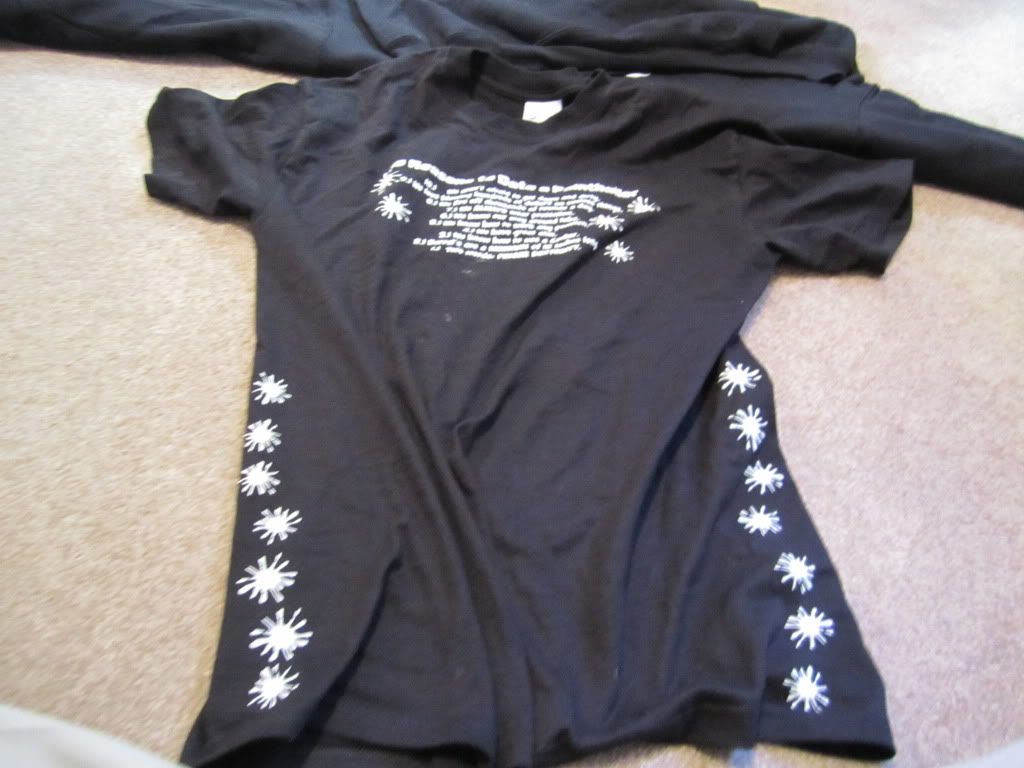 The text on the hoodie looks small because its on a 2XL hoodie, also its a 50/50 10oz hoodie, it will keep you warm, it wont shrink, and it is flexible.
these are brand new made to order, im not very good at taking pictures, and used the first one (mine) as a demo
Thanks, and please consider buying one, the pictures are not that good, but when i get better ill update them, and everything is made to order
Edited by nowan4ever, 18 October 2011 - 08:06 PM.