Hello,
Today I have decided to sell my pride and joy as work, school, and family obligations have barred me from playing paintball for nearly 5 years now. This pump has treated me well and needs a good home!
*price edited on 11/9/11
2K4 Prostock Autococker(ready to accept eyes)
Condition: 9/10
Upgrades:
CP regulator
CP Rail CP on off
CCM pump kit
CCM cocking pin
WGP Delrin Bolt
E1 Eblade
Samurai Trigger
Full Freak Kit
Known Problems: none
Asking Price:$200(shipping included)
Shipping Options: USPS flat rate box(no tracking) or UPS Ground(add $15; tracking included)
Trades of interest: No trades please! I am looking to quit paintball completely as I no longer have enough time or money to play.
What is Included: Everything In Picture; except My Marshall amp
Payment options: Postal money orders please
I'll try and have a video of this marker shooting on Thursday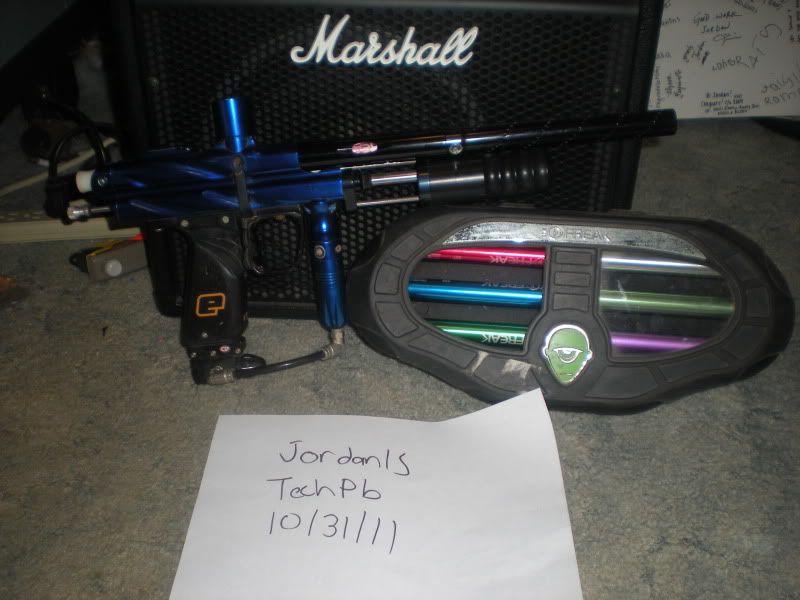 Edited by Jordan1s, 10 November 2011 - 12:39 AM.