SOLD Locally. (local sale scheduled for Friday, 11/18.)
Up for sale is my backup pump. This is a backup because I got CCM S6.5... otherwise it's an amazing pump. Reg has been sweet spotted, quiet and does not fart. I'm selling this to start saving up for next season's gear.
Marker: Check-It V2 Mini Sniper
Condition: 9/10
Color: Blue-Black Fade
Upgrades: CCM 86 Frame, CCM on/off ASA, Lurker .678 barrel, Maddman spring kit.
Known Problems:
the fact that it's not in your hands yet.
Asking Price: $355 OBO (Shipped)
Shipping Options: usually USPS but I'm open to other shipping companies.
Trades of interest: mainly looking for cash, but offer up.
Location of item: Placentia, California
What is Included: see upgrades.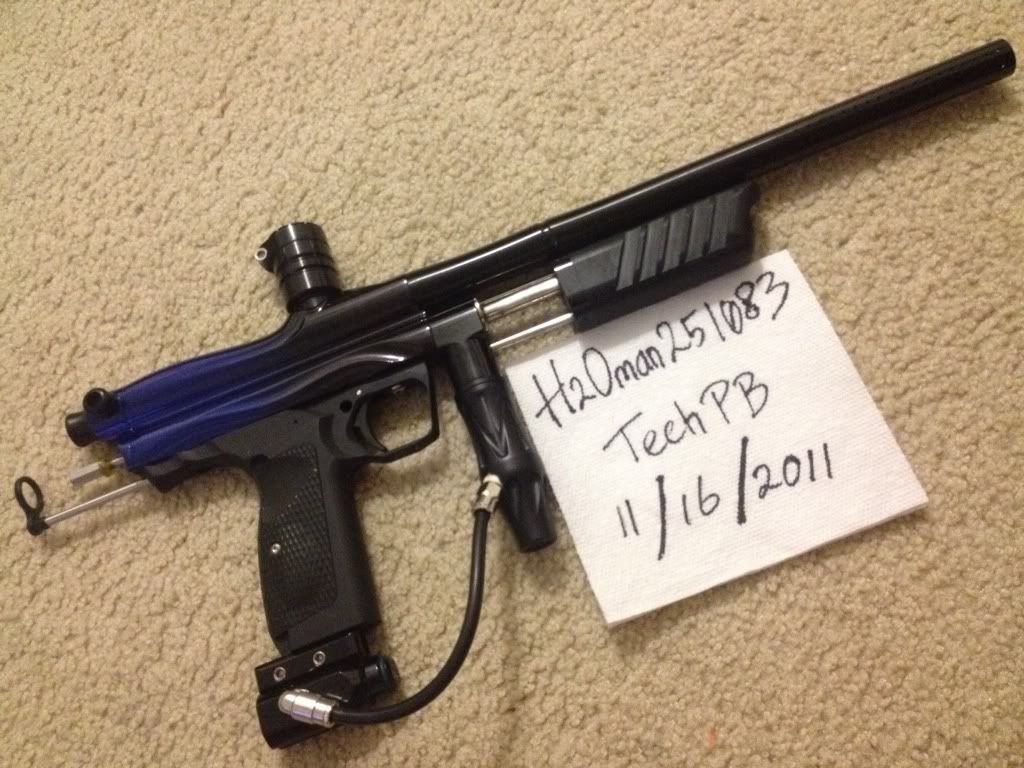 Additional pictures:
body blemish:
Edited by H2Oman251083, 19 November 2011 - 02:39 AM.