Alright guys looking to downgrade a bit, get some 2-4-1's as I've got my impulse and a G6R coming in a month or two (hopefully)

Offer me anything, looking more in the mech/pump spectrum as indoor paintball is expensive.
Marker: Bob Long 2006 Infamous itimidator
Condition: 6.5?/10 cosmetically 10/10 performance
Color: 1 of 1 yellow, blue with silver and black accents
Upgrades: here we go... Cp trigger, CP 2 piece .682 annoed tip to match, Bob long Cam drive (not annoed to match), BL 360 reg, trinity feedneck, newer style rocket cap, CP on/off (pictured on marq) Frenzy board
Known Problems: wear on most of the gun. It is also a 06 gun and has been put through it's paces. This gun is meant to be played with not hanged up in a closet. Also the board has a broken screen although you can still see what mode you are in and what parameters you are changing.
(i will make a guide for you before I ship the gun out.
Asking Price: 350 OBO
Shipping Options: Canada post or whatever you want (you're paying for half of it)
Trades of interest: shoot, I'm up for most paintball trades
Location of item: Toronto, Canada
What is Included: Gun, grease, some orings, kisses and hugs, a hat and some stickers.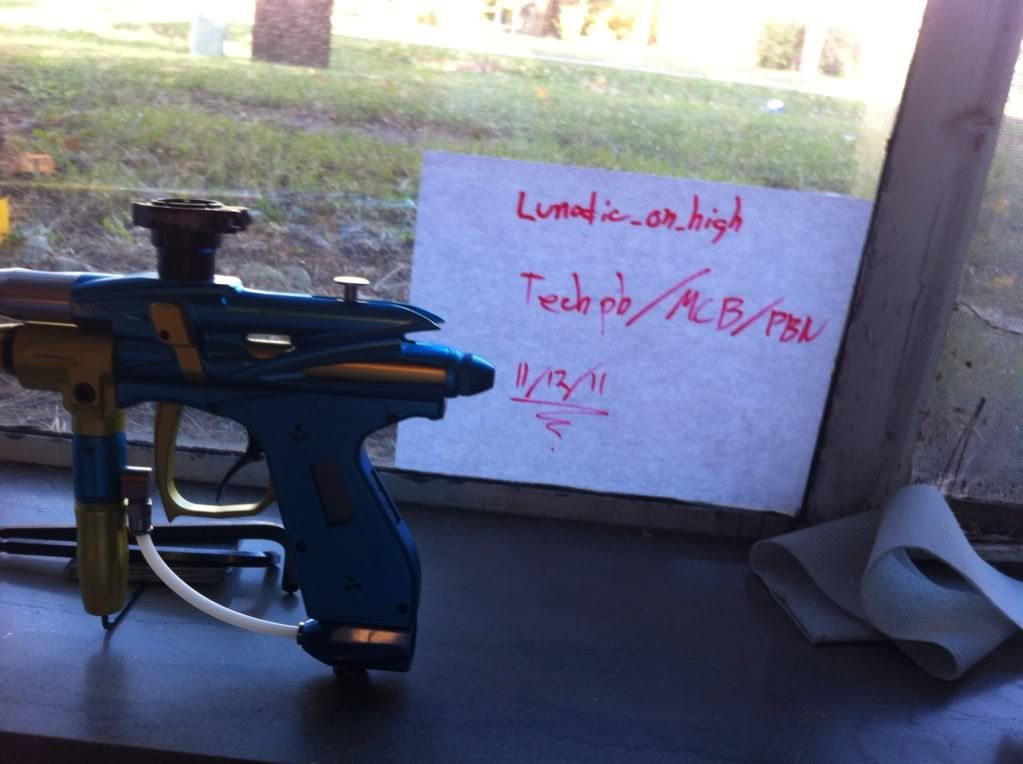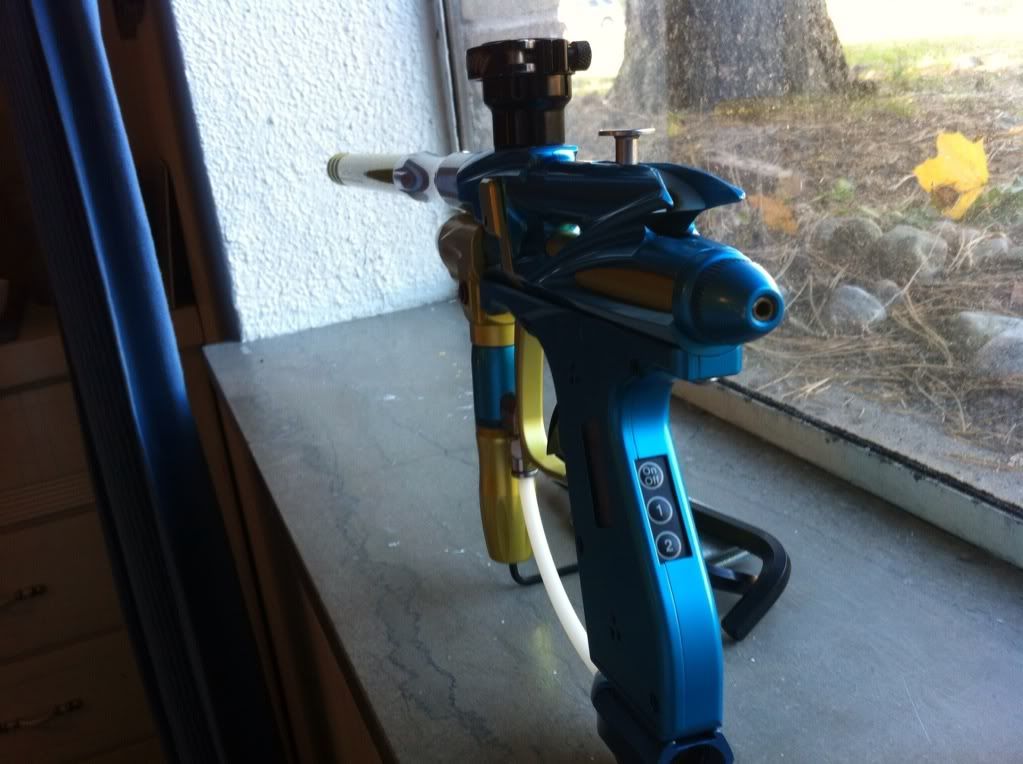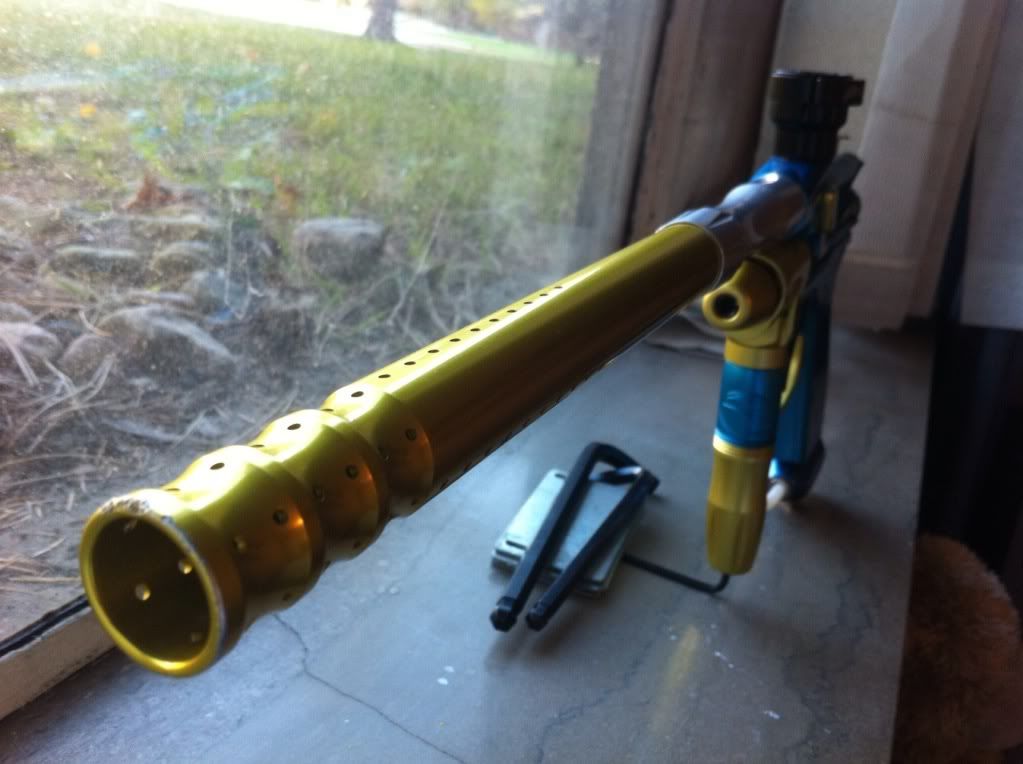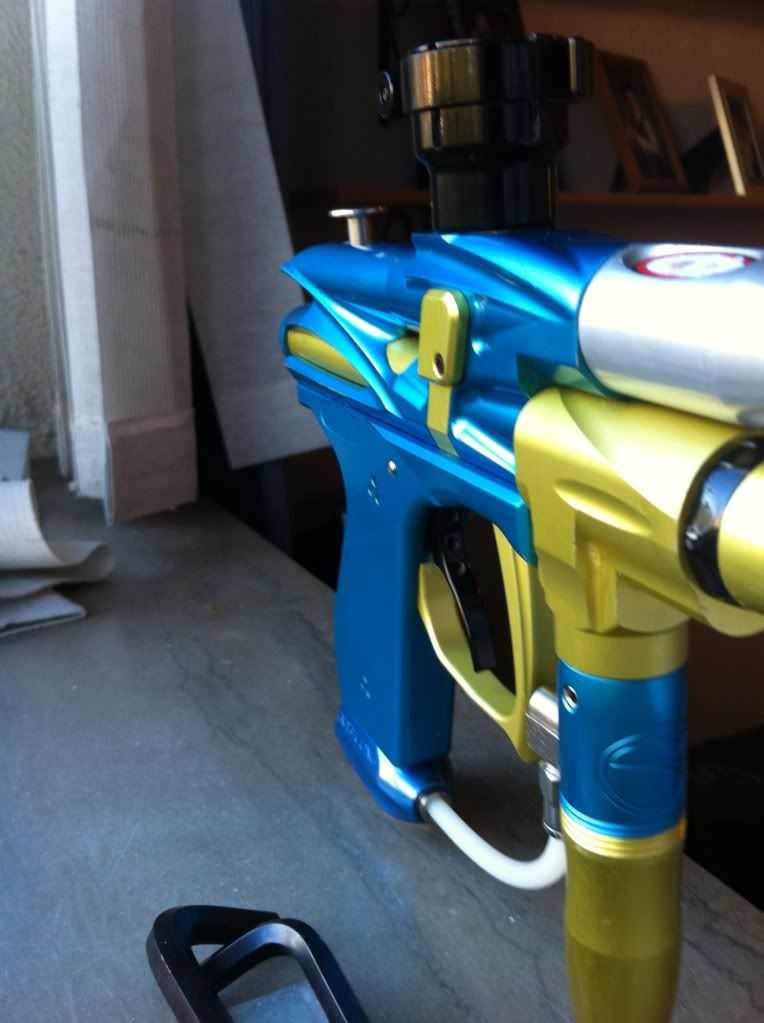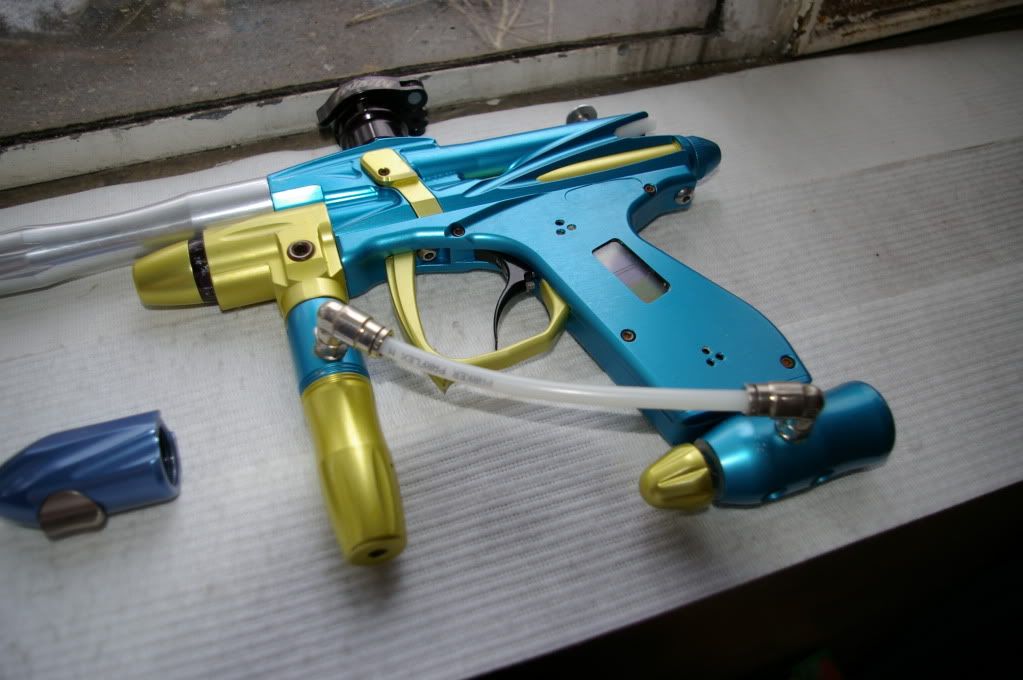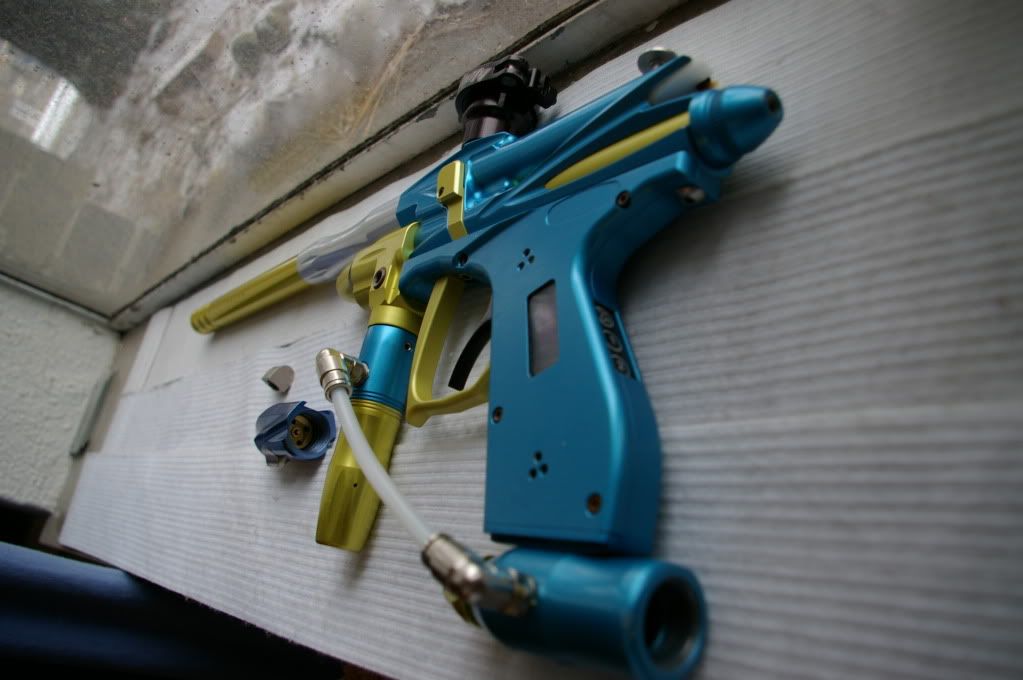 Edited by Lunatic_on_high, 30 December 2011 - 11:32 PM.