SOLD TO DRAGONRAIN!!!!! Mods please take down

I am gathering too many markers and (i pretty much just used this as a backup anyway) so i decided to try and sell this one. It's also up on Craiglist for my local area.
Marker: Spyder MR 2
Condition: 8/10 Very small scratches but shoots great.
Color: Black
Upgrades: Clamping feedneck
Known Problems: None
Asking Price:
80 or best offer
Price Drop! $ 70 or best offer!!!
Shipping Options: UPS USPS
Trades of Interest: Thermal Lens masks, Any sort of paintball pistol, Pump Guns specifically autococker or sniper style, 4500 psi air tanks, Tournament level pants, ect. open for offers
Location of Item: Blacksburg, Virginia
What is Included: All stock parts of marker, upgraded clamping feedneck, allen keys required for maintenance, 200 round gravity hopper (optional)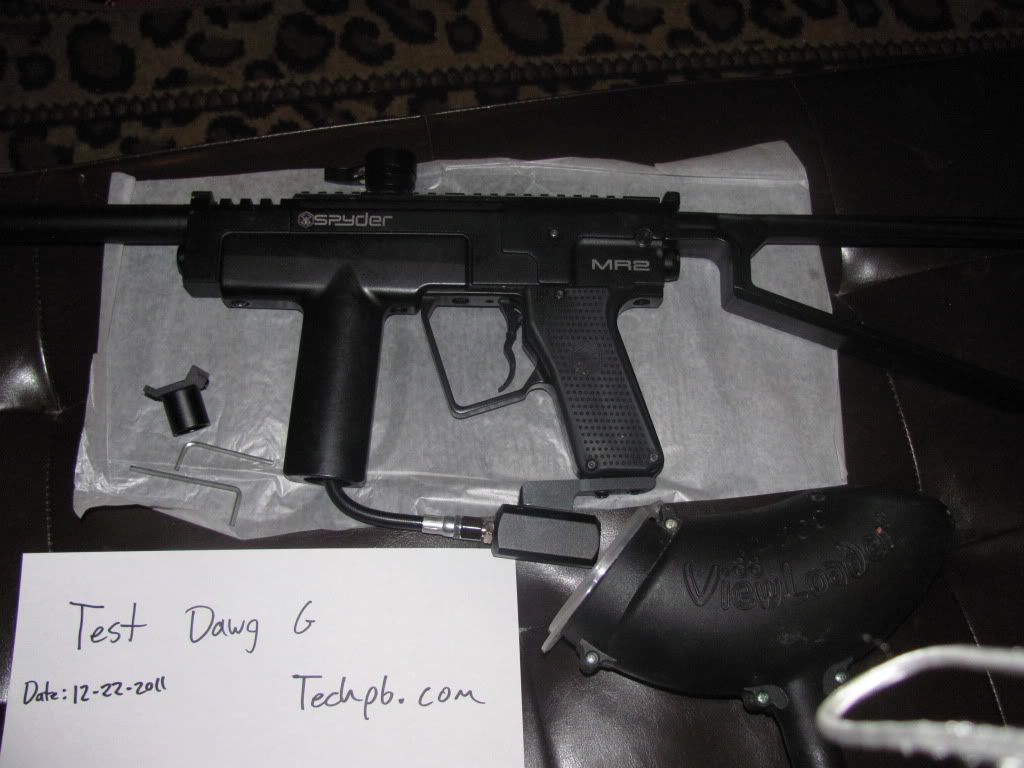 Edited by Test Dawg G, 06 February 2012 - 06:37 PM.