Hey guys, I'm selling my
Bob
Long
G6R, it's black with red parts.
It will not come with the barrel or the chronograph card
(My G6R was sent straight from the factory and they didn't include the card), but everything else that it would come with new. The gun is coming bone stock, with the dust resistant bolt and 2C eyes.
This gun has had 2-3 cases through it. It was completely babied, I have never slid or dove with the marker, it has absolutely no scratches or nicks on it (check the pictures), there is no wear on the clamping feedneck either. I havnt had a single problem with the gun since the day I bought it. The marker doesn't leak and walks like a dream.
I DO NOT WANT ANY TRADES WHATSOEVER! MONEY OFFERS ONLY!
Marker:
Bob
Long
G6R
Condition: LNIB Perfect Condition 10/10
Color: Black with red parts
Upgrades: None
Known Problems: Absolutely none
Asking Price:
$675 +shipping OBO PayPal
(Pending Trade on the Nation)
Shipping Options: Buyer's choice, I usually ship UPS with insurance. If the buyer wants overnight or some form of priority they will need to cover extra shipping charges.
Trades of interest:
NONE
Location of item: Omaha, Nebraska
What is Included: Gun, all original foam and box, Tadao instruction manual, spare O-rings
Yes, the gun does have a barrel break in the video, it's a barrel break and not a chop, the paint and temperature caused the break, not the gun, it was 20 degrees out and 2 star isn't great.
http://www.youtube.com/watch?v=VGAu3t0YC7c
If you want me to take date-updated pictures just let me know.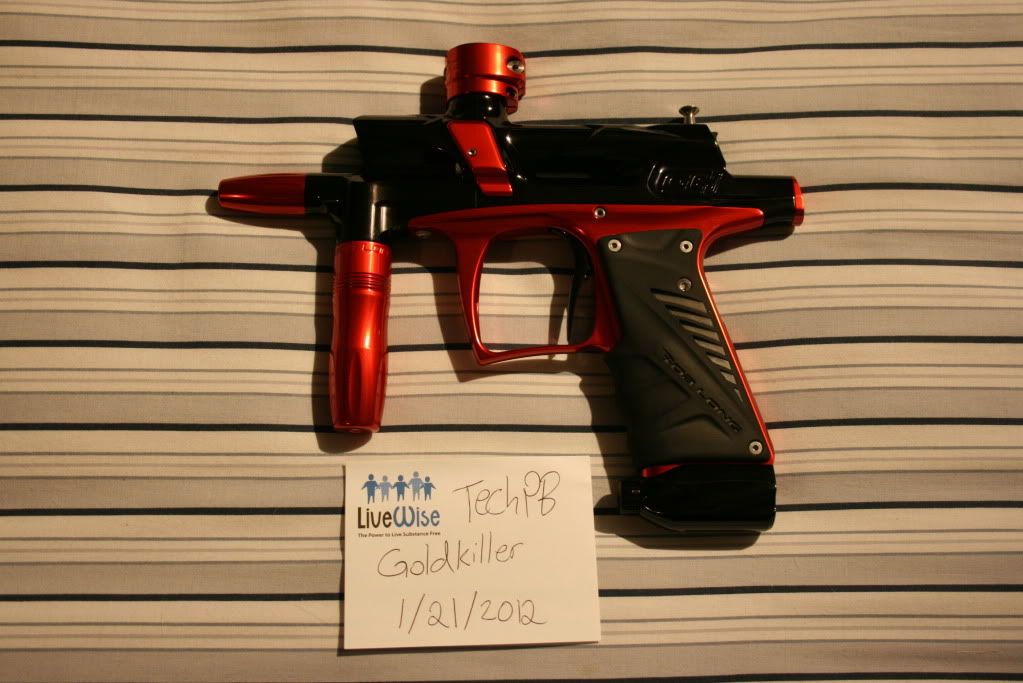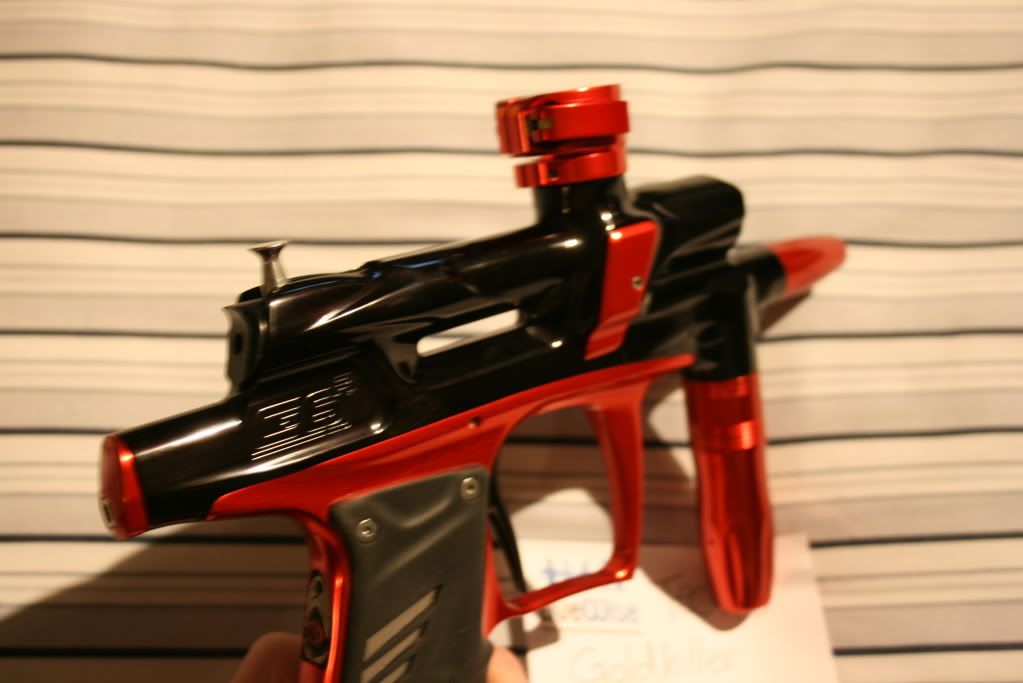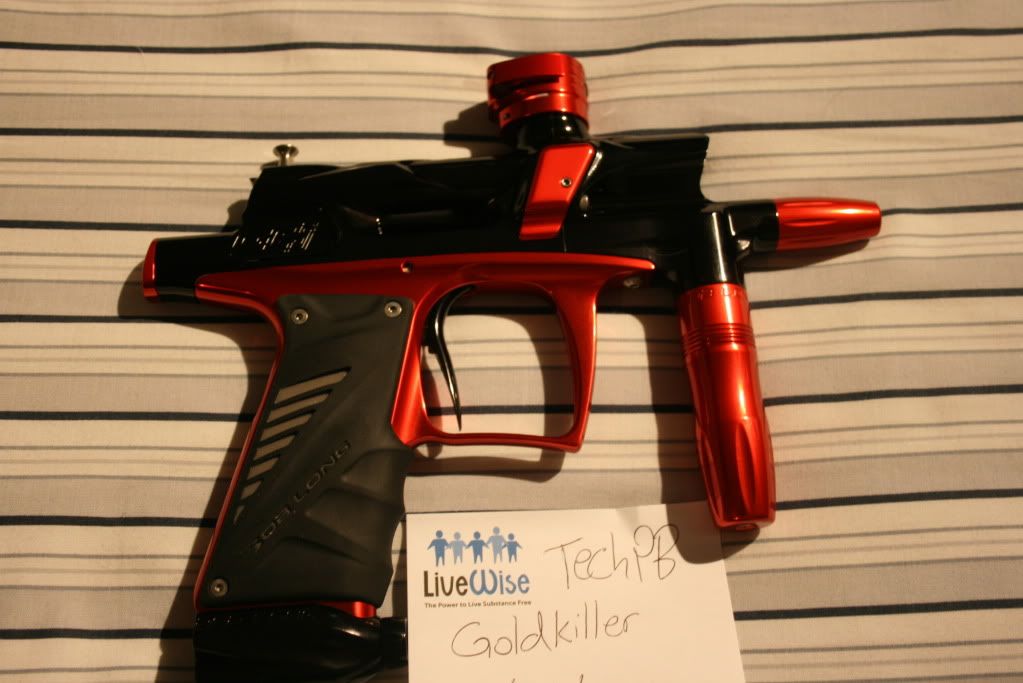 More pictures can be found at my photo bucket album, I didn't want to put too many pictures on the thread.
(there are some more up close pictures to prove it doesn't have any scratches or nicks)
My Photo Bucket Album




Edited by Goldkiller, 05 May 2012 - 11:48 AM.