Need to sell some stuff, me and a couple friends are starting a tournament pump team.
I have a bob long freak bored (.682 insert included) 12 inch barrel (pictured) I could add if someone reaches my asking price.
Marker: WGP Prostock
Condition: 7/10 Couple of anno nicks, general wear from use and reg pretty scratched up. The major wear is pictured.
Color:Red
Upgrades: Shocktech rebuildable detent, CP rail and ASA, Dye stickies
Known Problems: Last time i used it, the ivg would back itself out. I put Teflon tape on it, people on the forums told me this will stop it. I will include a roll of teflon in case you ever have to re-tape it. Leak in the lpr hose, just needs to be replaced, gun still cycles. Needs to be chronoed
Asking Price: 140 shipped !OBO! Offer!
Shipping options: USPS
Trades of Intrest: Offer up, Especially items plus cash. But mostly cash. Z2 Z2 Z2 Z2!
Location of item: 70433 (Covington, Louisiana)
Whats included: Just the gun and teflon tape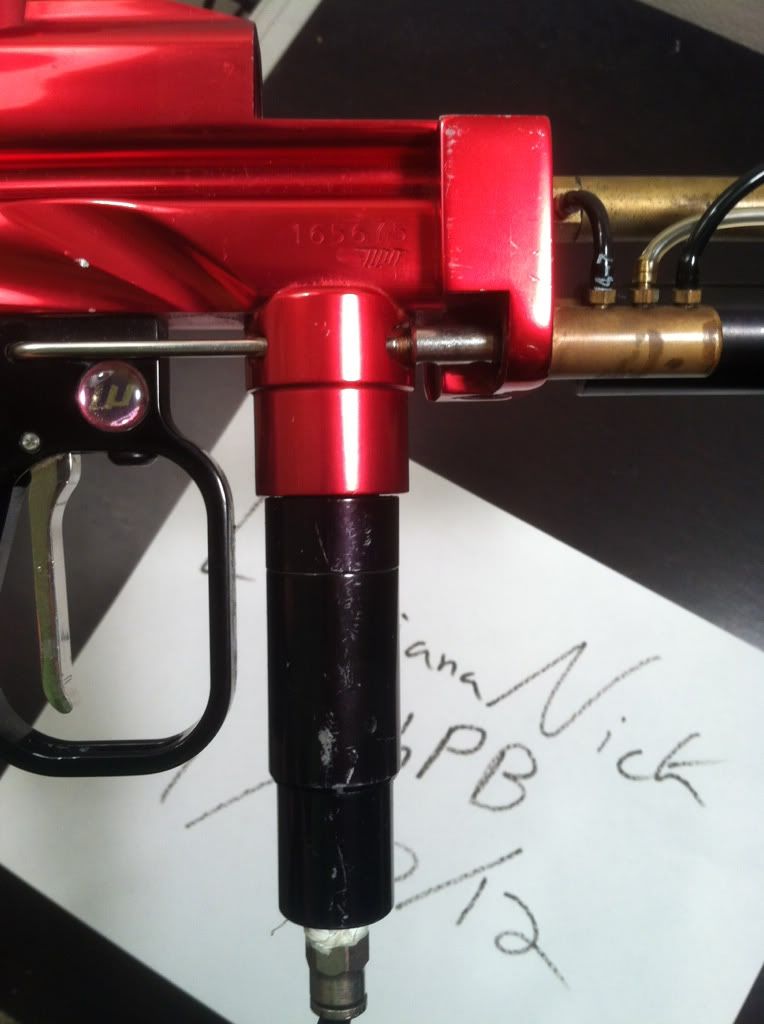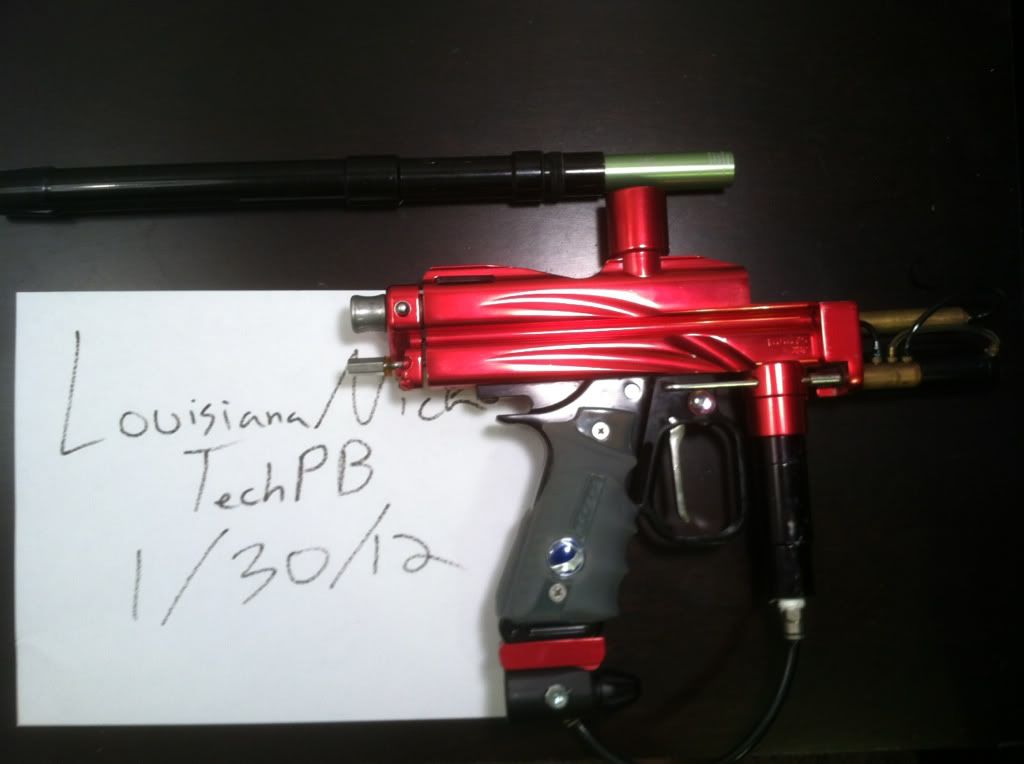 Edited by LouisianaNick, 07 February 2012 - 09:08 PM.