Bought this RT Mag from TOTShadow not too long ago: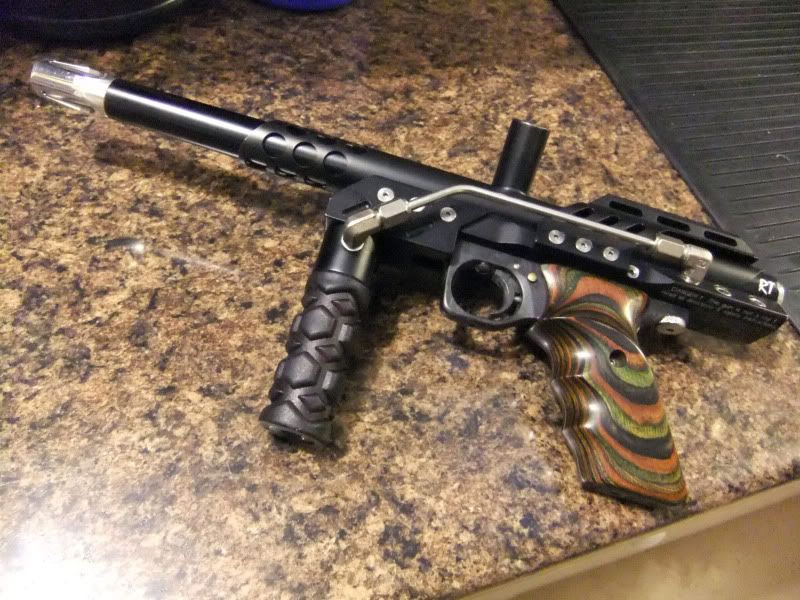 Changed a few parts here and there, got some ano done, and here's the end-result: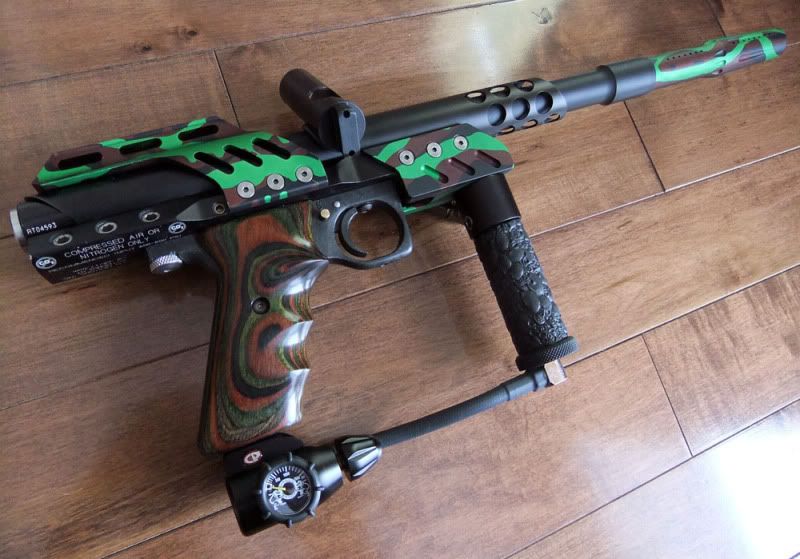 The skull grips add a nice touch, sorry Pillage for shamelessly stealing your idea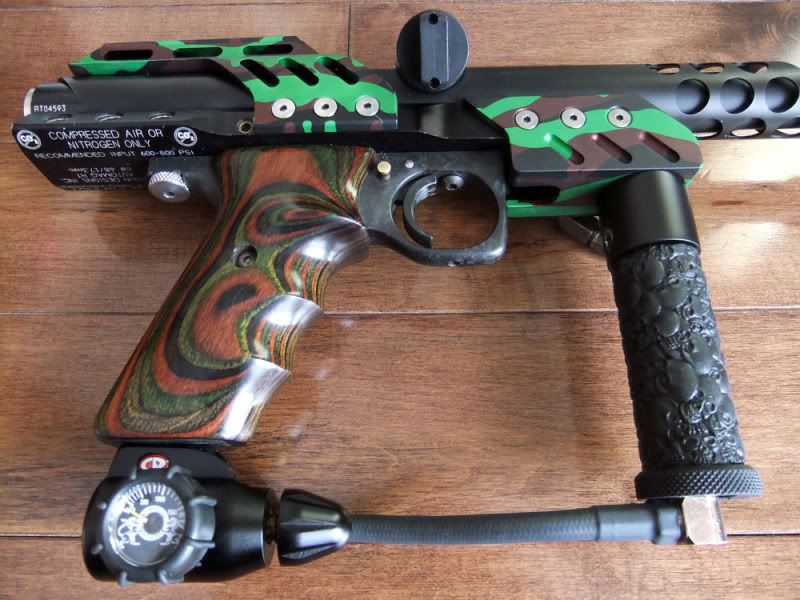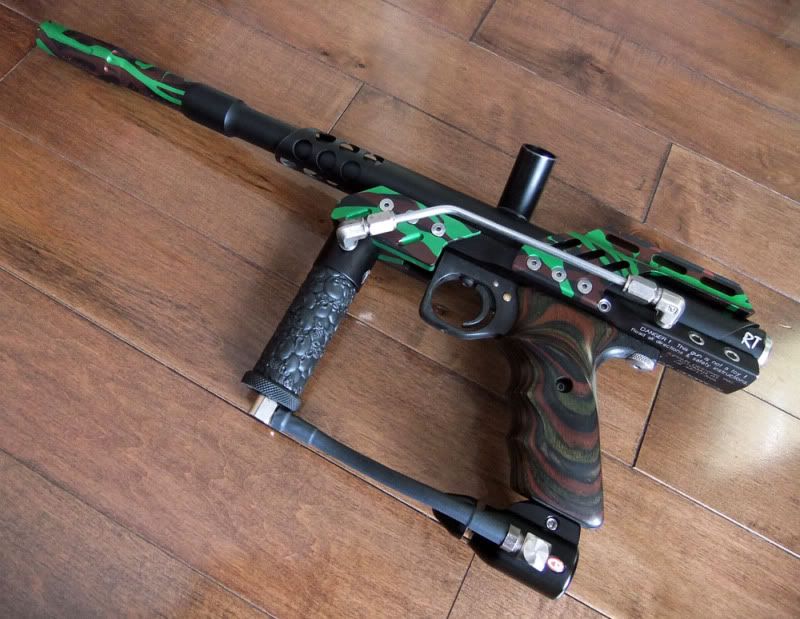 Twistlock-to-cocker adaptor and Freak-bored barrel:
Overall, I'm pretty impressed with the results. The ano splash is very reminiscent of the old woodland camo and goes well with the 90's vibe of the RT and the SP wood grips.
Edited by Hook, 10 February 2012 - 01:54 PM.