SOLD
Marker: Etek 3 AM
Condition: Near mint, 9/10
Color: Black/Grey
Upgrades: Zick 2 kit, Tech T Hush bolt
Known Problems: Macro line sometimes leaks but just wiggling it slightly fixes it.
Asking Price: $400
Shipping Options: You pay you pick, I pay I pick.
Trades of interest: Offer, phenoms, pumps, anything +cash really, brass eagle tigersharks, anything old.
Location of item: Canada, Ontario
What is Included: Marker, listed upgrades, barrel, comprehensive spare parts kit, allen wrench set, manual, case.
This etek 3 is a lovely little marker, shoots great, looks great and has hardly been used. I am putting it up for sale because I have a lot of projects on the go and they need funding.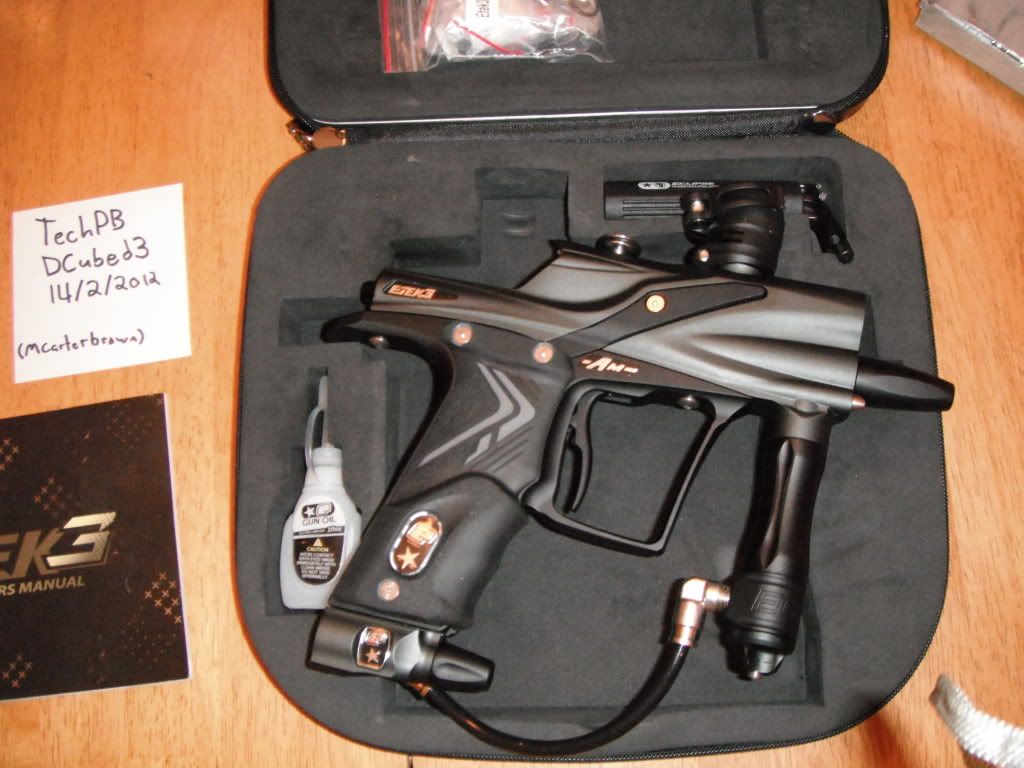 Additional pictures:
http://s1131.photobu...s/m548/DCubed3/
Edited by DCubed3, 13 March 2012 - 10:50 AM.