WE'RE HIRING! Looking for Scenario/Big Game Players!
Posted 20 February 2012 - 03:09 PM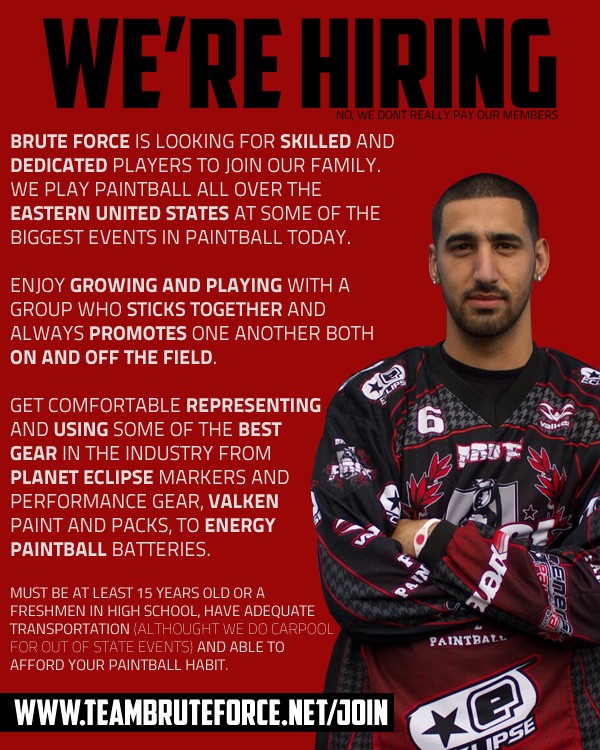 Interested? We'd love to meet you!
Head on over to
www.teambruteforce.net/join
and fill out the application!
---
Posted 28 February 2012 - 05:42 PM
Hey guys I've talked with mike before and I am interested in joining or at least playing in a few events with you guys but I recently took on two new jobs and baseball season is coming around so i'll try my best to keep in touch and hopefully I can meet up with you in the Summer and play in a few events.

---
Posted 29 February 2012 - 11:26 AM
That's awesome! Head on over to the website and fill out the join app again! We'd love to have you play with us!

---
Posted 02 March 2012 - 08:36 PM
I already did about 5 months ago. Names Thomas. Mike texted me a few times but I got a new phone and lost his number. I'll get back in touch with you guys once im through with baseball. Im looking forward to meeting you.
Ohhhh I didint see again.
Edited by bigx, 03 March 2012 - 09:56 AM.
---
---
2 user(s) are reading this topic
0 members, 2 guests, 0 anonymous users