WE'RE HIRING! Looking for Scenario/Big Game Players!
Posted 20 February 2012 - 03:13 PM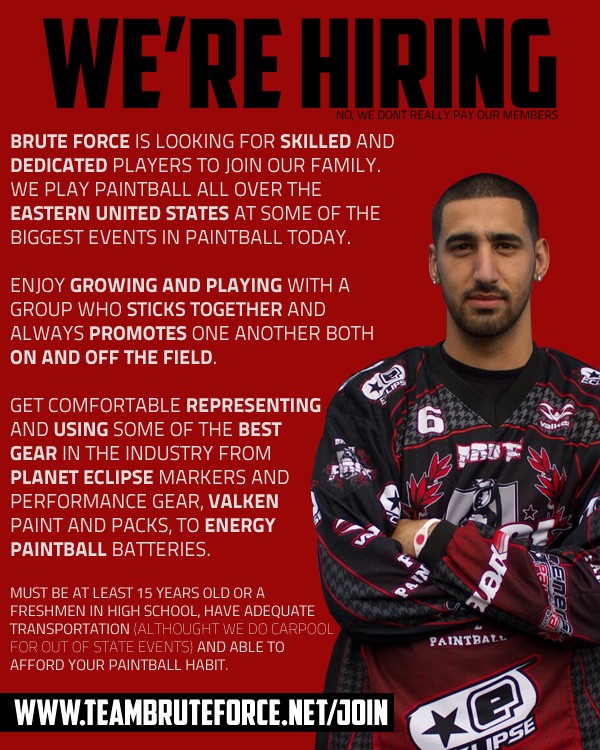 Interested? We'd love to meet you!
Head on over to
www.teambruteforce.net/join
and fill out the application!
---
Posted 26 February 2012 - 11:41 PM
How often do you play, I might be interested but I have to know the time commitment first.

---
Posted 27 February 2012 - 12:07 AM
We have two different types of memberships, one with very basic requirements while the other is more advanced.

If you want to learn more head on over to www.teambruteforce.net/join

---
---
0 user(s) are reading this topic
0 members, 0 guests, 0 anonymous users