Marker: Angel LED(not sure what year)
Condition:7/10 Its old :/
Color: Black and silver
Upgrades: None that i know of
Known Problems: Do not own the charger, No charge in battery(The battery had charge when i acquired the marker)
Asking Price: 70 obo
Shipping Options: Whatever you choose
Trades of interest: Soft goods, pads, jerseys, and maybe a mask?
Location of item: North carolina
What is Included: Angel LED and the tank
Extra Info?:what it looks like to me is that the tank's regulator is integrated with the "rail" at the bottom of the drop forward(much like the SP max-flow reg). So the tank reg and the "rail" are one piece(rail is in quotes b/c i don't know what the name of that part is, hooray improper use of quotes!). If this is true, then the only way to completly remove the tank and regulator is to remove the "rail" from the drop forward.
And the roto breech does open to expose the bolt.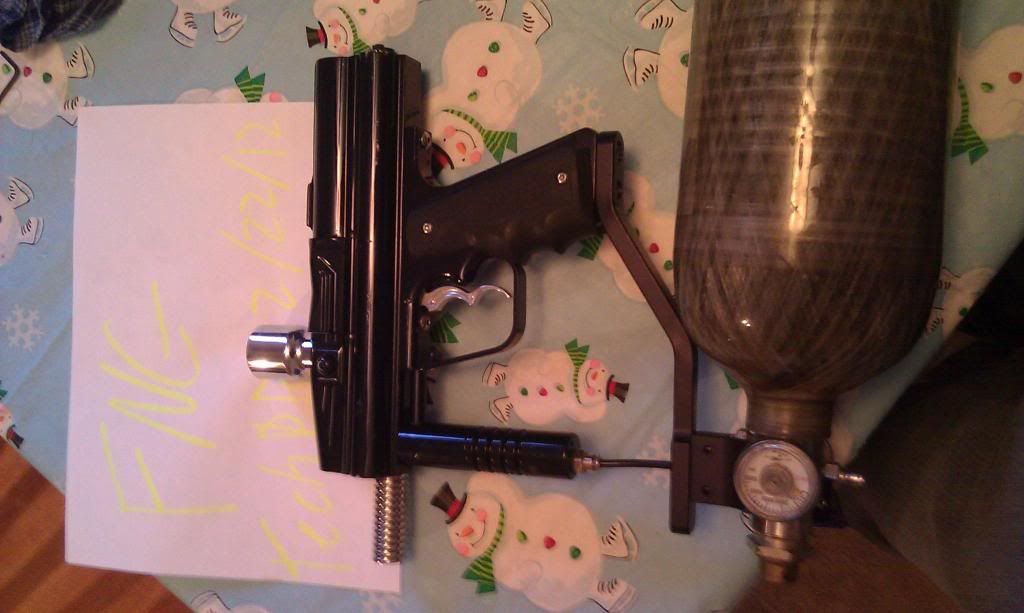 Edited by FNG, 25 February 2012 - 02:53 AM.