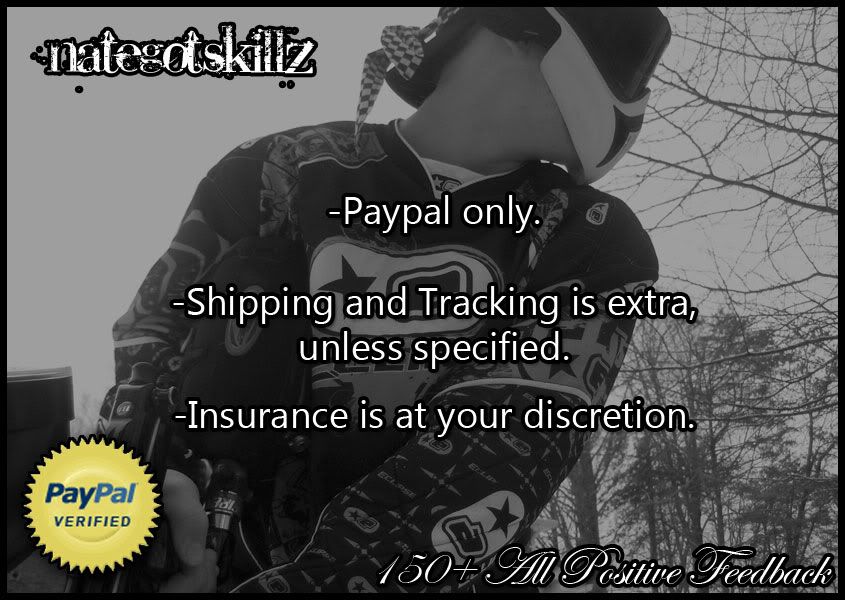 Barrel: 14" .685 Gloss Black CP One Piece
Bore size(s): .685
Condition: Great Condition - 9.5/10
Color and finish: Gloss Black
Barrel/tip length: 14"
Threads: Autococker
One or Two Piece: One
Known Problems: None
Asking Price: $25 OBO Shipped - SOLD
Shipping Options: USPS Priority and Tracking
Trades of interest: .689 or .691 Gloss Black Barrel
Location of item: WV
What is Included: Barrel and Plastic Casing
Really Looking to trade. Gloss Black .689 or .691 Barrels. Will look at other relative sizes. Thanks!
Edited by Nategotskillz, 26 March 2012 - 05:48 PM.