Marker: V1 Victory
Condition: 9/10
Color: Gloss Red/ Gloss Black
Upgrades: Supercharged
Known Problems: None, works like a champ.
Asking Price:
Until Easter, Price will drop to $
580
, trades a bit more
Trades of Interest: Long bit, look below.
Locations of Item: Saint Paul, MN
What is Included: Marker, .689 Cp back and stiffi tip, pressure tester, 2 panel grip sets, bag of parts and o-rings. (I do have a gat wrap I can include for the right deal, but is not included unless stated)
Asking Price will come with Gat Wrap
Got this in a trade a bit ago, but I have decided I would like some fun-money and take it easy this summer. Works great, Bob Long's are my favorite, so I am having a hard time letting this go.
Trades of interest:
Looking for Macdev. Primarily a Clone VX, ill add. Maybe a Drone DX, you add.

Don't really want anything else, so don't offer.
Also, I need a hopper too, so cash can be substituted for the value of a v2 Proph, V3 Rotor, or Z2.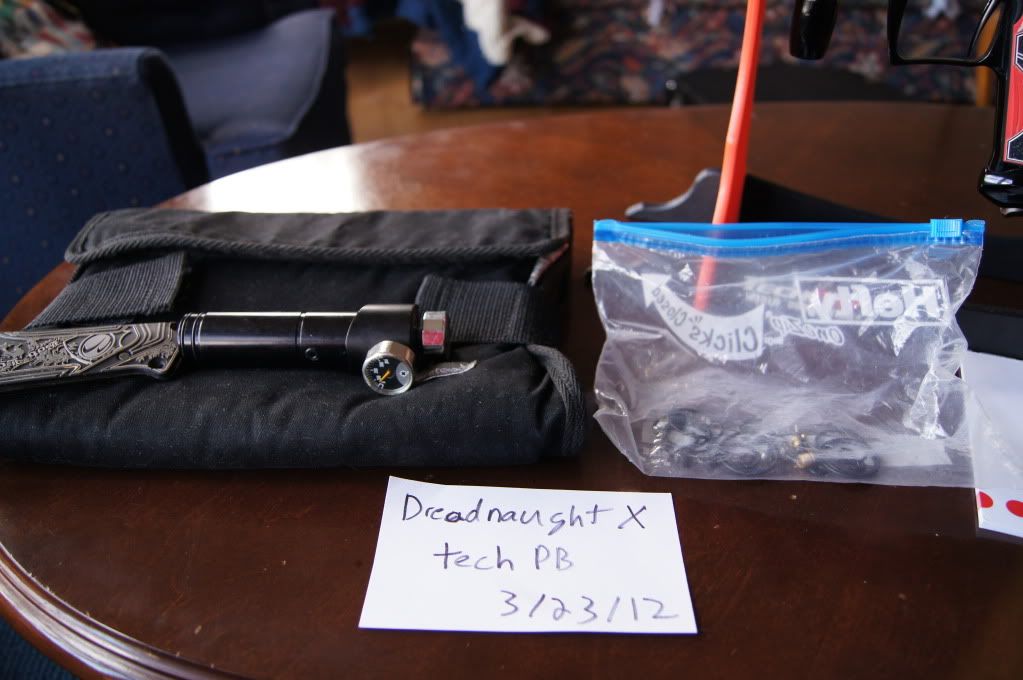 http://www.youtube.com/watch?v=KSSU0ftoPuo

Feel free to ask questions.
Edited by Drednaught X, 07 April 2012 - 01:26 PM.