Got two guns up for trade today, willing to bundle these together. I do have a smal lamount of cash to add, but do not expect anything spectacular. As this is my first transaction on here, I am willing to ship first. My friend also has an azodin kaos which I can include if I can't add enough cash, pics if anyone is interested.
Marker: Azodin Blitz
Condition: 10/10 mechanically, 8/10 cosmetically(many scratches, all portayed in photos)
Color:Black
Upgrades: Lapco clamping feedneck(takes a 9/64 allen key,stock feedneck included too); CP on/off ASA
Known Problems: The reg seems to be stuck onto the gun. I sent it into azodin a few months ago to to a tune up of the gun, and they really screwed in the reg. It should still be possible to unscrew it, I just haven't gotten around to doing it.
Asking Price: $150
ShippingOptions: USPS Flat Rate, you pay difference if you want better
Trades of interest: AXE; etha; etek; gog extcy/envy; offer anything
Location of item: 95037 (Bay Area CA)
What is Included: gun, stock barrel, stock parts(including feedneck and ASA),barrel sock, what's left of the spare parts kit, Azodin overhaul kit(a few extra spares), and manual
KP IS NO LONGER FOR SALE.
Marker: Azodin KP
Condition: 10/10 mechanically, 9.5/10 cosmetically(many tiny tiny scratches on various parts of the main body)
Color: black
Upgrades: Twist Lock II feedneck; electric tape on handle(if that even counts:p)
Known Problems: none
Asking Price: $70
Shipping Options: USPS flat rate
Trades of interest: Same as blitz
Location of item: Same as blitz
What is Included: gun, extra striker spring(the spring that goes right under the bolt)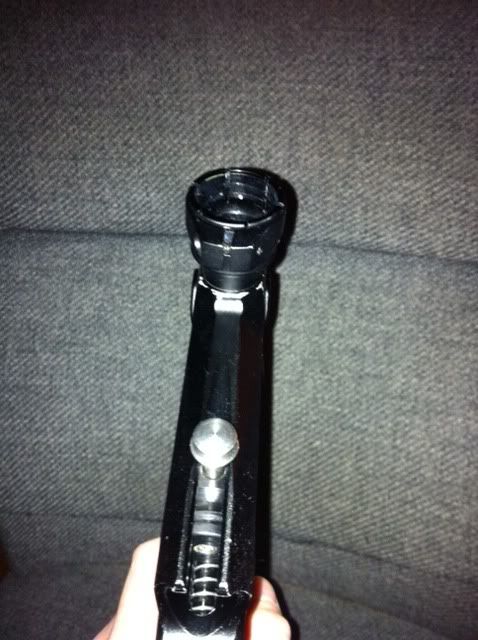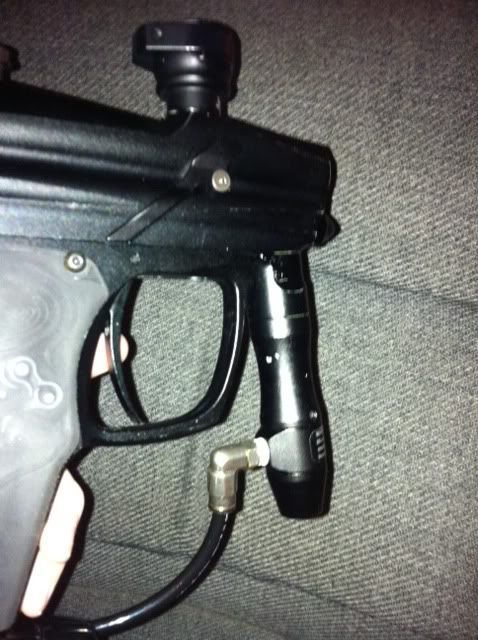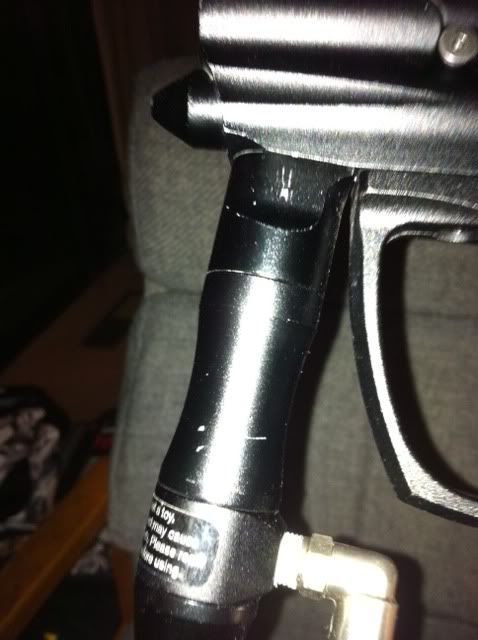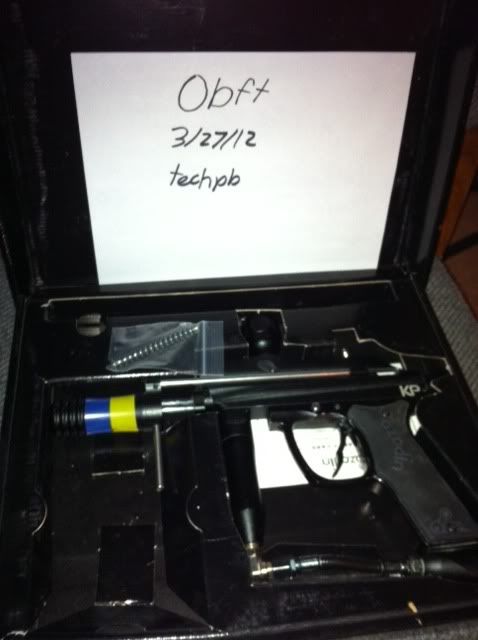 Edited by obft, 31 March 2012 - 01:39 AM.